Film Reviews
Film Reviews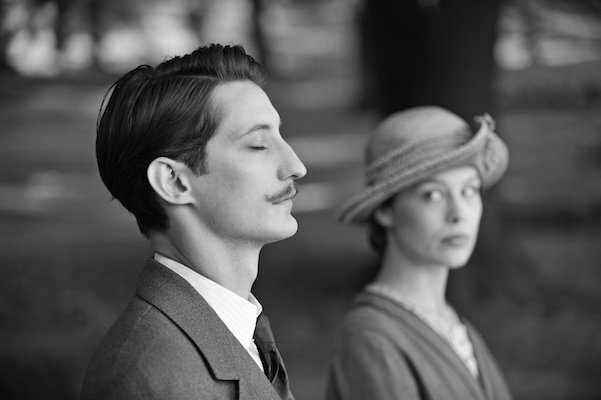 'Frantz' dramatically explores guilt, lies, forgiveness and love post-WWI
By
In Frantz, set in the German village of Quedlinburg, 1919, the local population remains devastated by WWI. Many families have lost sons, including Magda and Hans Hoffmeister who grieve for their only son Frantz, killed in France. His fiancé Anna, with no family of her own, lives with the Hoffmeisters and places flowers on Frantz's grave daily.  
Anna notices 24-year-old Frenchman Adrien also visits the cemetery regularly. Soon Adrien becomes an integral part of Anna's and the Hoffmeisters' lives. He recounts his friendship with Frantz, their visits to the Louvre, to see one Manet painting in particular, and their enjoyment of playing the violin. He begins to help restore life, though many German townspeople express overt hostility to him and all things French. 
Adrien and Frantz are explicitly depicted as mirror images of each other, literally in one scene and in the details of their lives. To reveal more would spoil a complex, richly layered interrogation of guilt, lies, forgiveness and love. However, significantly, within the slowly revealed, engrossing relationships are profound parallels to today's milieu. French director/screenplay writer François Ozon is quoted in press notes saying, "Caught up in the turmoil of the aftermath of World War I -- a frightening period of rising nationalism, populist and extreme right parties full of hatred and fear of 'foreigners' -- I was indirectly alluding to today. . . Without being fully aware of it, my film became political." 
Enhancing Frantz's aesthetic appeal, Ozon shot on film, not digitally, in beautiful black and white, though he segues to color in eight scenes, primarily those depicting intense emotional connections, especially with Frantz. These come to light through flashbacks interwoven throughout the film, infusing the past quite palpably into the present with allusions to painters Caspar David Friedrich and Egon Schiele and period music invoking Mahler and Debussy.
Inspired by Ernst Lubitsch's 1932 film Broken Lullaby, itself based on Maurice Rostand's play written shortly after WWI, Ozon adds a totally new last act. He's says, "I was more interested in the lie than the guilt." But above all Frantz is a film about reclaiming life. In German and French with English subtitles. At Landmark's Plaza Frontenac Theatre.
Related Articles