Film Reviews
Film Reviews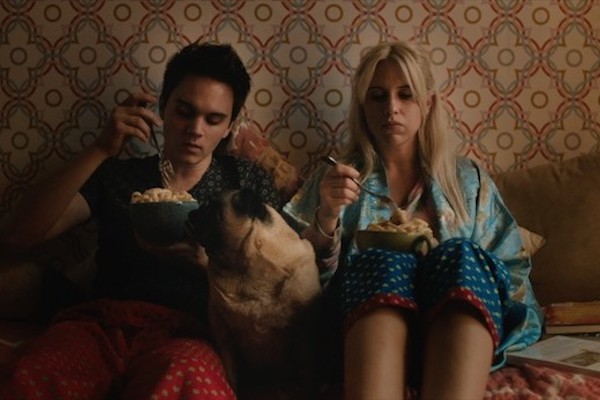 'I Love You Both' delights from twins' tightness
By Martha K. Baker
Everyone knows that twins are tight. They sometimes employ a private language, code words. They know each other better than they know others and often have trouble letting anyone else into their twin world. They know better than to exclude others, but they relate so well to one another.
That is the case with Donnie and Krystal. We meet them on their 28th birthday. Their code word for party emergencies is "watermelons." They live together with but a wallpapered wall between their two beds. Krystal has recently broken up with Scott, but Donnie is there to catch her as are her friends at work. She works for a software company, and he works at being a musician; however, his aged manager seems more interested in borrowing Donnie's car "to run errands" than in furthering Donnie's career. She hates her job.
Into their lives comes charming Andy, who flirts with both, which explains the title. But that love sets up a rift between the two, which raises the question of who ends up with whom.
I Love You Both is an independent film by the family Archibald. Director Doug Archibald plays the sober Donnie, he of the vision board; Kristin plays Krystal, a modern flibbertigibbet with Herman, the pug dog. They wrote the script. He edited well with montages of music and sights, including baby pictures. Mother Charlene Archibald plays the very amusing character of the twins' mother, her every scene a stealer, even to pronouncing "contemplate" as "condomplates." Lucas Neff from TV's "Raising Hope" is a wonderful Andy, and Artemis Pebdani is Krystal's bawdy friend.
I Love You Both shows the twins' development from being too close to finding a new way of being twinned as adults. It is unpredictable and delightful, an amuse bouche.
Related Articles