Film Reviews
Film Reviews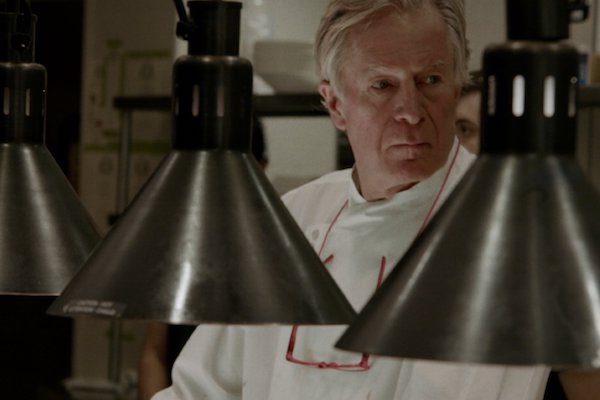 'Jeremiah Tower: The Last Magnificent' profiles a complicated man
By Diane Carson
As profiled in Jeremiah Tower: The Last Magnificent, Tower defies easy characterization, a credit to this engrossing documentary. By any measure, Tower has led a fascinating, though often difficult, life. Beginning in the present, director Lydia Tenaglia immediately announces she will imaginatively integrate on-screen reenactments with contemporary interviews and archival, usually home movie style, footage. 
Blending poetic images with Tower's voiceover observations, direct to-the-camera comments by friends and notable food experts, the film opens with a montage that will be elaborated and explored throughout the next hour and forty minutes: Tower walking through Mexican ruins, an actor as Tower as a young boy on a beach, testimonials to Tower as a food legend, including from Martha Stewart calling him "a father of American cuisine." 
Dominating the entire chronology is the composed presence of Jeremiah Tower himself who says in his introductory comments, "I have to stay apart from human beings because somehow I am not one. Everything that is real for me is what is hallucination for others." Director Tenaglia approaches Tower with that in mind, showing Tower's appealing work ethic and likable friendliness combined with an inaccessible, elusive self. As Anthony Bourdain says, "There's a private, locked room inside Jeremiah Tower. I sure haven't been there."
It's no wonder given his dysfunctional parents' behavior forcing Tower to fend for himself and learn strategies to protect himself from boyhood on. And then in 1972, at 30, with a Masters in Architecture from Harvard but without money, Tower arrived at Chez Panisse. He put it on the map shifting its emphasis to local California food before walking out when owner and founder Alice Waters published a cookbook of his creations appropriated as her own. 
Tower started Stars in San Francisco where it soon became the place to be, but that didn't last. I won't spoil more astonishing details, but factor in involvement with New York's Tavern on the Green, the impact of the AIDS crisis, especially given Tower's gay status, and other culinary and non-culinary adventures. Food luminaries weigh in, along with Anthony Bourdain and Martha Stewart, including Samantha Talbott, Mario Batali, Ruth Reichl, and Wolfgang Puck. But Tower sums himself up best, "If anything is worth doing, it is worth doing in style and on my own terms."  Exclusively at Landmark's Plaza Frontenac Cinema.
Related Articles