Film Reviews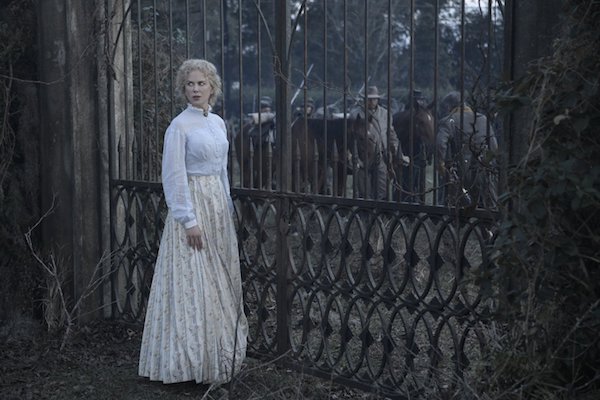 'The Beguiled' depicts a sensuous, isolated finishing school in the Civil War
Director Sofia Coppola's The Beguiled begins as the camera cranes down through the trees, peering into Farnsworth Seminary, an isolated Virginia girls finishing school estate. The feeling of voyeuristic observation dominates succeeding events, creating a palpably tense ambiance. It's 1864, three years into the Civil War, with a headmistress and six charges carrying on with lessons and tending the garden.
Then one of the younger girls, Amy, stumbles upon wounded Union Corporal John McBurney, an Irish immigrant mercenary. Devious and clever, McBurney carefully watches and manipulates the women, flattering them, teasing out suppressed sexuality, and encouraging competition for his attention and affection. Tension builds, and it's no surprise to note that events will take a nasty turn.
A remake of director Don Siegel's 1971 The Beguiled with Clint Eastwood and Geraldine Page, Coppola adapted Thomas Cullinan's novel emphasizing the women's perspective. That's a welcome shift, but to label all that ensues as progressive is misguided since McBurney's arrival thoroughly disrupts the group's equilibrium. To their credit, the headmistress and her charges do prove impressively resourceful.
The Beguiled is a beautiful film of sensuous beauty, with cinematographer Philippe Le Sourd evoking a hallucinatory spell. The white dresses, literal and metaphoric heat, and repressed emotions strongly suggest associations with Peter Weir's sublime 1975 Picnic at Hanging Rock. The isolated location, the sounds of war in the distance, and the significant impact of small gestures and glances—all these details build through Sarah Flack's masterful editing to convey a world shattered by McBurney's intrusion. 
Nicole Kidman, Kirsten Dunst, and Elle Fanning deliver superb performances, as does Colin Farrell as McBurney, alternating guile with anger. All the women interact with reserve that telegraphs desire barely held in check. Sofia Coppola won the Best Director Award at this year's Cannes Film Festival, only the second woman ever to do so. The Beguiled is showing at Landmark's Plaza Frontenac and Tivoli Cinemas and other local cinemas. Check listings for the latest places and showtimes.
Related Articles