Film Reviews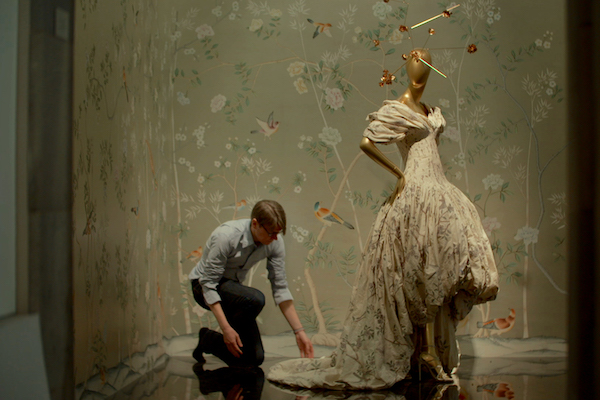 'The First Monday in May' thrusts fashion as art and fund-raiser
Whenever director Andrew Rossi's cameras focus on dresses, the screen lights up like a sky cracked by fire. Whenever his cameras focus on the planners in what seem to be interminable meetings, the screen lulls back to sleep. However, what it takes to put on the Costume Institute Gala informs if it doesn't dazzle.
The documentary, The First Monday in May, details the fund-raiser. The result is a good-enough doc if not an exemplary one. There are times when it's hard to credit fashion when there are people starving in this world -- and certainly the fashions are not what women are wearing to the Chevy plant -- but there is a guilty pleasure in seeing the magnificent gowns and gee-gaws that erupt from the minds of the creative for the backs of the rich.
The Gala is informally known as the Met Ball, for it raises money for the Costume Institute of the Metropolitan Museum of Art. A lot of money, a lot of needed money. The marriage of fashion and celebrity means money.
The documentary begins with a view of Jessica Chastain promenading before a phalanx of photographers, followed by glamor-girl after glamor-puss. Each wears an outfit geared to the theme of the 2014 gala: "China: Through the Looking Glass." The bare-ankled curator, Andrew Bolton, leads the discussion of goals in conjunction with decisive Anna Wintour, editor of Vogue and mistress-mind behind the gala. She is likened by juxtaposition to the dragon-lady portrayed by Anna May Wong.
Rossi, who also directed Page One: Inside The New York Times, starts First Monday in May in December and carries his cameras through the gala, which gives the rest of us plebeians a chance to mingle with the fashionistas through time and place.
Related Articles