Film Reviews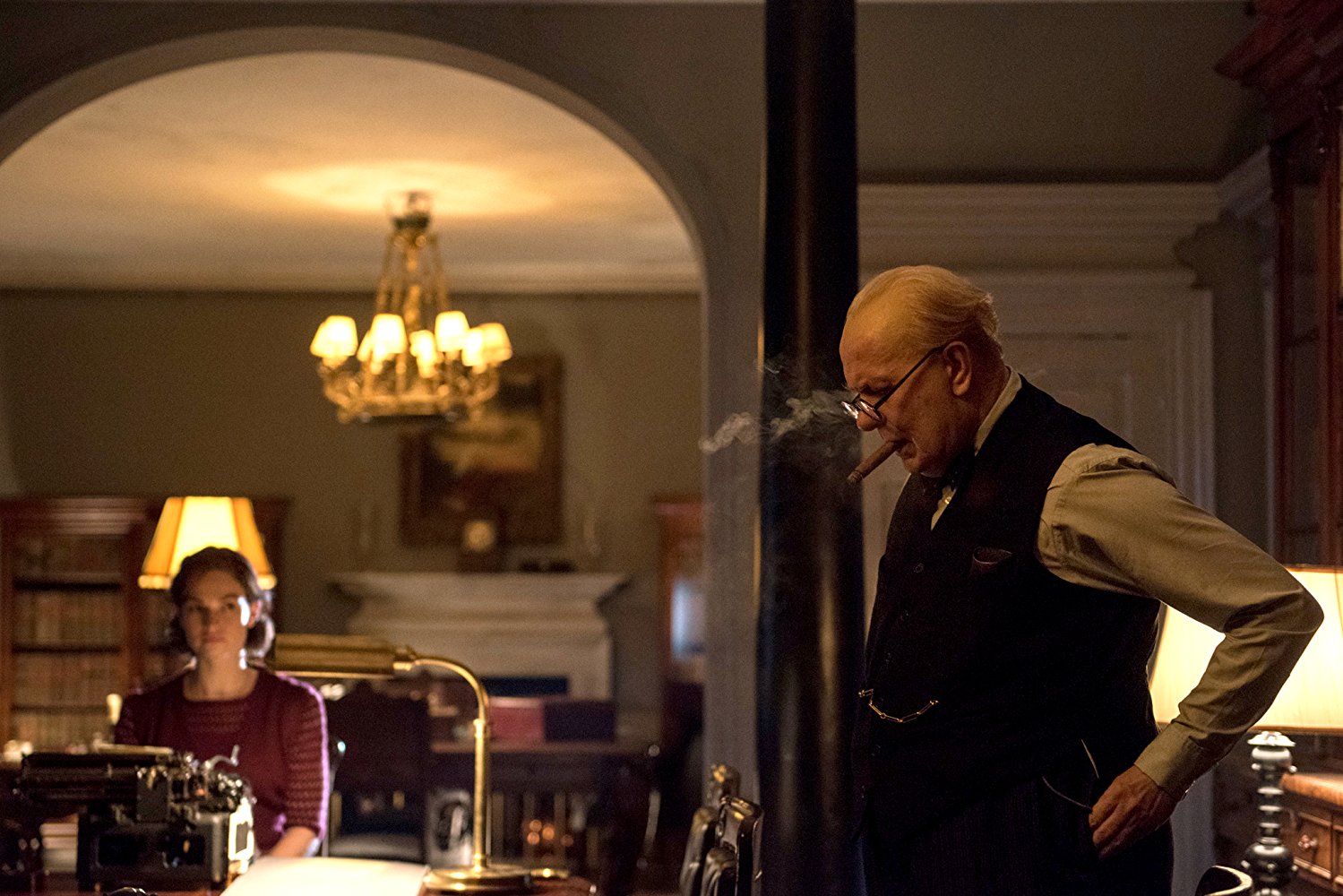 'Darkest Hour' focuses on first days of Churchill's prime ministry
Winston Churchill was not the prime choice for prime minister of England in 1940, but Neville Chamberlain had lost the confidence of the people. England's darkest hour was closing in, with Germany advancing on Belgium to march its army to the sea and, thence, to England.
Director Joe Wright Darkest Hour, digs into those days in May. Wright, who also directed Atonement and Hanna, concentrates on Churchill, on his bombast and compassion, his drinking and bellowing, but he also brings to light the men around and against Churchill. At first, the king, George V, was not a fan, and certainly powerful Chamberlain was not. 
Chamberlain supported negotiating with Germany and/or with Italy. He saw surrendering to those powers as the only way toward peace. Churchill, who'd longed for the position of prime minister since he was in nappies, was faced with fighting in his own party, fighting in the opposition, and weighing the position of the unprepared and uninformed people.
As Churchill, Gary Oldham reigns supreme. Unlike Judi Dench as Queen Victoria, where Dench  leeches through, Oldham becomes Churchill. Clementine Churchill, ever present, was one of the few people who could tug Churchill's reins. She is played to perfection by Kristin Scott Thomas. Also playing their historical parts extremely well are Ronald Pickup as Chamberlain, Ben Mendelsohn as the King, and Lily James as Churchill's secretary.
Anthony McCarten's script succeeds in weaving historical exposition with Churchill's very words. Dario Marinelli's music supports very well. Joe Wright manipulates smog and smoke, light and shadow, fog and sunrays, which contributes toward making Darkest Hour enlightening and inspiring. Everything about the film is exemplary and would fit well on a double bill of history with Dunkirk.
Related Articles