Film Reviews
Film Reviews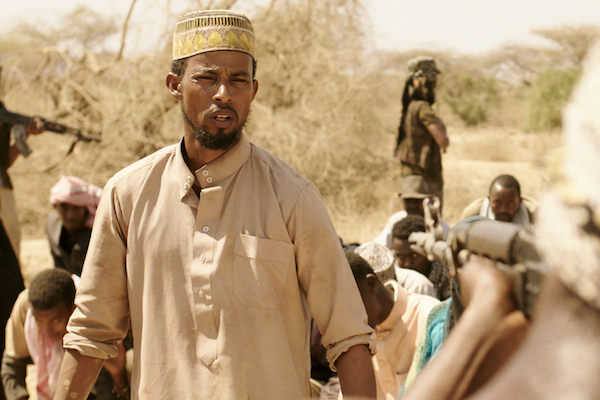 Oscar-nominated Shorts: Live Action
By
The Academy of Motion Picture Arts and Sciences nominates entries for best short film, and for the 13th year, Magnolia has offered audiences a chance to see the nominees before the awards are presented. The short films start at the Tivoli Theater, on Feb. 9, before the Oscar presentation on March 4.
Picking from among the five excellent nominees for Live Action will be difficult. Writer/director Reed Van Dyk based his "DeKalb Elementary" on an actual 911 call in Atlanta. The receptionist, played with tense intent by Shinelle Axoroh, announces, "There's a gentleman here with a gun." The black woman does what she's told, but as she eyes the deranged white man, she begins to mother him with her voice and manner. Tension defines the 20-minute short.
The Emmett in "My Nephew Emmett" is Emmet Till, massacred by white supremacists in August 1955 when he was visiting his aunt and uncle in Money, Mississippi. Writer/Director Kevin Wilson Jr. also builds the tension in this 20-minute short starring Dorian Davis and Jasmine Guy.
"The 11 O'Clock" is a silly little Australian short of 13 minutes about shrinks who think they're shrinks. 
More important and far less funny is the UK's entry. "The Silent Child" pleads for deaf children to be supported in the classroom as they learn sign language.  Chris Overton and Rachel Shenton highlight the isolation of deaf children left to lip read. Maisie Sly plays the child with pathos.
Perhaps the most stunning short is the 22-minute "Watu Wote: All of Us" from Germany. Directors Katja Benrath filmed the story of Muslims protecting Christians from an Al-Shabaab terrorist attack in December 2015. Christians and Muslims are attacked on a 31-hour bus ride in Kenya. The attack is heart-breaking, but the show of solidarity is healing.
Related Articles