Film Reviews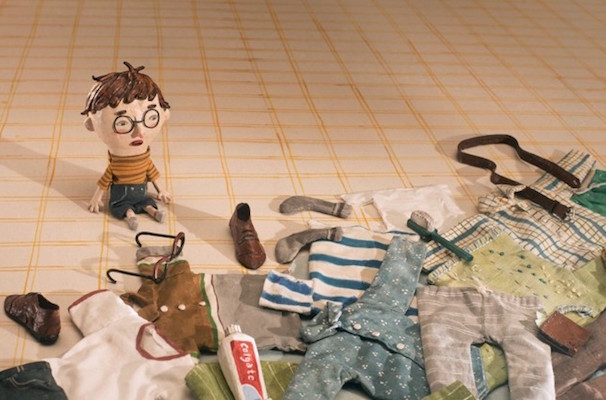 Oscar-nominated Shorts: Animated
Excellent animated, Oscar-nominated shorts will play on a bill with the five live-action short films nominated for an award from the Academy of Motion Picture Arts and Sciences. The shorts play at the Tivoli Theater starting Feb. 9, which means you can see them before the Oscars are presented on March 4.
The best couple of the quintet are based on work by two fine writers, Ron Koertge and Roald Dahl. Koertge wrote "Negative Space" to honor the packing prowess of his father. Max Porter and Ru Kuwahata directed the 5-minute entry from France with its last line pure, poignant Ron Koertge -- think of Billy Collins with a twist of lemon.
Roald Dahl's "Revolting Rhymes" forms the basis of Jakob Schuh and Jan Lachauer's 29-minute entry from the UK. The poem paces in iambic tetrameter with rhymes like "His eyes ablaze and yellow like mayonnaise." It honors fairy tales, from Snow White to Red, to those dwarfs and a spoiled and stupid queen.
The U.S. entry, "Dear Basketball," animates a tiny little letter written to basketball by Kobe Bryant. "You asked for my hustle," Bryant writes, "and I gave you my heart." Glen Keane's 5-minute animation, to music by John Williams, is soft and sketchy in a good way.
"Garden Party" delights from beginning to end, dancing on wet, little frog feet. Frogs fill the 7-minute film from France, grenouilles that look like Jabba, frogs eyeing macaroons and gulping caviar, eluding bullets. Victor Caire and Gabriel Grapperon's film includes corpses and translucent feet, silliness and scariness.
"Lou," Pixar's 7-minute entry from the U.S. also delights as it tells of a stereotypical bully, who looks like Jack Black. In only seven minutes, Dave Mullins and Dana Murray build a back story, a moral tale, and a righteous end, all based on the mystery of the title.
Related Articles