Music News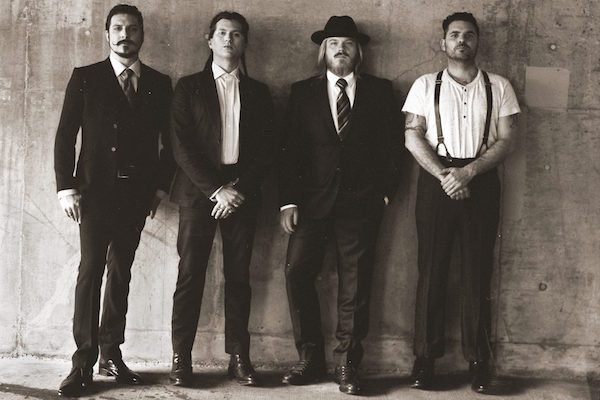 Rival Sons to make celebrated visit to the Pageant on September 6
In a perfect world, the Rival Sons would already be an instantly recognizable name among rock music fans here in their native United States. However, for reasons seemingly rather mysterious and unknown, the Long Beach, California quartet (who tour as a quintet, with the addition of a keyboardist), have earned the bulk of their substantially-sized success outside of their home country. Receiving high, near-the-top billing on festivals and stadium shows all across Europe and Canada for the past few years, Rival Sons, now in their eighth year of existence, finally appear poised to potentially achieving a well-deserved similar status here in America.
Even without a very large American fanbase, many critics here in the States have been aware of and given praise to Rival Sons since the start of their career back in 2008. Respectable media sources like the Huffington Post and Classic Rock Magazine have referred to the band as "America's next great rock and roll band" and "the band to watch," and those who are fortunate enough to already be American fans have given Rival Sons' live shows absolutely stellar online reviews; many stating that they are the best band (or one of the best) they have ever seen in concert.
Alongside better-known bands like Queens of the Stone Age, Wolfmother, and The Black Crowes, Rival Sons are primarily influenced by heavy, blues-steeped British groups from the 1970's like Cream, Bad Company, Deep Purple and Led Zeppelin (Jimmy Page is a huge fan of the band). Their sonic style also has enough meaty, soulful swagger to have rightfully earned Rival Sons comparisons to bands such as the Cult, and the Doors, and Aerosmith (with whom the band toured in 2014).
Rival Sons are currently supporting their recently (June) released fifth album entitled Hollow Bones (Earache) on a monster-sized, 52-date global tour spanning seven months. This tour contains the most U.S. dates of any of their previous world tours, and their Pageant appearance will be only the second time that the band has ever graced a St. Louis stage. Drummer Michael Miley has said that the band's firmly committed to giving 110% to each and every audience they play for. If any of the several high-quality live Rival Sons performances available online are any indication, that statement should be proven true time and time again throughout this tour.
Related Articles