Music News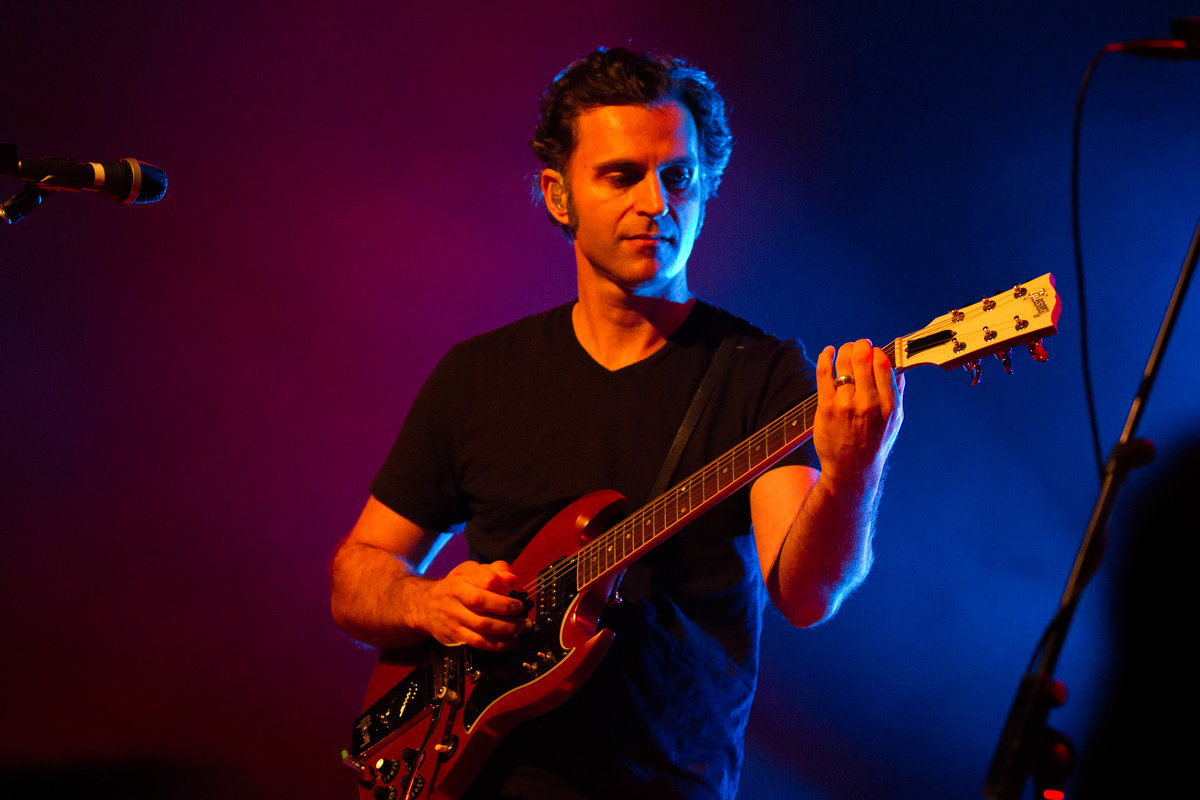 Long Live Dweezil Zappa!
Dweezil Zappa is going to play "Whatever The F@%k He Wants" on his Cease and Desist tour Thursday, October 13 at the Ready Room. This show will be celebrating the 50th anniversary of Freak Out, the Mothers of Invention's first major studio release.
Zappa, the son of the late guitarist and composer Frank Zappa, brings his rocking teenage combo to Saint Louis for what has become an annual event. This time it will be under his own name. This is due to a squabble with his younger siblings Ahmet and Diva who were given control of the family's business, the Zappa Family Trust, with the passing of their mother Gail. He normally uses the moniker Zappa plays Zappa but that has become impossible due to licensing issues with the ZFT. In what has become an incredibly public battle, Dweezil is funding and producing these very expensive shows to continue bringing his father's music to as many people as he can. One of the major issues driving this feud are monies owed for merchandising from previous Zappa plays Zappa concerts. The ZFT are claiming overwhelming debt accrued since the untimely death of Frank Zappa in 1993 from prostate cancer -- a claim very difficult to swallow, considering the numerous products that have been released since his death, ZPZ tours, the Kickstarter campaign to open the "vault" holding all of the unreleased audio and video to filmmaker Alex Winter, and most recently the sale of the Zappa home to Lady Gaga.
Regardless of this crap, which surely is very stressful, Dweezil is paying homage to his father like none of the other siblings can or will.  Having seen this group play, they are finally coming into their own. They are giving concertgoers a glimpse of what it was like to see a Frank Zappa show. This music is not for everyone. At times humorous, other times quite sophisticated, one moment it may sound like a rock band, and suddenly much like an orchestra, it is always original and very precise. The group performing with Dweezil on Thursday have been together for several tours and have really consumed the material. With him on this tour will be Scheila Gonzalez, Ryan Brown, Kurt Morgan, Ben Thomas, Chris Norton, and new vocalist Mikki Hommel.
Dweezil released his own solo record Via Zammata to critical praise in November 2015, making it incredibly clear Dweezil is becoming a major force on his own. I for one can't wait to hear Whatever The F@%k He Wants to play!
Long time Frank Zappa band collaborator Ike Willis will be making his Dweezil Zappa debut in Chicago on Wednesday night at the Concord Music Hall. This will end a long drought of alumni performing with this group. Willis was a target of the ZFT's wrath for many years because of his promise to Frank to continue to play the composers music. In addition to Dweezil's performance this coming Thursday, October 13 at the Ready Room, one of the many bands that Willis has fronted, Project/Object, will be performing Sunday, October 16 at 2720 Cherokee along with another FZ band alumnus Don Preston. 
Related Articles