Music News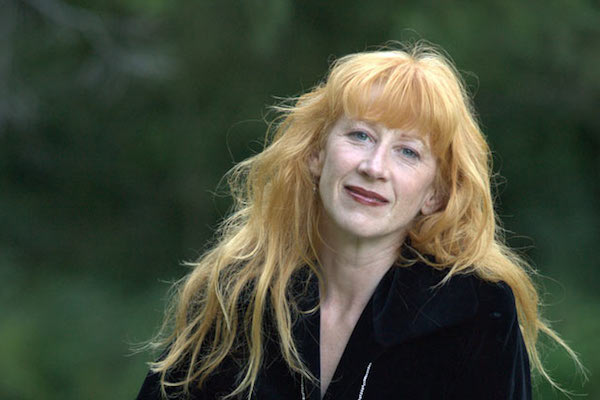 "A Celtic or Irish Resonance": Loreena McKennitt makes first visit to St. Louis
In the densely-populated world of female singer/songwriter/musicians, very few have built their success on a foundation of accolades and accomplishments even close to the lengthy list of them achieved by Loreena McKennitt. Over the approximate 30 year span of her critically-acclaimed career, the 59 year-old Ontario resident has released nine studio and six live albums, which have collectively sold close to 15 million units worldwide. She has been honored with two Juno Awards (the Canadian equivalent of the Grammy) in 1992 and 1994, a Billboard International Achievement Award in 1997, a Western Canadian Lifetime Achievement Award in 2009, and received two Grammy nominations in 2007 and 2012. She even had the rare privilege of performing for Queen Elizabeth.
In addition to the writing, recording and performing aspects of her livelihood, McKennitt founded her own independent label, Quinlan Road, shortly after her career's 1985 inception. Being the label's sole artist has allowed her to assume full responsibility of overseeing every aspect of the highly successful company's operation. Unlike a typical label, McKennitt sees her company's mission as "facilitating enriched life experiences" rather than simply promoting profit and fame. To that end, she contributes a substantial portion of Quinlan Road's revenue to various charitable causes.
Anyone who has ever heard McKennitt sing would most likely agree that her pristine and captivating soprano voice is about as close to that of an angel that most mortals will ever be fortunate enough to experience in this particular realm of existence. What hasn't been so unanimously agreed upon by critics and music industry personnel, however, is how to classify or categorize her style of music. It has been given many genre titles and subtitles, including Celtic, folk, classical, world music, and new age; the latter being McKennitt's personally least favorite. The genre that she feels the most genuine connection with is Celtic; primarily due to the extensive research on, and passionate interest in, Celtic culture that McKennitt has spent many years developing and cultivating.
That interest began at a folk club that she regularly frequented in Winnipeg in the late 1970s, and it was through some of the musicians she played with there that much of her early knowledge of traditional Celtic repertoire was gained. Slightly over a decade later, in 1991, McKennitt discovered a great deal more about Celtic culture through an artifacts exhibition she attended while traveling in Venice, Italy. "Until I went to that exhibition, I had thought the Celts were people that came from Ireland, Scotland, Wales and Britain," stated McKennitt in an Alternative Music Press interview. "Seeing the unimagined riches and variety in the centuries of Celtic art from as far away as Hungary, Ukraine, Spain, and Asia" made McKennitt feel "exhilarated," and was a pivotal, transformational point in her career, inspiring her to utilize this knowledge of cultural history as her creative muse. "At the essence of all of my music, there is a Celtic or Irish resonance," she explains, "but it is embroidered with Eastern or Middle Eastern influences."
McKennitt has also applied her extensive global traveling for subject matter research to many of her albums' conceptual themes. Ireland was the inspiration for both 1985's Elemental and 1989's Parallel Dreams, and 1994's excellent The Mask and Mirror emerged from a trip to Spain, where she spent time studying Galicia, a Celtic section of that country. Her research of the various cultures in Asia was the creative foundation for 2006's An Ancient Muse.
Spirituality has also been a strong and prevalent theme in much of McKennitt's work, both lyrically and sonically. "I am deeply interested in the connections between physiology and our spiritual and psychological beings, and the many events and experiences that inspire us," she stated in an interview on her website. She particularly relates to the Sufi's spiritual perspective on life, which emphasizes that it is better to participate with the world than to be detached from it.
The United States is currently experiencing McKennitt's best-known form of world participation, a 22-date tour that brings her back to this country for the first time in nine years. She will be performing as a trio along with her longtime collaborators, cellist Caroline Lavelle and guitarist Brian Hughes; shows will feature music and stories inspired by McKennitt's journey-filled life. Her show at the Pageant on Friday, October 21 will mark the first time McKennitt has ever performed in St. Louis.
Related Articles