Music News
Music News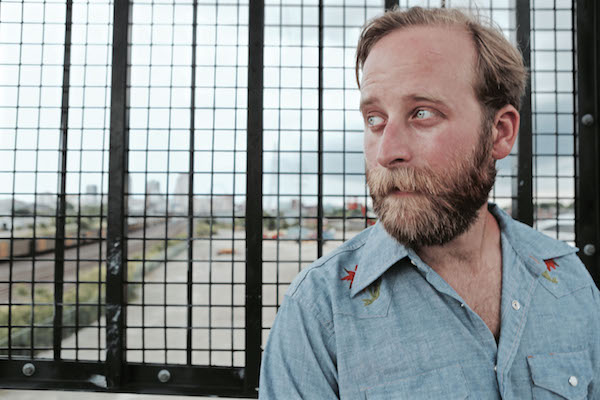 Now Streaming: Jack Grelle's new album 'Got Dressed Up to Be Let Down'
By
St. Louis-based, Missouri-born Jack Grelle will hold his record release show for Got Dressed Up to Get Let Down at Off Broadway, November 5th at 8 p.m. with openers the River Kittens, Kristo, and Strange Places. Got Dressed Up to Get Let Down is Grelle's second album on Big Muddy Records.
It's an emotionally dynamic work with contributions from the South City Three (Pokey LaFarge), John Horton (The Bottle Rockets) and Chris Baricevic. Grelle's arrangements, including pedal steel, piano, fiddle and harmonica, have a 70s honky-tonk feel -- think Willie Nelson -- but what's truly remarkable about Grelle's songs is the lingering strength of the lyrics:
I learned to accept that I make my own fate.
It might not be easy no, it might not feel right,
but at the end of the day, it's the struggle that I fight.
Long after you've turned off the record, the ghosts on the album still follow you around, escorted by a haunting steel guitar. "Birthday Cards" conveys his love for his departed grandmother, while the title cut revolves around the date who never arrives. Then there's lost love ("New Mexico"), an absent older brother ("Takin' After Me"), and Mike Brown ("Changes Never Made"). In Grelle's own words, the album "documents learning how to be a good partner in a relationship; how to be accountable and acknowledge your own flaws; how to reconcile traveling as a privileged American in foreign countries with tumultuous histories of colonialism; how to be a white male ally in a segregated city and in the struggle for freedom for oppressed communities; and how to cope with loosing a grandmother who was the matriarch, the glue that held the family together."
Related Articles