Music News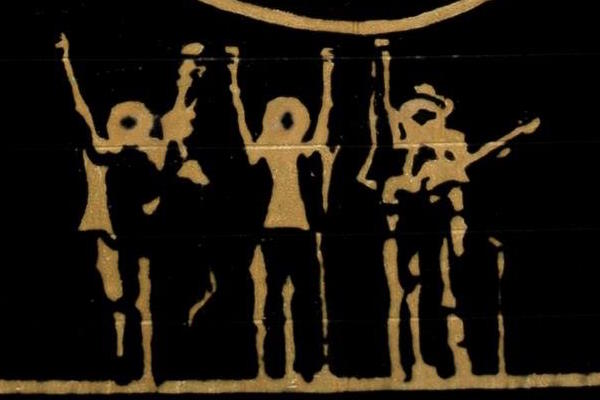 'The Last Waltz' goes on and on, this year at the Ready Room, November 23
On Thanksgiving night, November 25, 1976, The Band gathered at San Francisco's Winterland Ballroom to end their 16-year career with a show that would be more than just a farewell show. As Robbie Robertson said, "We wanted it to be more than a concert. We wanted it to be a celebration." Their farewell party guests included Van Morrison, The Staples Singers, Neil Young, Emmylou Harris, Eric Clapton, Dr. John, Joni Mitchell, Muddy Waters, Ringo Starr, and Bob Dylan. Two years later Martin Scorsese released performance and interview footage from that night as The Last Waltz, setting the standard for concert films and music documentaries.
The concert's fortieth anniversary's is being marked with a special edition release of the concert album and film. In January an all-star lineup led by Warren Haynes and including Michael McDonald, Don Was, and John Medeski among others will be taking "The Last Waltz 40" on the road.
But for St. Louis brothers Mark and John Moynihan (a.k.a. Johnny Vegas), The Last Waltz is worthy of a celebration every Thanksgiving, and they've been hosting their own tribute show for ten years. Each year they tweak the lineup, the set list, and find ways to build on what The Band originally created.
In April, 2006 the brothers hosted a tribute to The Band for Mark's birthday. "It was the weekend Bob Dylan was playing two shows, so we lied and told everyone he was going to be there," said Mark. "That was our first gimmick."
That Thanksgiving, they did it again and haven't missed a year since. This year's show at The Ready Room (4195 Manchester) features Mark's band Racketbox, along with The Stag Night All Stars, a collection of musicians who were regulars at Johnny's weekly Stag Night events. They include The Red Headed Strangers, Old Capitol, Sadie Hawkins Day, Old Souls Revival, Alligator Wine, The Scandaleros, The King of France (John Joern of Fattback), Rev. Whiskey Richard, horns by Funky Butt Brass Band and, as the Moynihans call them, "the usual gang of idiots." It's not unusual for the night to end with over forty musicians on the stage.
For the Moynihans, The Last Waltz had an impact during childhoods full of Beatles 8-tracks, an uncle's reel-to-reel tapes on quad stereo, and the required dose of KSHE before they moved on to The Grateful Dead when they got tired of "Carry On My Wayward Son."
Mark says he first remembers seeing the documentary on VHS sometime in the late 70s on VHS: "It blew me away. I cherished that tape."
"I remember when MTV started up and they'd use clips from the movie," Johnny adds, "like 'The Night They Drove Old Dixie Down.' That's when I noticed who they were."
Conversation with the Moynihan brothers winds around musical heroes, how many have died, how Richard Manuel, Rick Danko, and Levon Helm from The Band went too soon, what became of the group after The Last Waltz -- an evening of three people who have been deeply affected by an iconic band captured on film at a pivotal moment, even though it didn't capture them at their best.
For Mark, "Rock of Ages [The Band's 1972 live album] is a superior performance. They were really on top of their game." This year Mark and Johnny will attempt to recreate some of the sound of that earlier album with the help of the Funky Butt Brass Band in addition to Randy Reece of the Zydeco Crawdaddies who's been the regular horn player since the start of the event. As Mark tells it, "Randy showed up at The Shanti and we asked if he'd like to play horns for us at the first tribute. He's done it ever since."
The horn section keeps growing, and they're getting closer to Allen Toussaint's original horn arrangements. "Last year Adam [Hucke] and Aaron [Chandler] from Funky Butt showed up right before the show. We gave them the song list, wrote down the chords, and they just rocked out," Johnny says. "Yeah, they knew all the songs already," Mark adds.
As far as tributes, you won't see anyone dressed in a leisure suit à la Van Morrison as in the film. The Moynihans have never wanted this to be a costume party or a musical replica. "We encourage everybody to interpret the songs however they want," Johnny says. "They can get weird. We don't want carbon copies."
"You can't sing like those guys," Mark explains, "The mismatch of different styles they had, you can't recreate that."
Even though it's a tribute to a specific musical event, the Moynihans have never adhered to the track list of the documentary or album, preferring instead to delve deeper. "They got onto me at rehearsal the other night about the flow of the show," Mark tells, "asking if it was really right. But if we tried to play The Last Waltz it would fucking suck. We tried it one time and it was a mess. There's so much other stuff. It's more of a tribute to The Last Waltz and to The Band. We do almost all of the songs, but there are some great songs they didn't play that night. A whole other show's worth."
When Old Capitol joined the line-up five years ago, they brought "Atlantic City" from Jericho, The Band's 1993 album recorded without original member Robbie Robertson and after the death of Richard Manuel. "We tried to do it once or twice and it sucked," Mark confesses. "Thank God Old Capitol came along!"
They started the 2014 show with a full Dylan set. "That was too much music. We had to scrap that," Mark goes on to say. "I loved it. It was killer. When I say too much music, I mean we just don't have enough time. We could do six hours, easily but it's generally a four-hour show."
"These days," Johnny says, "we work harder at pumping new blood into it." To that end, "Racketbox is adding at least one new song this year -- 'The W.S. Walcott Medicine Show' -- and somebody's doing 'Chest Fever,' which we've never had before, and 'Live is a Carnival'. We did another one we took a stab at, and it was a swing and a miss."
The show brings out a the extended Moynihan family and lots of familiar faces, people who don't make it out as often anymore because of age, parenthood, or sobriety. It's grown into its own holiday gathering, as much tradition as the food on the table the next day. It's grown deep roots in the fundamental connection between people and music. As Mark says, "We've lived and breathed this music for so much of our lives." And it shows in the best way possible.
Related Articles