Music Reviews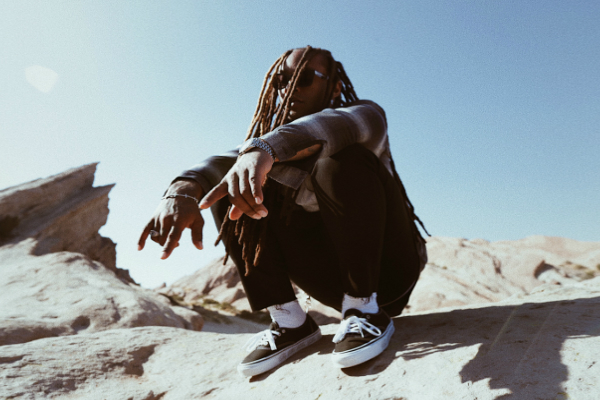 Ty Dolla $ign sells out The Ready Room
On March 10, Ty Dolla $ign came through the Ready Room to be greeted by a rambunctious, sold-out crowd waiting to hear his new album, "Beach House 3," along with past hits.
The Ready Room proved to be the perfect venue for Ty and his three openers. The crowd was close enough see and even touch Ty who was constantly extending his arm to touch his fans. To start the night off, 22 year-old Chicago Native Toni Romiti hyped the crowd with a few of her latest singles like "Switch up" and "Options." Following Toni, DJ Dre Sinatra spun recognizable Top-40s and Marc E. Bassy performed with many in attendance singing along.
Ty opened his set with one of his many hits off of "Beach House 3," "Don't Judge Me" featuring Future and Swae Lee. A great choice considering the tour shares this title. Ty then moved on to "Saved" from his album "Free TC" which charged the crowd, and then he continued to promote his latest album with songs "So Am I" featuring Damian Marley & Skrillex, "Lil favorite" featuring Madein TYO, and "Dawsin's Breek" featuring Jeremih. This proved to be the perfect selection for the first half of the show. The performance was interactive: beach balls were passed around and confetti fell from the ceiling. He even invited a fan to share the stage with him, which made her night for sure.
Ty Dolla $ign's set up was a bit atypical compared to that of other mainstream Hip Hop artists. Dre Sinatra was operating Ty's backing tracks and musician Mike Moore played live drums and keys, switching off between the two throughout the night. The beats from the track with live crash cymbals created the perfect live audio mix. When singing the opening album track "Famous," Ty was handed a guitar and started to solo over the final phrases of the song. Then during his tune "Blase" he showcased his bass chops. It was a great sight to see a Hip Hop sensation like Ty play live instruments with his heavily produced songs.
Hip Hop artists are often known to be activists and Ty Dolla $ign uses his platform when performing live to express his consciousness when it comes to social issues. Throughout his time on stage, images were projected behind him. Music videos of his most recent releases were rolling, allowing the audience to gain further understanding of the meaning behind the songs. During Ty's more angsty songs, political videos were displayed. Images of Donald Trump and his tweets, the war in Iraq, and police brutality flashed rapidly across the screen. These harmful images, married with Ty's more distorted, angry songs, got the crowd even more riled up.
Near the end of the performance, Ty's most memorable quote was the command to "put ya middle finger up if you hate Trump!" which coupled perfectly with the images displayed.
As the credits rolled behind him, he performed "Psycho" by Post Malone, the latest song on which he's featured. The audience recognized the tune from the first note and stayed to listen to the song in its entirety. Ty Dolla $ign's interactive show featured his musicianship and artistry throughout the evening, and the audience responded by giving back.
Related Articles