Music Reviews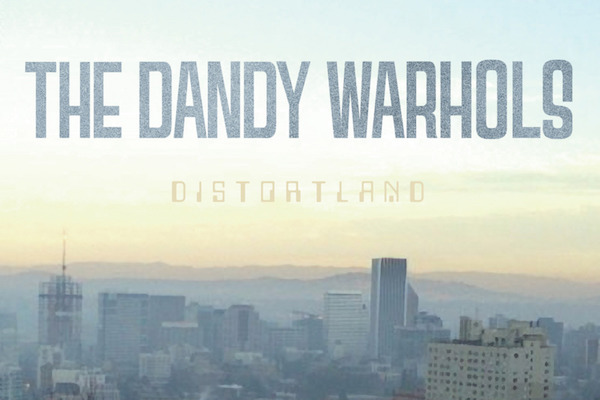 Album Review: The Dandy Warhols go bare-bones on 'Distortland'
In 2001, the Dandy Warhols foretold the rise of the hipster. Their radio-friendly hit "Bohemian Like You" was a tongue-in-cheek ode to the kids they saw every day on the streets of Portland. With a catchy swing and sing-a-long-able "oooh ooohs," frontman Courtney Taylor-Taylor described a growing underclass of twenty-somethings who played in bands, couch-surfed and went vegan. It's been 16 years and five albums since then and the song seems almost quaint were not for the fact that the Dandys have stuck around, churning out five albums, several compilations, and a prize-winning documentary. They've managed to sound the same while sounding different on each album, thanks to a sometimes uncategorizable mash of gritty guitar rock that also has a polished, 90s-era Britpop sheen. It's spacey grunge, with nods to psychedelia. However, their latest offering, Distortland, features a stripped-back sound that still sounds Dandy Warhols-ish, distorted but bare-bones -- a stylistic turn begun with their last record, This Machine. As usual, the tracklist is equal parts catchy pop "All the Girls in London" and pensive jams like "STYGGO" and "Give." Songs built around repetitive samples or hooks delivered by Zia McCabe's keyboard can frequently bury the hushed baritone of lead vocalist Courtney Taylor-Taylor, whose mischievous lyrics are delivered in either a near-whisper or a flat, almost insolent tone, depending on the amount of amperage coming from Pete Holmstrom's guitar. Therefore, it's easy to miss lines like, "All my friends are mommies" (from "The Grow Up Song"); however, a fair amount of Distortland is Taylor-Taylor simply crooning, wordlessly, into an effects-laden microphone, as understated beats and hooks swirl around him. Lately, the Dandy Warhols have been heavier on atmosphere than wordplay.
Distortland may seem sleepier than some of the Dandys' previous work, although longtime fans know that the band has always had a penchant for rainy day lo-fi: in my opinion they don't get enough credit for helping inspire the current crop of proto-shoegazers. Their Capitol Records-era catalog is remembered for their jangly, grunge-rock take on the Velvet Underground, but fully one-half of records like Dandys Rule OK and ...The Dandy Warhols Come Down were made for burrowing under a quilt to "sleep forever," as Taylor-Taylor crooned plaintively in "Sleep" from Thirteen Tales from Urban Bohemia. 
But while the psychedelic paeans are less grand on Distortland than in previous releases, this mostly laid-back record contains a few unexpected touches. "Doves," for example, builds slowly before sprawling into a psychedelic jam -- then ends so abruptly, I thought my computer had gone to sleep and cut off the rest of the song. "You Are Killing Me" is driven entirely by a pick on a chunky C chord, distant-sounding backup vocals by McCabe, and a few cymbal crashes here and there to complete the song. "Search Party" kicks off the album with a crisp acoustic guitar loop and a lot of expansive, whispery "aaaaaaaaaahhhhhs" from Taylor-Taylor; it doesn't change course until the final seconds with a few handclaps and what sounds like a bridge -- at least, until it doesn't go into another verse but cuts out. It's a good album opener and perhaps even a better opening-credit choice for a road trip movie. "Semper Fidelis" fell flat for me; it's pieced together from samples and some post-production flourishes that don't really gel; at times, it feels like the sound engineer is just randomly swirling the button to Taylor-Taylor's vocals back and forth to see what happens. 
Lyrically, the Dandys have continued in their tradition of packing in-jokes into each songs. But this time around, the punch line is more overt -- if only because we are on our sixth season of Portlandia and the peculiarities of the Pacific Northwest have become a pop culture touchpoint across the U.S. The title of the album, of course, is a direct nod to Portland, the rainy town full of hipster oddities that most of the Dandys have called home since the early 90s. In its own way, each song is a snapshot of a different Portland personality. "Pope Reverend Jim," for example, pays tribute to a street character, or conglomeration of characters. In "STYGGO," Taylor-Taylor empathizes, albeit snidely, with up-and-comers: "Trying to follow your calling but your reception is appalling / Everybody's sailing on the same ship that they sell ya / Higher oh, it's not all the things that they tell ya." Perhaps more than an ode to their hometown, the album is Taylor-Taylor's reckoning of himself in this new Portland. "I won't give you away," he says over and over in "Give," a verse that seems less about a specific someone than about a previous version of himself. "The Grow Up Song" concludes with "Goodnight to drunkies / Cigarette smoky cokey guy only bugs me / I've got to admit / I'm too old for this shit." The album appears to be the way that the Dandys -- and as the main songwriter, Taylor-Taylor in particular -- are coming to terms both with the fact that Portland has become a cultural juggernaut and with the fact that they are now practically the elder statesmen/women of this new, unrecognizable place. Distortland listens like an ode of sorts, a shaky reassessment of art and life as a middle-aged hipster wakes up, stretches, and looks out over the river to take stock of the new wave of urban bohemians he inspired.
Click below to see all the photos of the night by Dustin Winter.
Related Articles