Music Reviews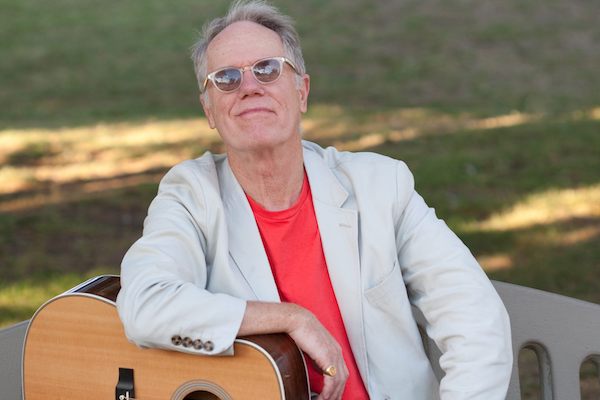 A Wainwright Family Extravaganza at the Sheldon
On April 21, Loudon Wainwright III produced an (almost) one-man family show at The Sheldon Concert Hall. He kicked off the evening with a quick rumination on his relationship with his kids before launching into a spirited rendition of "Donations" -- a song that plaintively begs a non-family member to be an emergency contact and keep your remains upon death. Wainwright later told the audience they were in for "kind of a family show tonight."
Further into the set, Wainwright mused, "My dad is in the show tonight." He shared that his father wrote the longstanding column "The View from Here" for LIFE Magazine and that since his passing in 1998, "I'm getting along better with my father." Ruminations on fatherhood abounded with a performance of "Half Fist" (about his grandfather, "the first Loudon") and a spoken word performance of his one of his father's LIFE Magazine articles. Repeating patters of parenthood and childhood were woven throughout the performance that night.
Toward the middle of the show, the audience was treated to "Meet the Wainwrights!" -- a jingle for the Wainwright Family Alaskan Adventure. In 2015, Lucy Wainwright Roche (who opened the show and later accompanied Loudon on stage), organizing the family vacation tour as part of Roots on the Rails, a musical excursion that included Suzzy Roche, Sloan Wainwright, and Rufus Wainwright, in addition to Lucy and Loudon. A few songs later, Lucy returned to the stage to perform a duet about the new-comers to the Wainwright clan the "leaves and twigs of the family tree."
The penultimate songs were in honor of Loudon Wainwright's mother, including "White Winos" and "Homeless." The later is featured on his 2001 album Last Man on Earth, written after the passing of his mother. Wainwright then reminded the audience to "go home and take your meds!" and closed the main act with a rousing rendition of "My Meds" from 2012's Older Than My Old Man Now. With tongue darting and eyes glinting, Wainwright seemed to particularly relish these comedic works and performed them with gusto.
Returning to the stage with Lucy Roche Wainwright in tow, Loudon Wainwright closed the evening with two cover tunes "Love Hurts" and "At the End of  a Long Lonely Day"; an apt final chapter of a confessional and emotional exploration of what it means to be a family. 
Related Articles