Music Reviews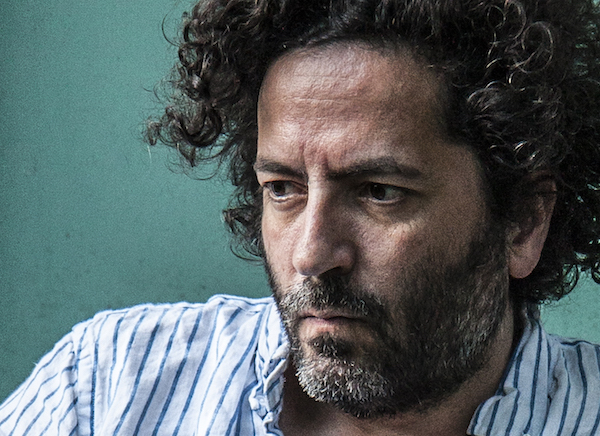 Destroyer compels the crowd at The Duck Room
"And speaking of a world turning sour on you / I was twenty years old in 1992." This is a line from "Bay of Pigs (Detail)" by Destroyer off his 2011 album "Kaputt." Dan Bejar, the frontman and mastermind behind Destroyer, is now 45 years old. The song details a now distant youth, but it's hard to believe it was that long ago after watching Destroyer live at Blueberry Hill's Duck Room on Friday, February 2, 2018. There's still a fire in Dan Bejar and the band that young musicians envy. I was expecting a killer show from the Canadian band, but I definitely wasn't expecting it to be as rambunctious, loud, and as joyful as it was.
The Duck Room seemed like a weird venue for a band like Destroyer to play. It's more akin to a basement than a proper concert hall. Destroyer's sound is more densely arranged than most bands, with extensive usage of horns, guitars, bass, strings and synthesizer. Seemingly, you'd get the best sound out of these songs from a proper concert hall, but this smaller venue made me feel a deeper connection not only to Destroyer's music, but the community here in St. Louis as well. Every person in sight was engaged in the show. 
Most bands nowadays build an encore into the show, but I could tell once the band's set ended they weren't expecting to come back out. However, I don't think a single person, including myself, wanted the night to end. Many of Destroyer's songs are poetically detailed, there's a warmth in Dan Bejar's voice and a passion in his band that are simply electrifying. "Chinatown" and "In the Morning" shook the room, "Saw You at the Hospital" sent me into a deep introspection, and "Suicide Demo for Kara Walker" sent the crowd on a journey into Dan Bejar's mind.
This was one of the best concerts I've ever attended. Opener Mega Bog were fantastic. Their set consisted of brilliantly put together indie rock and jangle pop that grabbed my attention and held it to the very end. Destroyer's set was nothing less than breathtaking. It was hard to tell the band was three weeks into a tour considering how impassioned they were. I recently moved back to the St. Louis area after a stint in Chicago, and coming back home I felt a bit lost. But deep into Destroyer's set, I stood in the middle of the Duck Room, and it never felt like I left. 
Related Articles