Theatre Reviews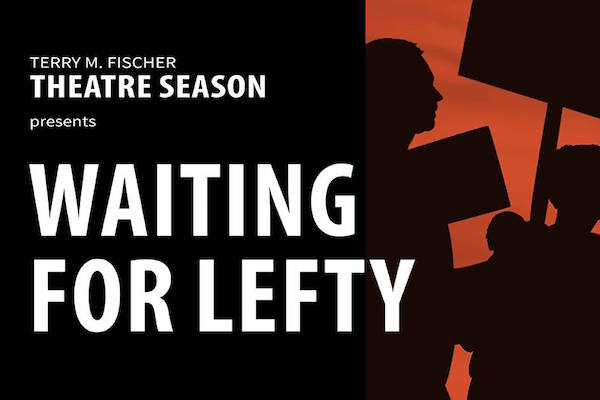 'Lefty' arrives in town and is still powerful for an octogenarian
I've waited for Godot, I've waited for Guffman, I've waited for [the] Robert E. Lee. But I think I've never waited for anyone longer than I've waited for Lefty. "Waiting for Lefty," Clifford Odets' iconic agit-prop drama from 1935, has opened at Florissant Valley Community College. I've been eager to see this play for over half a century and I was surprised at how well the text has withstood the years. It is still fresh and powerful, still intensely dramatic and, alas, once again pertinent to today's America. 
It's the depths of the Depression. The taxi-drivers of New York are already on near-starvation wages and they're threatened with job losses. They've gathered in the union hall to vote on whether they should go on strike. Tempers are high and vehement arguments are shouted out on either side. We, the audience, become the cabbies at the meeting and occasionally plants in the audience shout out comments. The corrupt leader of the union calls up a guest speaker to warn the cabbies against a strike, but he is exposed by his own brother as a phony -- a stooge for management. 
Against the background of this turmoil we are shown short, moving scenes portraying how the economic disaster is effecting real people. A mother berates her husband about their lack of money. She seriously threatens to leave him for an old boyfriend who still has a decent job. An assistant in a chemical plant is offered a promotion, but on condition that he will help develop poison gas. What's more he'll be required to live day and night in the laboratory -- and also to spy on his colleagues. He can comply -- or join the bread lines. A young couple, very much in love, have so little income that they simply cannot afford to get married. A gifted young doctor is replaced for a surgery by an utter incompetent who happens to be the senator's nephew. The patient dies (but "it was only a charity case"). The hospital must shrink its staff, so our good doctor is fired -- because he is Jewish.
All of this is presented very simply -- a few chairs, a table. There is a folk-singer at the side. He does fine work with some classic Woody Guthrie protest songs -- "Which Side Are You On?", "Solidarity Forever" and others. There is excellent visual support, too. The entire wall behind the scene is a screen on which are projected huge stunning photographs from the period. These are beautifully selected and heart-wrenching. 
The cast includes folk singer Scott Martin, Richard Berne, Kaleb Pope, Damaris Varner, Leeuwen Mar Relabo, Tylan Mitchell, Erica Johnson, Terriaun Johnson, Courtney Musgraves and Cobie Moses.
These are mostly relatively inexperienced actors, and occasionally there are failings in projection and especially in pace. The nearly violent union meeting never reaches the frightening state of frenzy that it should. Nevertheless this production conveys Odets' themes of poverty, the exploitation of workers, and growing economic inequalities. There are problems in raw capitalism that tend to undermine the Enlightenment premises on which America was founded: that we are all born equal and that we have rights to life, liberty and the pursuit of happiness. In "Waiting for Lefty" the cabbies are understandably tempted by the promises of socialism. 
My thanks to director C. Stephens for bringing us this important American classic. The production runs at St. Louis Community College-Florissant Valley, through February 24. 
Related Articles