Theatre Reviews
Theatre Reviews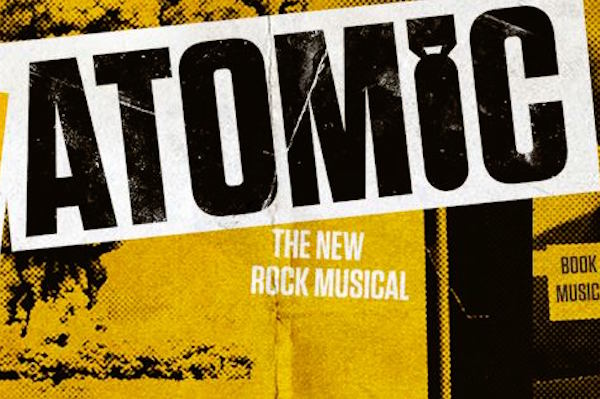 'Atomic' peers into the past with an inside look at the Manhattan Project scientists
By
History comes to life with a strong cast and an intriguing script in New Line Theatre's production of Atomic, a musical account of the Manhattan Project. The show takes a personal approach by focusing on physicist Leo Szillard, helping audiences better understand the conflict the bomb caused for those individuals responsible for its creation. 
To balance the somber tone of war, the story peers into Szillard's relationship with Trude Weiss, an accomplished doctor and devoted partner. Scenes at a local bar help reveal the personalities of the various scientists working on the project, as well as providing a location for the chance meetings between Szillard and airman Paul Tibbetts.
Zachary Allen Farmer turns in another commanding performance as Szillard, and is perfectly complemented by Ann Hier as the loyal, nurturing Weiss. Hier simply glows and sings like a bell in her best performance yet. Jeffrey Wright is equally compelling as Oppenheimer and Tibbetts, showing differing versions of masculine swagger. Ryan Scott Foizey, Ray Arceno, Sean Michael, and Victoria Valentine are engaging and convincing in supporting roles, and I would like to see more of Larissa White's spitfire sharp Leona Woods.
Under the direction of Scott Miller and Mike Dowdy, as well as music director Jeffrey Richard Carter, the songs flow in and out of the scenes quite naturally, providing a satisfying mix of introspection and exposition delivered with ear-pleasing harmonies and intonation. However, there's an overall lack of character depth beyond Szillard, and a significant character change, necessary to resolve the dramatic tension, is missing. 
It has been said that those who do not learn from history are doomed to repeat it. In today's tense political climate, it is important to remember the lessons of World War II and the destructive power we now hold in our hands. Atomic, running though June 25, is a strong production and audiences who appreciate theater's ability to spur conversation may particularly enjoy this thought-provoking show.
Related Articles