Theatre Reviews
Theatre Reviews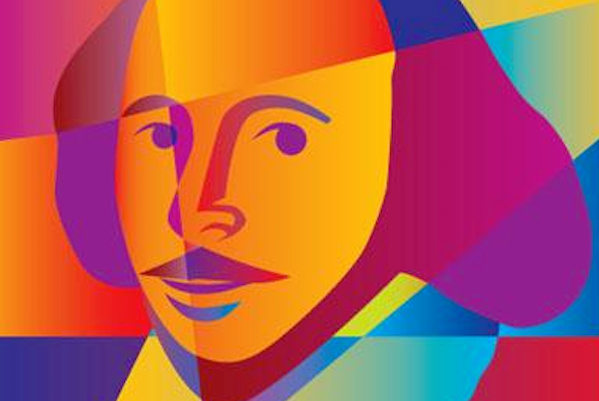 'A Midsummer's Night's Dream' comes gloriously to life with poetry, music, and whimsy
By
Shakespeare Festival St. Louis delivers an enchanting fantasy filled with enough romance, drama, whimsy, and music to keep audiences of all ages smiling and laughing all night long. And that is exactly as it should be. One of Shakespeare's most often performed plays, A Midsummer's Night's Dreams is a crowd-pleasing favorite because there truly is something for everyone packed into the quick-moving play.
Helena loves Demetrius who loves Hermia who loves Lysander. King Theseus loves Hipployta, queen of the Amazons. Oberon, king of the fairies, loves but sometimes can't help but fight with his queen, Titania. And Puck loves mischief. Through these tangled relationships a story filled with verbal and physical comedy, mistaken identity, and playful misdeeds draws to a satisfying conclusion, replete with a theatrical performance courtesy of a rough-hewn troupe of locals.
A Midsummer's Night's Dream is a happily ever after tale, best delivered with a broad stroke and gleeful humor. Shakespeare Festival St. Louis, under sure, decisive direction by Rick Dildine, gets all the details right and adds an extra dollop of fanciful humor and visual interest with clever choreography, sets, and costumes. 
The capable cast is nimble in voice and action, ensuring the story is well-articulated and punctuated with clear movement that reads well from every spot in the Glen. The action moves under the guidance of a conniving Timothy Carter, as Oberon, and twins Austin G. Jacobs and Ryan A. Jacobs as the mischievous Puck. Nancy Anderson shines as Titania, with Myke Andrews, Gabriella Diaz, Raina K. Houston, and Ben Watts serving as her good-natured fairies. Cassia Thompson, Rachel Christopher, Justin Blanchard, and Pete Winfrey are charming young lovers, and Paul Cereghino, Jacquiline Thompson, Michael Propster, Stephen Pilkington, and Alan Knoll have memorable scenes in supporting roles.
Shakespeare Festival St. Louis' enchanting production of A Midsummer's Night's Dream, running through June 26, is a delightful romp for all ages. Admission is free and pre-show entertainment begins at 6:30 P.M. in the Glen in Forest Park, with the main show at 8 P.M. 
Related Articles