Cabaret
Cabaret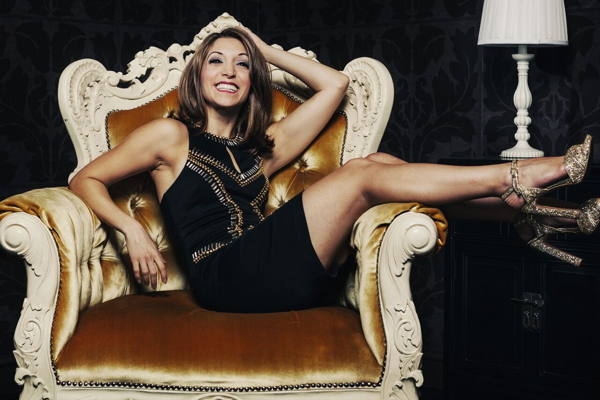 The many faces of Christina Bianco light up the Gaslight Cabaret Festival
By
The hazard of a show like Christina Bianco's "Diva Moments" (presented November 16 and 17 at the Gaslight Theatre), with its heavy reliance on celebrity impersonations, is that when the performer drops the other personas to let the audience see her own, it had better be in the same class as the people she's parodying so skillfully.
No worries. Ms. Bianco wisely started the show not as one of her many satirical personas but rather as her own dynamically entertaining self, with a take-no-prisoners performance of one of the great anti-torch song numbers of all time, "Wherever He Ain't" (from "Mack and Mabel," which played the Muny here in St. Louis on its way to a 1974 Broadway failure). By first taking the stage as herself, she established her own strength as a solo performer and created a solid foundation for the brilliantly funny collection of diva impressions that made up the bulk of the show.
And what a remarkable array of spot-on accurate parodies those were. Ms. Bianco set the bar pretty high in her performance of Kander and Ebb's "Cabaret" as it might have been done by Barbara Streisand, Bernadette Peters, Judy Garland, Patti LuPone, Kristin Chenoweth, Julie Andrews, and (finally and most absurdly) Celine Dion. With just a few bits of body language and eerily accurate vocal mimicry, she perfectly captured the idiosyncrasies that characterized those legendary performers. I especially loved her Andrews, but they were all remarkable.
That could have been a tough bit to follow, but she and music director Brad Simmons wisely segued to a pair of quick comic sketches-Julie Andrews doing the Donna Summer hit "Hot Stuff" and Streisand emoting her way through the theme from "Cheers"-on their way to a delightful duet of Randy Newman's "Short People" that allowed Ms. Bianco to comment humorously on her own diminutive stature.
I don't want to suggest that the evening was all laughs, though. There was, for example, a lovely version of "Over the Rainbow" (sung both straight and as July Garland) that led without pause into a touchingly straightforward rendition of "When You Wish Upon a Star." And her performance of "Why Try to Change Me Now?," the 1952 Cy Coleman/Joseph McCarthy, Jr., number that has become something of a cabaret classic, perfectly captured the lyric's wry self-assessment.
Praise is also due to Mr. Simmons for his well-tailored arrangements, his vocal harmonies, and his willingness to go along for the ride during some of the more freewheeling moments in the show. Even he had to drop out, though, and let Ms. Bianco go a cappella in an improvised version of Bernstein's "Somewhere" as it might have been sung by Ethel Merman. Fortunately, her rapport with both him and the audience made it easy for everyone to go along for the ride.
I could go on, but you get the idea. "Diva Moments" was a very well-balanced mix of satire and sincerity that was a fine addition to the strong lineup of performers in the fall edition of Jim Dolan's Gaslight Cabaret Festival. The festival continues tonight (Sunday, November 18th), with a return engagement of Ken Haller's excessively entertaining "Happy Haller Days" and then picks up again next month with "Storm Large's Holiday Ordeal." Consider yourself warned.
As for Christina Bianco and Brad Simmons, by the time you read this, they will have moved on to their next gig, but you can keep track of her world travels at her web site. It's chock full of videos and images that make it an entertaining destination all by itself. Or follow upcoming events at the Muny, as they prepare for their 2019 season. 
Related Articles