Cabaret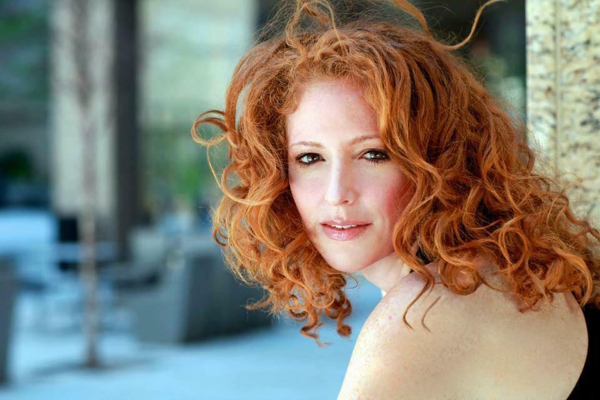 Cabaret Review: Marissa Mulder brings prime Prine to The Blue Strawberry
Written by

Chuck Lavazzi
I never thought of myself as a fan of the late singer/songwriter John Prine, but Marissa Mulder's "Souvenirs," a Prine tribute show that played The Blue Strawberry April 21 and 22, showed that I was wrong.
It turns out that I have admired Prine's songs for years. It's just that my mind's ear hears many of them in voices as diverse as those of John Denver ("Paradise") and Bette Midler ("Hello in There"). Which just shows how influential Prine was even when he wasn't singing.
Marissa Mulder at The Blue Strawberry
So I was surprised at the high percentage of the evening's 16 songs that I not only knew but loved, especially in Mulder's winning, country-inflected performances. When I saw Mulder's Tom Waits show back in 2014, I was impressed by how Mulder magically metamorphosed into the battered, world-weary, ironic narrator who lurks in all of Waits's lyrics. This time around, she morphed into a fresh-faced folk singer who might have just come from a busking gig in a subway station, complete with a bit of the rural twang that you can hear in Prine's own voice.
Back then, I called it a startling act of theatrical legerdemain. It was less startling this time partly because I was prepared for it and partly because the transformation was less radical since Mulder is, as Stephen Holden has written, an "engagingly sunny" performer by nature. Still, it shows theatrical smarts and an understanding of the importance of completely internalizing the lyric of a song—a fundamental skill for any cabaret artist.
With Jon Weber on piano and St. Louis's own Brian Clark on guitar, Mulder delivered a solid evening of droll gems like "Illegal Smile," "In Spite of Ourselves," and "Dear Abby," as well as sniffle-inducing sentimental numbers such as "Hello in There" and "I Remember Everything."  In between, we got little biographical bits about Prine and the origins of the songs—most of which were news to me, and which were fascinating in their own right.
I never knew, for example, that "Your Flag Decal Won't Get You into Heaven Anymore" (a song which is still sadly relevant) and "Hello in There" were both inspired Prine's experiences as a mail carrier. Or that the titular town of "Paradise" was a real place the songwriter had visited as a child before (as the lyric goes) "Mr. Peabody's coal company" did, indeed, wipe it out of existence in pursuit of a buck. And I certainly had no idea that he played the last song he ever wrote, "I Remember Everything," at his first-ever Paris concert on February 13, 2020.
The show was a sellout and the crowd loved him, but the trip proved fatal for Prine, who was diagnosed with COVID-19 when he returned home. He died on April 7th.
Musically, Prine's songs follow a fairly rigid pattern—verse followed by multiple refrains—but Mulder, Weber, and Clark all brought enough variety to their performances so that the evening rarely felt repetitious. Clark had some fine solos and provided sensitive accompaniment for the rueful "Speed of the Sound of Loneliness." Weber's sparing use of the "slip note" piano style associated with "Nashville sound" architect Floyd Cramer added to the folksy atmosphere.
Thanks to Jim Dolan for bringing Marissa Mulder back to town. I missed her Lennon/McCartney show here, so it was good to see her in action again. To find out when she's coming to your town, check out her web site. For information on what's coming up at The Blue Strawberry, check theirs.
Related Articles