Classical
Classical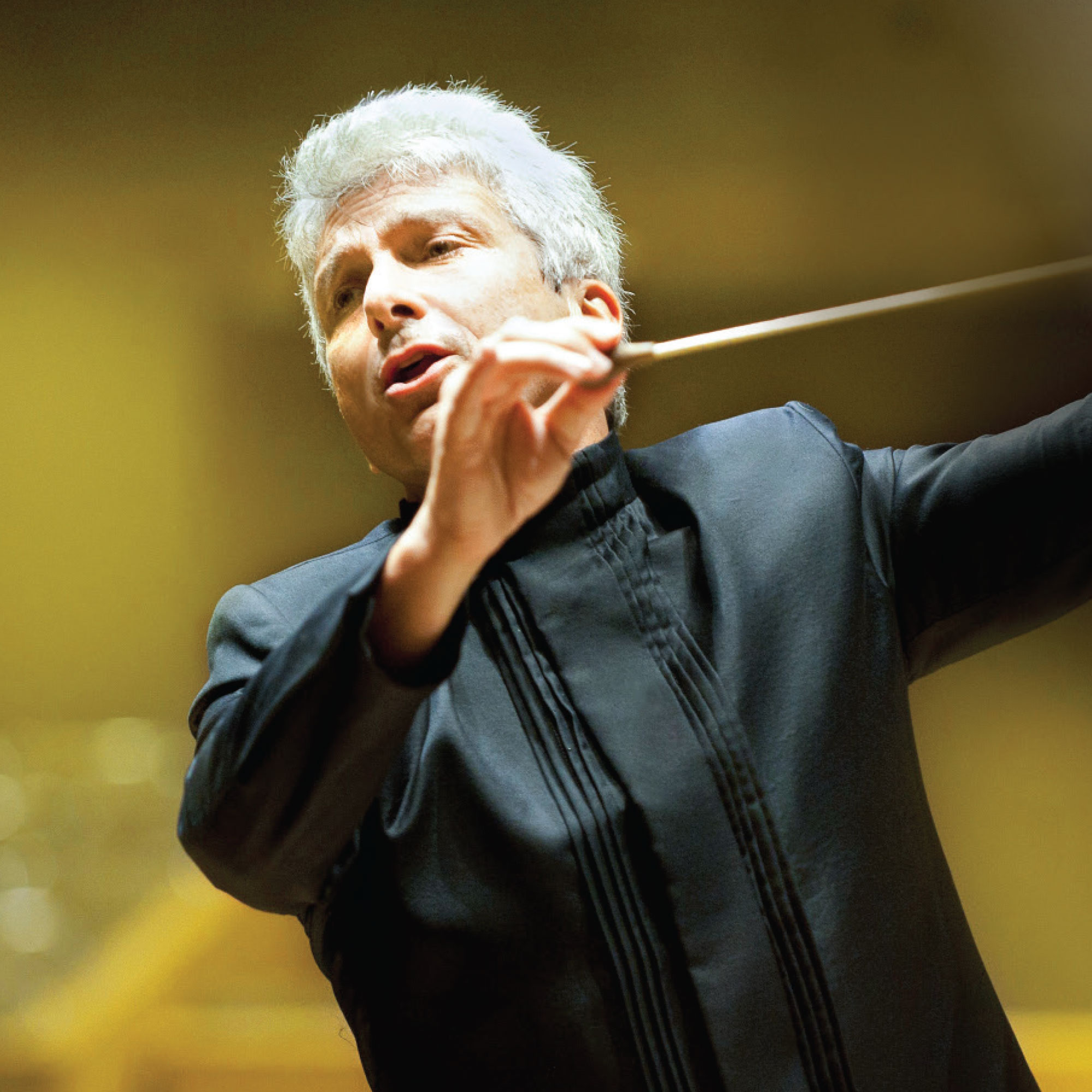 Symphony Preview: A dying fall
By Chuck Lavazzi
This weekend (Saturday and Sunday, March 2 and 3) Peter Oundjian conducts the St. Louis Symphony Orchestra in a pair of works that were first performed in Vienna by two composers who were both, as Tim Munro points out in the SLSO program notes, "deeply associated with the city's musical life."
Mozart, as drawn by Doris Stock, 1789
The works in question are Mozart's Piano Concerto No. 21 in C major, K. 467, and Mahler's Symphony No. 9. Both pieces had their premieres in Vienna--Mozart's on March 10, 1785, and Mahler's on June 26, 1912--but otherwise they have little in common. Mozart played the solo part in his concerto himself, for one thing, while Mahler died without ever hearing his symphony performed. And, of course, Mahler's symphony is around three times longer than Mozart's concerto, clocking in somewhere between 80 and 90 minutes.
Mozart's concerto exudes vigor and good cheer. It's the work of a young man (age 29) at the peak of his vitality. Mahler's weighty symphony is the work of an older man (age 49) in poor health.
Mozart wrote his concerto in an atmosphere of personal happiness. Mahler wrote his symphony in an atmosphere of sorrow stemming from the death of his daughter Maria (of scarlet fever and diphtheria in 1907), his own diagnosis that same year of heart disease, and the discovery that his wife Alma was having an affair with the architect Walter Gropius.
The concerto is a celebration of life while the symphony is a meditation on death.
Or is it?
The notion that Mahler intended his last completed symphony to be a farewell to life has been a popular one since Leonard Bernstein first proposed it in "The Twentieth-Century Crisis," the fifth in a series of six lectures he delivered at Harvard in 1973. Bernstein held that in the Ninth, Mahler not only anticipated his own death but the "death of music itself":
All his last pieces are kinds of farewells to music, as well as to life. Think only of Das Lied von der Erde, with its final Abschied ["farewell"], and that controversial unfinished 10th Symphony. Even that one, which tried to take a tentative step into the Schoenbergian future and which has undergone so many attempts at completion, even that 10th, remains for me basically the one completed movement which is yet another heartbreaking Adagio saying farewell. But it was one farewell too many. I'm convinced that Mahler could never have finished the whole Symphony even if he had lived; he had said it all in the 9th.
Leonard Bernstein in 1972
Photo by Allan Warren
Many conductors and writers have embraced this view of the Ninth. In program notes for the Chicago Symphony Orchestra, for example, Phillip Huscher acknowledges that it is "often considered both [Mahler's] farewell and his most deeply personal score." A review of recent recordings for The Gramophone calls it a "death-haunted work," and the British musicologist Deryck Cooke (who produced a completion of Mahler's unfinished Symphony No. 10 in 1960) called the Ninth a "dark night of the soul."
"Gustav Mahler knew death," writes Mr. Munro in his notes. "Mahler himself felt vulnerable. Diagnosed with a serious heart condition, he could no longer rest and recharge on long walks in the woods. He knew his life would be cut short."
But is "come sweet death" (to quote the text of a Bach sacred song ) really the message behind the Ninth? Mahler apparently didn't act like a man who was ready to die. "His last four years," writes Mr. Huscher, "packed with conducting engagements, intense spurts of composition, and personal affairs (a meeting with Sibelius in 1907, posing for Rodin in 1909, and a single, dreaded, often-postponed session with Freud in 1910) hardly reflect the routine of an invalid." Tom Service elaborates on that at The Guardian, noting that "far from going gently into a sort of pre-deathly contemplation, Mahler was full of plans, action, and music in the years when he was writing the Ninth Symphony."
What it boils down to, I think, is that even if the Symphony No. 9 was Mahler's "farewell to arms," there are still multiple ways to say "farewell." Is Mahler the party guest who says, "it's almost midnight, I guess I have to leave" and then glumly slouches towards the door? Or he is the guy who says "it's almost midnight; better have a last drink and hug everybody before I go"? Or is he maybe a little of both? The remarkable thing about the Symphony No 9 is that, depending on how you look at it, any of those interpretations is possible.
As Mr. Service writes, "there is another way of thinking about this music, and there's another way of conducting it, hearing it, and experiencing it. It turns on whether you think of this piece as a hymn to the end of all things, or instead, as an ultimately affirmative love-song to life and to mortality." It's rather like one of those lenticular paintings that changes with the viewer's perspective. The Mahler Ninth that you hear depends heavily on the Mahler Ninth the conductor wants to present.
Mahler in 1907
Photo: Moritz Nähr
en.wikipedia.org
Mr. Service's article (which I keep quoting because it lays out the issues in such a clear and concise fashion) lists some recommended recordings that illustrate the variety of approaches Mahler's score supports. Claudio Abbado's 2010 live performance with the Lucerne Festival Orchestra with its remarkable moment of silence at the end leans towards the "hymn to the end of things" approach, for example, as does Leonard Bernstein's with the Berlin Philharmonic. On the other hand, the 1938 Vienna Philharmonic recording by Mahler's friend Bruno Walter (who conducted the 1912 premiere of the Ninth) presents the "ultimately affirmative" view, as does Roger Norrington's version with the Stuttgart Radio Symphony Orchestra at the 2011 London Proms. It's worth sampling bits of all four to give you an idea of the breadth of interpretive possibilities.
Mozart's concerto, which opens this weekend's concerts, is rather less ambiguous and far sunnier in its outlook. The brisk and impudent first movement, the dreamy second, and the energetic romp that is the rondo finale are clearly the work of a man looking forward to life rather than the afterlife. Mozart was riding high at the time and so much in demand that he had only completed the work the day before its premiere at Vienna's Burgtheater.
Speaking of which: because Mozart wrote the concerto for his own use, he didn't bother writing down the cadenza at the end of the first movement and probably improvised it in performance. Hence, as Betsy Schwarm notes in her Encyclopedia Britannica article, "modern concert pianists have had to either create their own cadenzas or use those created by others." It will be interesting to see how this week's soloist, Lars Vogt handles that.
The Concerto No. 21, by the way, is sometimes referred to as the "Elvira Madigan" concerto, after a 1967 Swedish film that used music from the second movement (performed by Géza Anda) to underscore some key scenes. Based on the true story of a 19th-century circus performer whose affair with a nobleman led to doom for both of them, the movie was a surprising hit worldwide, earning Cannes and Golden Globe awards. These days it's largely forgotten, which is likely why the SLSO program just calls it the Piano Concerto No. 21.
The Essentials: Peter Oundjian conducts the St. Louis Symphony Orchestra, along with pianist Lars Vogt, Saturday at 8 pm and Sunday at 3 pm, March 2 and 3. The concerts take place at Powell Symphony Hall, 718 North Grand in Grand Center.
Related Articles