Classical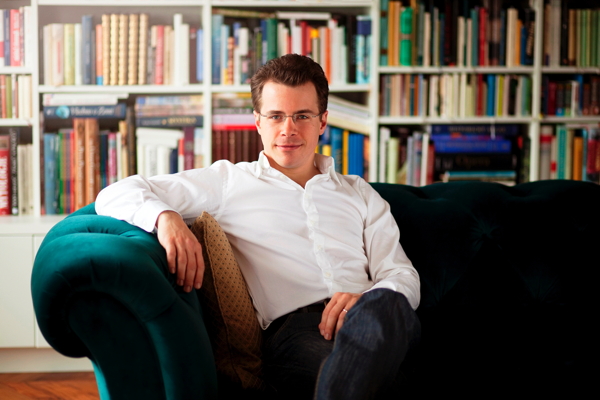 Review: Works that were critical flops are big hits with Hrusa, Gomyo, and the SLSO
Written by

Chuck Lavazzi
The St. Louis Symphony Orchestra concerts this weekend (March 29-31, 2019) feature three works that critics didn't like much when they were first performed. History has proved the critics wrong, and this critic was very happy with the performances Friday night of Bartók's "The Miraculous Mandarin" ballet suite, Tchaikovsky's Violin Concerto, and Shostakovich's eccentric Symphony No. 9.
[Find out more about the music with my symphony preview.]
First performed in Cologne, Germany, in November 1926, "The Miraculous Mandarin" encountered a firestorm of controversy largely because of its sordid and violent scenario about a trio of thugs who force a young woman to lure men to their lair for robbery--until the titular Mandarin proves to be more than a match for them.
The fact that it's a harsh, discordant, and technically challenging score did not help matters. Bartók said his intent was to write "hellish music" that would "sound like pandemonium," and there's no doubt that he succeeded.
This is tricky stuff, with shifting meters, oddly placed accents, complex fugal sections, rapid passages for the strings that span wide intervals, and difficult bits for the woodwinds. The first-chair clarinet, in particular, has a series of increasingly elaborate, melismatic solos that depict the woman's seductive dances. This is, in short, music that requires a skilled orchestra and a conductor who knows his way around Bartók's musical maze.
In his debut with the SLSO, Jakub Hrusa certainly proved to be that kind of conductor Friday night. The frenetic opening passages were precise and incisive, the contrapuntal sections were wonderfully clear, and the entire performance was electrifying in its intensity. Associate Principal Clarinet Diana Haskell really nailed her solos, backed up with equal skill by Benjamin Adler on E-flat clarinet and Tzuying Huang on bass clarinet. Also due for a shout-out are Jelena Dirks on oboe, Cally Banham on English horn, and Peter Henderson on piano.
In fact, the only negative aspect to the performance came not from orchestra but from the audience, when the performance was disrupted by someone's cell phone loudly playing the "Bourée" from Bach's Orchestral Suite No. 4. Mr. Hrusa stopped the music while the offending instrument was silenced. Seriously, people: what part of "turn off your cell phone" is unclear to you?
Violinist Karen Gomyo
Photo courtesy of St. Louis Symphony Orchestra
The performance of Tchaikovsky's 1878 Violin Concerto that followed was interrupted as well, but for far more positive reasons. Soloist Karen Gomyo was so technically pristine and warmly expressive in the first movement that the house burst into a spontaneous standing ovation at the end of it. Her cadenza was especially stunning, with supernaturally clear high harmonics and passionate intensity. Yes, contemporary concert etiquette says you're not supposed to applaud between movements but, as my wife remarked during the ovation, sometimes you just can't restrain your enthusiasm.
Both Ms. Gomyo and Mr. Hrusa found a lot of variety in this well-loved warhorse, with interesting little turns of phrase and well-chosen moments in which the music was allowed to pause and breathe a bit. Ms. Gomyo's tone was big and forceful when needed, but also elegant and intimate in the elegiac second movement. Her bravura rendition of the Allegro vivacissimo finale led to another standing ovation, followed by a darkly dramatic encore: the third of Astor Piazzolla's six Tango-Etudes.
Shostakovich's Symphony No. 9, which concludes this weekend's concerts, actually got some decent notices when it was first performed in 1945, but that quickly changed when Stalin decreed it insufficiently triumphal. He was expecting a grand patriotic celebration of the victory over Hitler. Instead he got a bouncy, snarkily comic, and elegant work just under a half-hour long that sometimes sounded like Haydn on steroids. He was not amused.
But amusing the symphony often is. Yes, the second of its five movements is wistfully sad and the fourth is solemn and agonized, but on the whole this is entertaining music. The perky little march in the first movement would not be out of place in a music hall, and the fifth, with its lumbering march and frenzied finale, could almost accompany a Warner Brothers cartoon.
Shostakovich filled the symphony some wonderful passages for the winds. Ann Choomack executed the piccolo solo in the first movement perfectly, Andrea Kaplan's flute solo in the second movement was lovely, and Andrew Cuneo did full justice to the bassoon's long, agonized star turn in the fourth movement, which magically turns into a comic introduction to the fifth. It's as though, after weeping openly, the instrument turns around and says "never mind, folks, just kidding."
There were nice moments as well from Tom Drake on trumpet, Scott Andrews and Benjamin Adler on clarinets, and Concertmaster David Halen. Roger Kaza and the horns were also in fine form.
On the podium, Mr. Hrusa appeared to always be fully in command of this symphony's mercurial moods, which range from solemn to silly over relatively short time spans. It was an expertly structured and perfectly paced performance, bringing Friday night's concert to an entertaining conclusion.
The concert final performance of this concert series is today (Sunday, March 31) at 3 pm.
Next at Powell Hall: Gemma New conducts the St. Louis Symphony Orchestra in a program of new music by students of the Missouri University composition program on Wednesday, April 3, at 8 pm. She will also conduct the orchestra along with soloists Mark Sparks, flute, and Allegra Lilly, harp, on Friday at 10:30 am, Saturday at 8 pm, and Sunday at 3 pm, April 5-7. The program consists of music by Benedetto Colagiovanni, Libby Roberts, and Mikkel Christensen. The concert takes place at Powell Symphony Hall, 718 North Grand in Grand Center.
Related Articles