Classical
Classical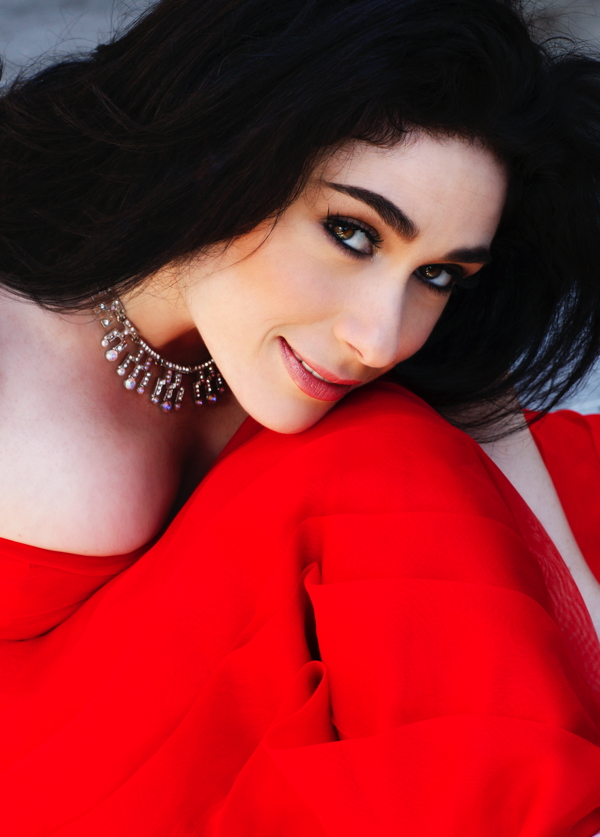 Symphony Preview: Three faces of Eve
By Chuck Lavazzi
The St. Louis Symphony Orchestra concludes its regular concert season this weekend (May 10-12, 2019) as Music Director Designate Stéphane Denève conducts three works inspired by exotic women. Only one of them was real, though, and even she wasn't exactly what the composer hoped for.
But I'm getting ahead of myself.
The concerts open with the local premiere of the tone poem "Nyx," written in 2011 by composer/conductor Esa-Pekka Salonen, who will take over the post of Music Director at the San Francisco Symphony Orchestra next year. The title refers to the Greek goddess of the night, a powerful figure in mythology and the mother of all the other gods. "She is an extremely nebulous figure altogether; we have no sense of her character or personality," writes Mr. Salonen in his program notes:
It is this very quality that has long fascinated me and made me decide to name my new orchestral piece after her. I'm not trying to describe this mythical goddess in any precise way musically. However, the almost constant flickering and rapid changing of textures and moods as well as a certain elusive character of many musical gestures may well be related to the subject.
He goes on to note that his real challenge in composing the piece was "to write complex counterpoint for almost one hundred musicians playing tutti at full throttle without losing clarity of the different layers and lines." The score calls for a big ensemble with a lot of percussion instruments, including glockenspiel, tam-tam, tom-tom, vibraphone and bongos. It certainly makes a glorious noise, as you can hear in the composer's own recording.
As to whether it achieves that clarity, the composer says "I leave it to the listener to judge how well I succeeded." I think he did, and conjured up something dark, elemental, and potent in the process. Come see for yourself this weekend and decide.
Maurice Ravel in 1925
en.wikipedia.org
The legendary woman behind the next work, Ravel's song cycle "Shéhérazade," surely needs no introduction. The musical immortality of the fictional author of the "1001 and One Nights" was guaranteed by Rimsky-Korsakov's colorful 1888 symphony/tone poem, but Ravel's much shorter and more transparently scored set of three songs deserves to be heard far more often than it is.
Ravel was fascinated by Scheherazade and her stories. His first published work, in 1898, was an orchestral overture named for her. It was not well received, convincing the composer that a planned opera based on the "1001 Nights" would be a non-starter.
It all might have ended there if it hadn't been for La Société des Apaches, a group of artists, writers, and musicians in Paris circa 1900 who would hang out every Saturday at the home of the artist Paul Sordes. In addition to Ravel, the group's membership included the Symbolist poet Tristan Klingsor (real name: Arthur Justin Léon Leclère) who, in 1903, published a collection of 100 free-verse poems titled "Shéhérazade." Ravel read them, liked them, and decided to set three of them to music.
Ravel's compositional approach, as Thomas May writes in this weekend's program notes, was unusual. Impressed by the conversational rhythms of the music his colleague Debussy had written for "Pelléas et Mélisande," "Ravel had Klingsor recite his texts out loud to accentuate their beautiful rhythms and the sensuality of the sounds of the words. He was intent on translating these aspects into his musical setting." The resulting music unspools in a languorous, exotic line that mimics and enhances the feel of spoken French. As Caroline Rae writes in notes for the Phliharmonia Orchestra:
Ravel's magically evocative setting of Klingsor's texts brims with mystery and desire. All three songs are tranquil and reflective, opening and closing in a veiled piano, while the sensuous orchestral sound combines with a rich harmonic palette, in which added seconds, sevenths and ninths abound, to create a sense of yearning and nostalgia...moving from rich voluptuousness and gentle lyricism to languid sensuousness.
It's good thing that Ravel's music is so seductive because, as Mr. May notes, "Klingsor's poems are problematic for contemporary audiences sensitive to stereotypes of other cultures." Indeed. "Asie," ("Asia") the first (and longest) of the three songs, reads like something out of Sax Rohmer, with images of "beautiful silk turbans / Above dark faces with gleaming white teeth" ("de beaux turbans de soie / Sur des visages noirs aux dents claires"), "Plump mandarins sitting under parasols" ("Les mandarins ventrus sous les ombrelles") and a "cruel assassins smile / As an executioner lops off a guiltless head ("des assassins souriants / Du bourreau qui coupe un cou d'innocent"). It's a reminder that the Orientalism of authors and poets of a century ago had very little to do with the actual Orient.
Parenthetical note: "Shéhérazade" is nearly always sung by a soprano or mezzo-soprano. This weekend's soloist, for example, is mezzo Rinat Shaham, whose stage credits range from Mozart's "Don Giovanni" to Bartok's "Bluebeard's Castle." But, as James M. Keller writes in notes for the San Francisco Symphony, Ravel might actually have had a male voice in mind:
From the outset, Ravel's Shéhérazade has been in the domain of sopranos (or mezzo-sopranos with a comfortable upper range), but in 1965 the late baritone Martial Singher wrote to the Ravel scholar Arbie Orenstein that the composer had something quite different in mind: "I had remarked to Ravel that the texts of those songs were certainly meant for a man. He confirmed (this must have happened about 1935) that he had had in mind a male voice when writing them, but that only women singers with strong musical backgrounds had been interested in them. "
Charles Kemble and Harriet Smithson
as Romeo and Juliet
By Francis (François-Antoine Conscience)
The concerts will conclude with a work inspired by a woman who wasn't at all mythological: the Irish Shakespearean actress Harriet Smithson. To composer Hector Berlioz, though, she was something of a goddess. His pursuit of her, ill conceived and ultimately disastrous as it was, moved him to compose one of his greatest works, the "Symphonie Fantastique."
Berlioz's first exposure to Smithson came when he saw her play Ophelia in 1827 in a highly edited production of "Hamlet" by the actor Charles Kemble (who also played Hamlet) at the Odéon in Paris. Although considered a somewhat mediocre performer in Britain, she bowled the French over with her sensitive "mad" scene and completely transfixed poor Berlioz, even though he didn't understand a word of English.
He became infatuated with her immediately. He sent her letters. He sent hand-delivered notes. He did everything but mail himself to her in a box like poor Waldo in the Velvet Underground's "The Gift". The depth of his obsession can be seen in a letter he sent to his friend Ferdinand Hiller (quoted on Melissa Ide and Leslie Merriman's Interdisciplinary Shakespeare site):
... today it is a year since I saw HER for the last time_________oh! unhappy woman! how I loved you...trembling I write, HOW I LOVE YOU! If there is another world shall we find each other again?...Shall I ever see Shakespeare? Will she know me?...Will she understand the poetry of my love?...oh! Juliet, Ophelia, Belvidera, Jane Shore, names that hell repeats unceasingly...Oh! sublime ones! sublime ones! annihilate me! summon me to your golden clouds! deliver me!...Go, go Henriette Smithson and Hector Berlioz will be reunited in the oblivion of the tomb, which will not prevent other unhappy ones from SUFFERING AND DYING."
And so on.
Today he would have been hit (justifiably) with a restraining order. Instead, he wrote his "Symphonie Fantastique," a work Leonard Bernstein once famously described as "the first psychedelic symphony in history, the first musical description ever made of a trip, written one hundred thirty odd years before the Beatles."
Subtitled "An Episode in the Life of an Artist," the "Symphonie Fantastique" tells, in dramatic and musically explicit terms, the story of a "young vibrant musician" who becomes sexually obsessed with an "ideal" woman. He dreams of her in the first movement; unsuccessfully pursues her at a ball in the second; and flees to the country to escape his longing in the third. In the fourth movement "March of the Scaffold" (often performed by itself) he overdoses on opium (the LSD of the early 19th century) and dreams he is being beheaded for her murder. The work ends with the hallucinatory "Dreams of a Witches' Sabbath," in which the protagonist envisions himself at an infernal dance, presided over by the object of his affection, now transformed into a demon.
Even after the premiere of the "Symphonie Fantastique" Berlioz continued to pursue Smithson, going to far as to threaten to kill himself with an opium overdose if she didn't marry him. In 1833, after seeing a performance of "Lélio" (Berlioz's rarely-performed sequel to the "Symphonie Fantastique"), she finally agreed, but they did not live happily ever after. The marriage fell apart after a decade and both Smithson's health and fortunes went into decline. Some great music emerged from the wreckage, but I doubt that was any comfort to Ms. Smithson.
The Essentials: Music Director Designate Stéphane Denève conducts the St. Louis Symphony Orchestra and mezzo-soprano Rinat Shaham Friday and Saturday at 8 pm and Sunday at 3 pm, May 10-12. Performances take place at Powell Hall in Grand Center.
Related Articles