Classical
Classical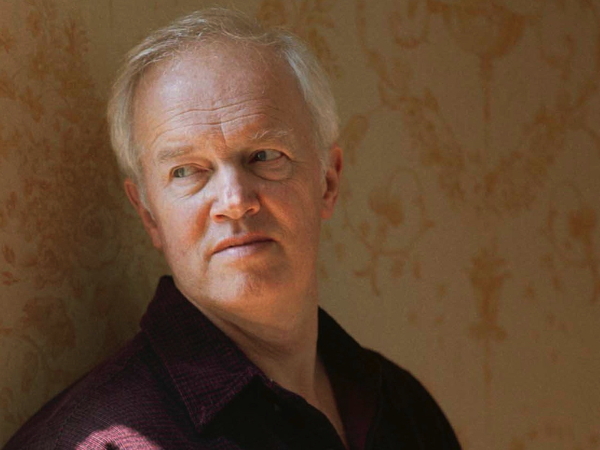 Symphony Preview: Insecurity complex
By Chuck Lavazzi
This weekend (Friday and Saturday, October 4 and 5) the noted Dutch conductor Edo de Waart leads the St. Louis Symphony Orchestra (SLSO) in Rachmaninoff's Piano Concerto No. 3 and Elgar's Symphony No. 1. They're big works by composers who were, at various points in their lives, beset by crippling writer's block.
Rachmaninoff in 1900
en.wikipedia.org
Probably the most famous case is that of Rachmaninoff. When his Symphony No. 1 had its St. Petersburg premiere in 1897, the twenty something composer seemed destined for greatness. His Piano Concerto No. 1, his opera "Aleko," and numerous other works had met with great success. The performance, alas, was a disaster that plunged the composer into a depression so deep that it took months of hypnotherapy to release his composer's block.
I went into the gory details in an earlier symphony preview article so I won't repeat them here, but suffice it to say that by the time Rachmaninoff got around to writing his "Piano Concerto No. 3 in D minor," Op. 30, in 1909, he had his mojo fully working. The work was a hit, but so difficult to perform that for many years the composer himself was its only advocate.
It wasn't until the great Vladimir Horowitz recorded it in 1930 and began to actively promote it that it started to rise in popularity. These days it's so much a part of the standard repertoire that two of the finalists in the 2013 Van Cliburn International Piano Competition,Fei-Fei Dong and Sean Chen, picked it for their final-round concerts.
This week's soloist, Joyce Yang (herself a silver medalist in the 2005 Cliburn Competition), is no stranger to the concerto, having garnered rave reviews for previous performances. "She played with a polished, pearly evenness that was remarkable for its ease up and down the keyboard," wrote Charles Pasles in the Los Angeles Times. That bodes well.
Interesting local note: Horowitz gave the Rach 3 its St. Louis premiere on January 27, 1928. The pianist had arrived in the USA just two weeks previously and had already created a sensation with the New York Philharmonic under Sir Thomas Beecham. Post-Dispatch music critic Thomas B. Sherman loved Horowitz ("a powerful tone and a sparkling and expertly controlled technique") but hated the concerto, calling it "as dull a thing as the noted Muscovite expatriate has ever done". History has rather overruled him that one.
Like Rachmaninoff, Edward Elgar had his share of insecurities, many of them stemming from his humble origins in rural Worcester as well as from the fact that, unlike Rachmaninoff, he was largely self-taught as a composer, without the usual conservatory training. As Calvin Dotsey writes in notes for the Houston Symphony, the composer "struggled in obscurity for many years before finding fame in 1899 with his 'Enigma Variations,' a musical tribute to his wife and the close friends that had believed in him. Even after he had become a national figure and received a knighthood, money continued to be scarce for years to come, and Elgar suffered from periods of self-doubt and composer's block."
Edward Elgar, circa 1900
en.wikipedia.org
Too, many 19th century composers felt intimidated by the long shadow cast by Beethoven, so they didn't even attempt to write symphonies until they felt very sure of their craft. Brahms, for one, didn't feel confident enough to write a symphony until he was 43, and Elgar didn't finish his until he was 51.
Elgar's situation was further complicated, as Mr. Dotsey points out, because of the way Britain's musical landscape at the time was largely under foreign occupation:
In addition to the "giants" behind him, Elgar faced pressure as the first British composer of orchestral music to ever win widespread international acclaim. Despite Britain's poets, novelists, painters, scientists, playwrights and sprawling empire, for nearly two centuries British musical life had been dominated by foreigners: Handel and J. C. Bach took up residence in London, and Haydn, Mendelssohn and Dvorák had all made significant visits (a young Elgar actually played violin in an orchestra conducted by Dvorák at a choral festival in 1884). The reception of Elgar's First Symphony reflected not merely on himself, but on his nation, which had long been mocked by Germans as "das Land ohne Musik" ("the land without music").
Happily, the December 3, 1908, premiere of Elgar's first symphony was a massive hit. As recounted in Meirion Hughes's "The English Musical Renaissance and the Press 1850-1914: Watchmen of Music," The Daily Telegraph called it "a masterwork to our national musical literature." The Morning Post dubbed it "a work of the future [that] will stand as a legacy for coming generations."
Better yet, it was a hit with the public. "The symphony was an immediate success," notes the elgar.com web site, "with Elgar being recalled to the platform several times both during and after the symphony's first performance and the first London performance four days later. The symphony received around 100 performances during its first year and remains a standard of the classical repertoire, still performed regularly today." That said, the work isn't heard all that often here in the USA, so this weekend is a rare chance to experience it.
Mr. Dotsey has an excellent description of what you can expect to hear in Elgar's Symphony No. 1 in the program notes I cited earlier, as does Paul Horsley in program notes for the Kennedy Center. So I'll just add that, like most of Elgar's music, the symphony strongly reflects the inner life of the man who composed it. As David Cox writes in his chapter on Elgar in "The Symphony" (Penguin Books, 1967, edited by Robert Simpson):
Elgar's personality presented many contrasts, which are reflected in his music. Exuberance and joyous acceptance were offset by nightmarish self-doubt. Crude patriotic feelings contrast with the sensitive, poetic, near-mystic side of him... Now emotional, generous, warm-hearted; now withdrawn, irritable, discontented. At times aggressive and abrupt, hiding a shy, extremely sensitive nature.
Personally, I can hear many of those facets of his persona in this piece. There's quiet British confidence in the opening theme of the first movement, but it quickly gives way to an agitated sense of drama. The second movement scherzo is bustling and a bit anxious, and its middle section is a positively bellicose march. The Adagio third movement is surely "generous" and "warm-hearted," conjuring up images of a quiet English country fireside, and the dramatic final movement concludes with a powerful, confident restatement of the opening theme of the first movement that Elgar said expressed his "massive hope for the future."
Thank God he never lived to see Boris Johnson and Brexit.
The essentials: Edo de Waart conducts The St. Louis Symphony Orchestra along with pianist Joyce Yang in Rachmaninoff's Piano Concerto No. 3 and Elgar's Symphony No. 1 on Friday at 10:30 am and Saturday at 8 pm, October 4 and 5. Performances take place at Powell Symphony Hall in Grand Center.
Related Articles