Classical
Classical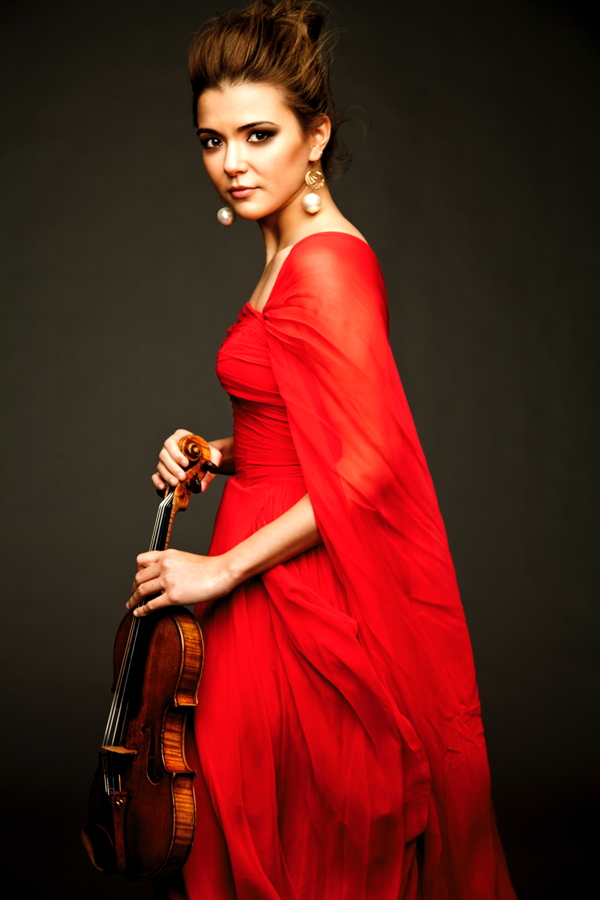 Symphony Preview: Twilight time
By Chuck Lavazzi
This weekend (October 18-20) Stéphane Denève returns to conduct the St. Louis Symphony Orchestra (SLSO) in an early 20th century program that moves from light to darkness (or at least twilight) with a lyrical pause in between.
The light comes first, in the form of a suite from Francis Poulenc's 1923 ballet "Les Biches." Written for the Ballets Russe and choreographed by the Polish dancer Bronislava Nijinska, it's an immediately appealing piece. Its fusion of classical and then-contemporary pop influences can easily be enjoyed without much concern about its original minimalist scenario or cultural references.
Francis Poulenc in 1922
Photo by Joseph Rosmand
That said, all that stuff makes pretty intriguing reading. This week's program notes by Tim Munro provide an excellent summary of the action accompanying each of the six selections of the suite, while the Wikipedia article on the ballet goes into considerable depth about the origins of the music and the contents of the full-length score. That full score consists of nine numbers, including three for mixed chorus with what, according to the University of Ottawa's Christopher Moore, the composer called "beautiful but slightly obscene texts (from the 18th century)".
And if that's not enough, conductor/scholar Leon Botstein has a fascinating article on the ballet's connections to the Surrealist movement in a program note for his 1992 performance of the suite with the American Symphony Orchestra at Carnegie Hall.
Even the title requires some footnotes. According to Poulenc's biographer Carl Schmidt (in "Entrancing Muse: A Documented Biography of Francis Poulenc") the composer acknowledged that biche, with its multiple possible meanings, is not really translatable into any other language. Wordreference, for example, will tell you it means "doe" ("a deer, a female deer...") as well as "darling" or "honey." Wikipedia adds that "it was also used as a slang term for a coquettish woman." Moore, in an article for the "Musical Quarterly," takes it a step farther, noting that "the word biches is itself pregnant with double entendre, referring most obviously to does, but also, in the underworld of Parisian slang, to a woman (or ironically, a man) of deviant sexual proclivities."
That synchs up with Mr. Munro's suggestion that the subtext of "Les Biches" includes veiled references the composer's sexual identity. "As a gay man in post-World War I France," he writes, "he masked the truth of his sexuality. A work like 'Les biches' allowed him to hint at topics and relationships otherwise taboo in polite society: the game of sexual courtship, gender fluidity, same-sex partnerships."
If that looks like a lot of heavy baggage for around 20 minutes of consistently beguiling music (or if your eyes just started to glaze over a couple paragraphs ago), here's a far more pithy summary by Maestro Denève from this week's program notes:
"Les biches" has something to do with Mozart. There is a saying: "Humor is the politeness of despair." In Mozart, you have music in a major key, which appears very light, but there is such sadness and melancholy behind it. Poulenc has this elegance--he was a dandy who would never complain--but you get hints of an internal despair. I programmed it to show that depth and lightness can go together.
Prokofiev in New York, 1918
Photo by Bain News Service
Up next is Prokofiev's Violin Concerto No. 1 in D major, op. 19, composed in 1917 but, because of the Russian revolution, not actually performed until 1923 when Serge Koussevitzky conducted the premiere in Paris. It wasn't particularly well received, partly because it's overall lyricism seemed tame compared to the kind of sarcastic and savage music for which the composer was known at the time.
I have quite a bit more to say about the Prokofiev concerto, but since I already said it in a preview article back in 2016, there's no need to plagiarize myself here. I merely note that its lyrical qualities don't make it any easier to play, so our soloist this weekend, Karen Gomyo, has her work cut out for her.
Fortunately, Ms. Gomyo is no stranger to Powell Hall, and has impressed the hell out of me every time I have seen her here. This past April, for example, I called her Tchaikovsky violin concerto "technically pristine and warmly expressive." I look forward to seeing what she does with this very different music.
This weekend's concerts conclude with Rachmaninoff's "Symphonic Dances," a work I have found oddly compelling since I first heard it on a 1961 LP recording by the Philadelphia Orchestra under Eugene Ormandy, who conducted the work's first performance in 1941. I was immediately struck by the "late night" feel of the piece--and not just because of the chimes in the last movement. It was only later that I learned that Rachmaninoff had, in fact, originally titled the three sections "Noon," "Twilight," and "Midnight." The composer dropped the titles, preferring the let the music speak for itself, and it does so eloquently.
The work is filled with evidence of Rachmaninoff's genius as an orchestrator, with elaborate and complex string writing, inventive use of brasses and winds (including a short but poignant solo for alto sax), and an effective but never overwhelming use of the large percussion battery. This is dramatic music that is nevertheless steeped in autumnal melancholy--very appropriate now that fall seems to have finally arrived here.
The "Symphonic Dances" is the composer's last completed work (he died two years after its premiere), and there's a sense throughout of a life approaching its conclusion. "'Symphonic Dances'" writes Maestro Denève in this week's program notes, "is redeeming--it's a piece of hope. The ending is an Alleluia, a triumph over death. It was his last work, and maybe, because he composed this piece, he felt he could die."
The Essentials: Stéphane Denève conducts The St. Louis Symphony Orchestra along with violin soloist Karen Gomyo in Prokofiev's Violin Concerto No. 1, a suite fro Poulenc's ballet "Les Biches," and Rachmaninoff's "Symphonic Dances." Performances are Friday and Saturday at 8 pm, and Sunday at 3 pm October 18-20. Performances take place at Powell Symphony Hall in Grand Center.
Related Articles