Classical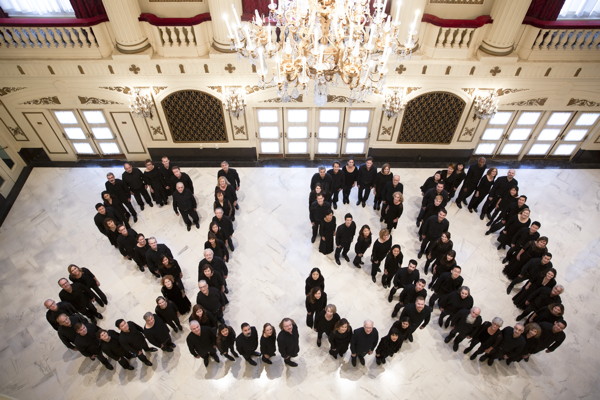 The Voice of America: the SLSOs ongoing "Songs of America" project celebrates diversity
Written by

Chuck Lavazzi
Like so many other performing arts organizations, the St. Louis Symphony Orchestra (SLSO) has been obliged to increase its online presence to keep its work visible during the pandemic. One of the most impressive products of that presence of is the "Songs of America" project.
"Songs of America" is a periodically updated YouTube playlist which, when I first watched it in mid-July, consisted of six remarkable performances that, according to SLSO press materials, "celebrate the breadth of voices in American music, framed against a backdrop of St. Louis landmarks."
Back then, I wrote that that description was completely on target. I called it a tremendous collection of stellar performances of American tunes by SLSO musicians and area singers.
Two new additions to "Songs of America" in August have done nothing to change that assessment.
On August 8th, the SLSO added a cheerfully upbeat small-band arrangement of Charles A. Zimmerman's "Anchors Aweigh," the official song of the U. S. Navy. Created to celebrate the commission of the brand new USS St. Louis, the video intercuts shots of the ten SLSO musicians performing at Powell Hall with video of the new ship's crew at local landmarks like the Soldiers Memorial, The Muny, and Busch Stadium. It manages to be inspiringly patriotic without descending into jingoism, which is a welcome relief these days.
On August 28th, the SLSO honored the anniversary of Dr. Martin Luther King's famous March on Washington in 1963 with an arrangement by SLSO viola player Michael Casimir of the spiritual "Deep River" for two violas and piano. The performance—by Mr. Casimir and Andrew Francis with Peter Henderson on piano—is a sensitive and moving one. The accompanying video combines archival footage from 1963 with contemporary scenes of Black Lives Matter marches. Both the old and new footage show Americans of every ethnicity united in a common cause. It's inspiring (if sobering) stuff.
In all of the "Songs of America" performances, the musicians are clearly working at a safe distance from each other, and those who aren't playing wind instruments or singing are masked. Kudos to the SLSO for setting such a good example.
The St. Louis Symphony Orchestra's ongoing "Songs of America" project is available at the orchestra's YouTube channel, along with a choice assortment of other music videos, interviews, and behind-the-scenes features. For information on this and other online offering, visit the SLSO Stories site.
Related Articles