Classical
Classical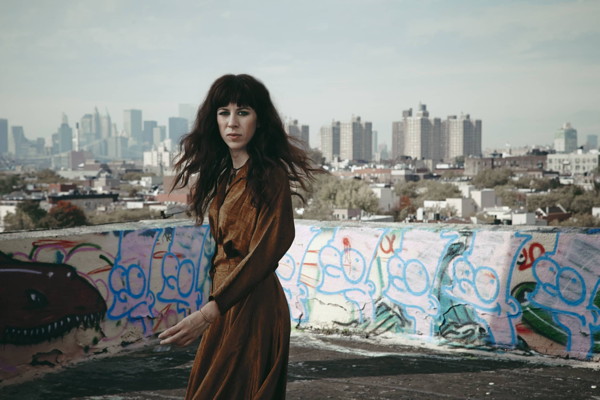 Symphony Preview: Star Chamber, Part 1
By Chuck Lavazzi
Last week the St. Louis Symphony Orchestra (SLSO) announced more live concerts at Powell Hall as part of its fall season. It all starts on Wednesday, October 28, with the first of six chamber music concerts. Each concert will be offered twice in rotating repertory through November 8.  In a nod to Hallowe'en, there's also  a movie screening of the horror comedy "Beetlejuice" on Friday, November 6. Unlike other SLSO movie events, though, this time the music will be on the soundtrack rather than on the Powell Hall stage.
I'm going to assume you're all familiar with Tim Burton's 1988 comedy starring Michael Keaton, Alec Baldwin and Geena Davis. If not, Wikipedia will be happy to give you the lowdown, along with litte-known details like the proposed sequel that never happened, the animated TV series, and the stage musical version that played Broadway for about a month back in 2016 and then disappeared.
So lets talk about the music instead. This is the first of three articles on the series since there's far too much music to cram into just one.
Shelley Washington
Photo by Peter Yankowsky
Wednesday, October 28 at 7:30 pm and Friday, November 6, at 11:00 am brings us a sextet of SLSO string players performing the local premiere of Shelley Washington's 2016 "Middleground" for string quartet and Tchaikovsky's 1890 "Souvenir de Florence" for sextet. Both works are essentially musical evocations of a specific time and place, although the details could hardly be more different.
Born in 1991 in Kansas City, MO, Ms. Washington says she likes to write "music with a big palette that draws elements from jazz, rock, American folk and other musical spaces, new and old." The American folk influence is unmistakable in "Middleground," which Ms. Washington (quoted in Tim Munro's program notes) describes as "The Heartland. The prairie, the grasslands, Konza, Flint Hills, Manhattan, Emporia, Salina. Where we gathered." To my ears, though, this music evokes influences from much farther east—specifically the fiddle tunes of Appalachia and, by extension, of the British isles. Listen to those highly danceable opening measures in this recording by the Jasper String Quartet and the "high lonesome sound" that echoes through the middle section and see if you agree.
Tchaikovsky's tuneful string sextet was inspired, as its title implies, by a trip to Florence, Italy in 1890, although the composer had been tinkering with the idea of a sextet since 1887. It is, in any case, a little over a half hour of the melodic gorgeousness that a body expects from Tchaikovsky, including a rapturous Adagio second movement and a lively Allegro vivace finale. It all sounds more Russian than Italian, but that hardly matters, does it? Listen to this performance by Janine Jansen and Friends to see what I mean.
Performers for these concerts are violinists Kristin Ahlstrom and Ann Fink, violists Shannon Williams and Michael Casimir, and cellists Melissa Brooks and Bjorn Ranheim.
Thursday, October 29 and Saturday, November 7 at 7:30 pm it's a program of "Night Music" consisting of the sextet that opens Richard Strauss's 1942 opera "Capriccio," the "Vespers for Violin" by Missy Mazzoli from 2014, and Arnold Schoenberg's remarkable "Verklärte Nacht" ("Transfigured Night"), op. 4, first performed in 1902. Musically, it's a chronological progression from Strauss's warmly romantic afternoon to Mazzoli's eerie, electronically enhanced twilight, to Schoenberg's troubled but ultimately life-affirming moonlit night.
In the context of Strauss's opera, the sextet is the work of the Flamand, a composer vying with the poet Olivier for the affections of The Countess. The opera opens with the two suitors listening to a performance of the piece, after which the opera proper begins. It's short (around 12 minutes), romantic, and richly contrapuntal, much like Strauss's "Metamorphosen" from the SLSO's October 22-24 concerts, although without the funereal feeling. Listen to this performance by members of the Vancouver Recital Society with a synchronized display of the score to get a feel for the rich texture of the piece.
Ms. Mazzoli's short (five minutes) piece is contrapuntal as well, but in this case the counterpoint combines echoes of the solo violin line and electronic sounds stored on a computer. The piece has an odd otherworldly quality that calls up images of ancient cloisters and ghostly choirs. Originally performed by Monica Germino (violin) and Frank van der Weij (sound) on October 11, 2014 at the Grand Theatre, Groningen, The Netherlands as part of the Sounds of Music Festival, "Vespers" is well-represented on line, with perhaps the most interesting performance being one Jennifer Koh did for NYC classical station WQXR with the composer herself controlling the Apple laptop and mixer.
Schoenberg's painting
Der Rote Blick (Red Gaze)
1910; en.wikipedia.org
Schoenberg wrote "Verklärte Nacht" in 1899 when the composer was a struggling (and starving) artist still trying to find his own musical voice and deeply in love with Mathilde von Zemlinsky (the sister of his teacher Alexander von Zemlinsky), who would eventually become the composer's wife. Maybe that's one reason he was so taken with Richard Dehmel's 1896 poem of the same title.
Originally published as part of the collection "Weib und Welt" ("Woman and World"), the poem aroused considerable ire among religious and cultural conservatives because of its subject matter, as described in the Encyclopedia Britannica:
The poem's essence concerns acceptance and understanding. A couple is walking in the night. They are in love, but the woman is pregnant with the child of another man, not her present lover. She fears that her lover will condemn her and abandon her, yet the beauty of the evening and the intensity of their love overcome their difficulties. "Oh look," the man exclaims, "how the universe glitters!" and their lives are transfigured by the night.
Schoenberg's music follows the poem's narrative with five sections that match each of the poem's five stanzas. But it does so in one unbroken outpouring of music which, as Tim Munro writes in the program notes, can make it "a challenging listen." Fortunately there are plenty of performances available on line, including one from 1955 by the Hollywood String Quartet (a group founded by Felix Slatkin, father of former SLSO Music Director Leonard Slatkin). That one includes a synchronized display of the score, which is always helpful. For more up-to-date sound, try the Quatour Ebène video recorded at the 2014 Wissembourg Festival.
Performers for these concerts are violinists Erin Schreiber, Hannah Ji, and Shawn Weil, violists Beth Guterman Chu and Leonid Plashinov-Johnson, and cellists Melissa Brooks and Bjorn Ranheim.
Audience size for all these concerts will be limited to 150 for each performance and tickets can only be purchased by calling the SLSO box office at 314-534-1700. Only two tickets can be purchased per household. Information on the SLSOs COVID-19 safety protocols is available at the orchestra's web site.
Related Articles