Classical
Classical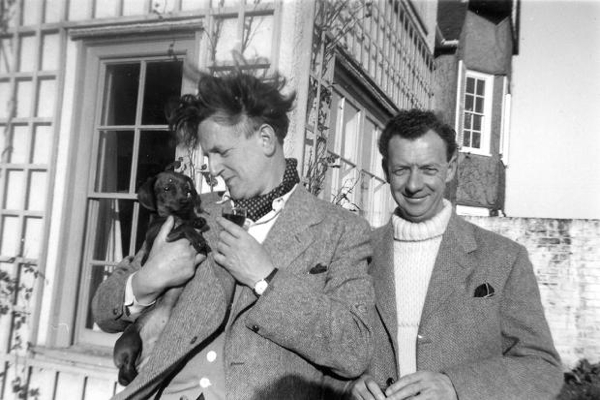 Symphony Preview: Theme and variations squared
By Chuck Lavazzi
St. Louis Symphony Orchestra (SLSO) Conductor Laureate Leonard Slatkin has been a favorite of local audiences since his tenure as Music Director from 1979 to 1996. The orchestra's international profile increased substantially during his years here and has remained high ever since. Now that he and his wife, composer Cindy McTee, have settled permanently in Clayton, he has once again become a fixture in the local music scene and hosts a nationally syndicated radio program, "The Slatkin Shuffle.".
This weekend (April 23-25), Mr. Slatkin returns to conduct the orchestra he has called "his family" in a program dominated by the popular musical form theme and variations, in which a simple theme becomes the basis for increasingly elaborate changes and transformations. It's an ancient approach to composition, dating back to at least the 14th century. It has sprouted variations of its own, such as the passacaglia and chaconne, which served as the foundations for some massive works of musical architecture in the hands of composers such as Bach and Biber.
This weekend's concerts open with one of the less famous examples of the form, the "Variations on a Theme of Frank Bridge," op. 10 for string orchestra by Benjamin Britten. Written with astonishing speed in 1937 (three months, end to end) on a commission by conductor and practicing physician Boyd Neel for the orchestra that bore his name, the "Variations" are a tribute to Britten's teacher, the British composer Frank Bridge (1879-1941).
Bridge was an early champion of Britten's music, while Britten, for his part, greatly respected and admired the older man, both as a composer and mentor. Based on a pair of themes from the second of Bridge's "Three Idylls," Op. 6 from 1906, the work's ten variations are each intended as a representation of what Britten saw as aspects of Bridge's personality (as described in Tim Munro's program notes). A few are also witty parodies of the styles of earlier composers, such as the "Aria Italiana" (variation 4) with its echoes of Rossini.
"Britten's variations," writes Kai Christiansen, "are a multi-layered tour de force that entice one to seek out not only more Britten, but music of the worthy Frank Bridge as well." If you want to make their acquaintance in advance, let me direct you to a rather striking performance by the Royal Philharmonic under Sir Charles Groves on YouTube. You will, however, want to mute the annoying commercials.
Next, Assistant Concertmaster Erin Schreiber is the soloist in Maurice Ravel's 1924 high-wire act "Tzigane."  The title is French for "gypsy," and while this fiercely difficult piece for violin and orchestra doesn't use any actual Hungarian folk tunes, it certainly conjures up the feel of that kind of music. The slow, smoldering romanticism of the opening eventually gives way to a wildly energetic finale that will test the skill of the best violinists.
Ravel was inspired to write the work after hearing the Hungarian-born violinist Jelly d'Arányi in a private performance of Ravel's Sonata for Violin and Cello. Although she was a classically trained performer, Ravel asked her to play some "gypsy" music. She responded with what William E. Runyan calls "a dazzling informal improvisation in the Gypsy style," and Ravel was hooked.
The virtuosity continues in the final work, the "Variaciones concertantes," op. 23 by the Argentine composer Alberto Ginastera. It takes the conventional theme and variations form and combines it with a concept that emerged mainly in the 20th century, the "concerto for orchestra"—a work in which each section of the ensemble gets an opportunity to take the spotlight. Bartok's "Concerto for Orchestra" is probably the most famous example. Benjamin Britten's most famous set of variations, the "Young Person's Guide to the Orchestra," is another.
Alberto Ginastera
en.wikipedia.org
Ginastera adds a bit of whimsy by giving each variation a descriptive title: "Variazione giocosa per Flauto" ("Playful variation for flute"), "Variazione drammatica per Viola" ("Dramatic variation for viola"), "Variazione in modo di Moto perpetua per Violino" ("Variation in perpetual motion style for violin"), and so on. "These variations have a subjective Argentine character," writes the composer in his notes for the Boosey and Hawkes edition of the score. "Instead of using folkloristic material, I try to achieve an Argentine atmosphere through the employment of my own thematic and rhythmic elements... All the instruments of the orchestra are treated soloistically. Some variations belong to the decorative, ornamental, or elaborative type; others are written in the contemporary manner of metamorphosis, which consists of taking elements of the main theme and evolving from it new material." Should be a good workout for our "orchestra of virtuosos."
The last time the SLSO performed the "Variaciones concertantes" Juanjo Mena was on the podium conducting the large orchestra version with 50 players in the string section. The work was originally written with a smaller ensemble in mind, though, and that's how we'll hear it this weekend, with a string section about half the size of the one used seven years ago.
The Essentials: Leonard Slatkin conducts the St. Louis Symphony Orchestra in Britten's "Variations on a Theme of Frank Bridge," Ravel's "Tzigane," and Ginastera's "Variaciones concertantes." Only 300 tickets will be sold for each performance and strict health protocols will be in place. For more information, visit the SLSO web site.
Related Articles