Classical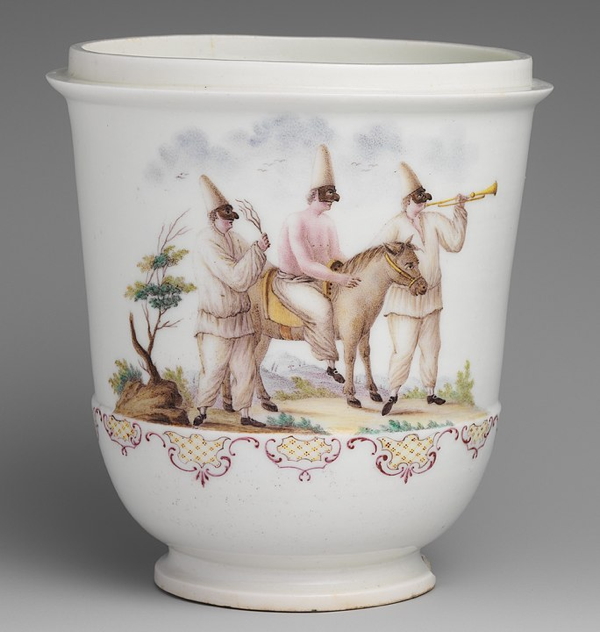 Symphony Preview: Try a little tenderness
Written by

Chuck Lavazzi
"After the horrors of the First World War and the 1918 flu pandemic, composers reached into the music of the past. It may have been an escape from reality—a way to make things brighter, more hopeful." So notes St. Louis Symphony Orchestra (SLSO) Music Director Stéphane Denève in the program notes for the concerts he will conduct this coming weekend (May 7-9).
In fact, only one of the works on the program, the suite from Stravinsky's 1920 ballet "Pulcinella," actually dates from that period. Still, given our current pandemic and violent political upheavals, a program that Maestro Denève describes as "a breath of fresh, youthful air" seems more than appropriate.
Michi Wiancko
Photo credit: Anja Schütz
That program begins with settings of Czech poet Adolf Heyduk's "Songs My Mother Taught Me" by Antonín Dvořák and Charles Ives, as arranged by contemporary American violinist/composer Michi Wiancko. The unabashedly sentimental Dvořák version is the fourth of his "Seven Gypsy Songs" from 1880. It will be familiar to all, I expect, either in the original version for voice and piano or in one of its many instrumental solo arrangements. Ms. Wiancko's transcription is for clarinet and strings, with SLSO Principal Clarinet Scott Andrews as soloist.
The setting by American iconoclast Charles Ives, on the other hand, is likely to be a new experience. It certainly was for me when I dug up a recording with a synchronized display of the score on YouTube by mezzo Mary Phillips and pianist J.J. Penna. Surprisingly sweet and sentimental, it carries a dedication to the composer's mother, about whom we know very little. The Wiancko arrangement is for flute and strings, with Associate Principal Flute Andrea Kaplan in the solo spot.
Up next is a work often regarded as "kid stuff," and not without justification: Prokofiev's "Peter and the Wolf." Composed in 1936 on a commission from Natalia Satz, director of the Moscow Children's Musical Theater, this tale (with a text by Prokofiev) of the stalwart Peter's mostly successful attempt to protect his animal friends from the nefarious wolf has proven to be wildly. popular world-wide.
Like many others d'un certain âge (sounds classier than "old"), I first encountered the work as a child, in the 1946 animated version by Walt Disney with the gravel-voiced Sterling Holloway as the narrator. It adds a lot of extra narration and visual slapstick while still retaining essence of the composer's original scenario. And it was, in any case, produced in accordance with a contract between Prokofiev and the Disney organization.
"Peter and the Wolf" has been popular with the symphony lately. The most recent performance, for example, was this past February with former Resident Conductor Gemma New. In 2009 the SLSO performed a semi-staged production with then-Resident Conductor Ward Stare at the podium and several local actors (including yours truly) playing the narrator, Peter, the wolf, and Peter's animal friends. This time around all the narration will be handled by St. Louis-based actor, teacher, and singer/songwriter Alicia Revé Like, whose performance credits locally include appearances with the Black Rep, The Repertory Theatre, Mustard Seed, and Fly North Productions.
The suite Stravinsky prepared in 1922 from the score for his 1920 ballet "Pulcinella" puts the cap on the concerts. Or maybe that should read "cap and bells," since the titular character was an obstreperous clown from seventeenth-century Neapolitan commedia dell'arte. Commissioned by Sergei Diaghilev, for whose Ballets Russes Stravinsky had composed his previous hits "The Firebird" and "Le Sacre du Printemps," "Pulcinella" was a major departure from the composer and marked his embrace of the style that would later by called Neoclassical, with its emphasis on smaller orchestras and the emotional restraint of "absolute" as opposed to "program" music.
Stravinsky's Neoclassicism would take a more serious turn over the coming years, but in "Pulcinella" it mainly takes the form of a collection of sprightly pastiches on tunes by the short-lived (1710-1736) Italian Baroque composer Giovanni Battista Draghi (a.k.a. Giovanni Battista Pergolesi after his birthplace in Pergola). Later research would reveal that many of them were the result of historical misattributions, but since Stravinsky put his own personal stamp on all of them, it probably matters only to scholars these days. Stravinsky's full score consists of 21 numbers, including several songs. The suite you'll hear this weekend includes only eight of those numbers (and none of the songs), but they're all winners.
This is light, transparent, and melodically rich music with plenty of solo bits to highlight the skills of individual players—as you can hear in a joyful 2017 performance by the Tonhalle Orchester Zürich under Alondra de la Parra. As Mr. Denève says in the program notes, Stravinsky "captures the spirit of several 18th century composers and others in Pulcinella. He treats them with such respect, creating such tender and charming music."
Tenderness and charm seem to be in short supply these days. A bit more is always welcome.
The Essentials: Stéphane Denève conducts Prokofiev's "Peter and the Wolf," Stravinsky's "Pulcinella" ballet suite, and settings of Czech poet Adolf Heyduk's "Songs My Mother Taught Me" by Antonín Dvořák and Charles Ives, as arranged by contemporary American violinist/composer Michi Wiancko. Performances are Friday at 11 am, Saturday at 7:30 pm, and Sunday at 3 pm, May 7-9. Only 300 tickets will be sold for each performance, and strict health protocols will be in place. For more information, visit the SLSO web site.
Related Articles