Classical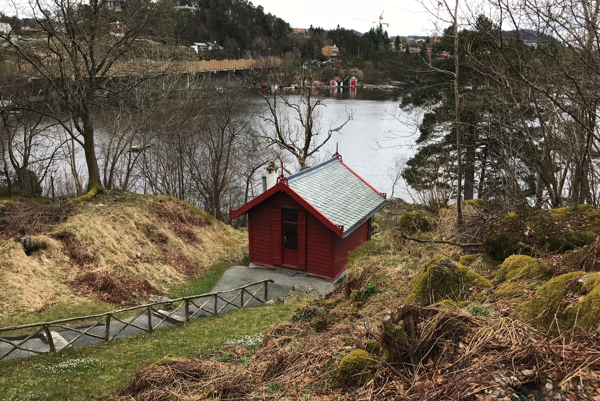 Symphony Preview: Revolution revisited
Written by

Chuck Lavazzi
This weekend (November 12-14) Stéphane Denève conducts the St. Louis Symphony Orchestra (SLSO) in a program that pairs two certified Greatest Hits with a new work inspired by the composer of one of those hits.
[Preview the music with my commercial-free Spotify playlist.]

The new work is "Fate Now Conquers," written just last year by Carlos Simon, the new Composer-in-Residence with the National Symphony Orchestra (NSO). The man who inspired it is Beethoven, whose Symphony No. 5 is the closing work on the program. The concerts will open with Carlos's music but chronologically Beethoven comes first by two centuries. So let's start with him, shall we?
Beethoven in 1803
Painted by Christian Horneman
To say that the Beethoven Fifth is one of the most popular classical works of all time is merely to state the obvious. As conductor Joshua Weilerstein said in a recent episode of his "Sticky Notes" podcast, if you were to walk up to a random person on the street and ask them to name a piece of classical music, the odds are your answer would be "Beethoven's Fifth Symphony."
The Baltimore Symphony Orchestra has some data to back that up. They examined 2014-2015 seasons of 22 American orchestras and the top three most-programmed works were (in descending order) Handel's "Messiah," Mussorgsky's "Pictures at an Exhibition," and (yep) Beethoven's Symphony No. 5.
The symphony's opening movement, in particular, has been heard and parodied so often that it's easy to forget that the symphony's premiere on December 22, 1808, was not a great success. The Fifth was part of a mammoth four-hour program of Beethoven premieres that included the Symphony No. 6 ("Pastoral"), the Piano Concerto No. 4, a couple of movements from the Mass in C, a concert aria ("Ah, perfido"), the Op. 80 "Choral Fantasy," and piano improvisations by the composer himself. Beethoven also conducted and played the solo piano part in the concerto and the Fantasy.
Lengthy concerts weren't necessarily that uncommon back then, but there were more serious issues. The heating had failed at the Theater an der Wein, so the place was freezing cold. And there was competition for musicians. The state-owned Burgtheater was presenting a benefit performance for the Tonkünstler-Societät, a benevolent society for the widows and orphans of musicians. Members of the Society—essentially every professional musician in Vienna—were expected to perform at the benefit or risk paying a fine. That left only the semi-pros and amateurs to perform in Beethoven's Monster Concert.
And to add insult to injury, they only had one day of rehearsal. Things went so badly that at one point the "Choral Fantasy" had to be stopped completely after a performance error. Not auspicious.
In fact, it wasn't until E.T.A. Hoffmann published an enthusiastic review of the newly published score in the Allgemeine musikalische Zeitung a year and a half later that everyone began to sit up and take notice of the Fifth. "Radiant beams shoot through this region's deep night," wrote Hoffmann of the music's dramatic effect,
and we become aware of gigantic shadows which, rocking back and forth, close in on us and destroy everything within us except the pain of endless longing—a longing in which every pleasure that rose up in jubilant tones sinks and succumbs, and only through this pain, which, while consuming but not destroying love, hope, and joy, tries to burst our breasts with full-voiced harmonies of all the passions, we live on and are captivated beholders of the spirits.
More and better-rehearsed performances followed. By the time Hector Berlioz wrote his Critical Study of Beethoven's Nine Symphonies he could state that the Fifth was "without doubt the most famous of the symphonies" and "the first in which Beethoven gave wings to his vast imagination without being guided by or relying on any external source of inspiration." Today the Fifth is famous not just on earth but in outer space as well; a recording of the first movement by the Philadelphia Orchestra was part of the Voyager Golden Record, included on the first two Voyager space probes launched in 1977 and now speeding through deep space.
As a result, it's easy to forget these days that in 1808 the Fifth was a new kind of symphony. It was revolutionary in both its content (Weilerstein suggests it might even include a reference to a French Revolution anthem) and its musical structure. Instead of placing the most weighty movement at the beginning, as earlier composers usually did, Beethoven built the Fifth to build inexorably towards the finale—a practice that would soon become the norm for symphonists. He also used instruments rarely heard in orchestras of the day, such as the contrabassoon; piccolo; and alto, tenor, and bass trombones.
Carlos Simon
The Fifth's heroic and revolutionary spirit can also be heard in Simon's work. As he relates in an interview accompanying the NSO's performance of the piece on YouTube, his inspiration for "Fate Now Conquers" came from one of Beethoven's journal entries from 1815: "But Fate now conquers; I am hers." He never quotes Beethoven directly, but he has acknowledged that he references "the beautifully fluid harmonic structure of the 2nd movement of Beethoven's 7th symphony" (which he describes as one of his favorite symphonies by the composer).
To my ears, though, "Fate Now Conquers" sounds more like a highly concentrated version of the Fifth crammed into less than five minutes. The work is dominated by an obsessive motif in the tympani and low strings that Simon himself describes as "fate knocking." It drops into the background during a more lyrical middle section (where it's briefly confined to a muted trumpet) but soon returns in the triumphant finale. It's invigorating stuff.
Sandwiched in between Simon and Beethoven, we find Edvard Grieg, represented by his Greatest Hit, the Piano Concerto in A minor, op. 16, from 1868. It was his first and only piano concerto. In fact, it was his only completed concerto of any kind. He started (but never finished) a violin concerto and composed his first and only symphony in 1863 at the age of 20.
That's because Grieg was fundamentally a miniaturist. He was at his best in short forms like his justly popular "Lyric Pieces" and other works for the piano. Longer works like his "Symphonic Dances," the "Lyric Suite," and his incidental music for Ibsen's gargantuan drama "Peer Gynt" are, ultimately, little more than a collection of short pieces. It's what he did, and he did it darned well.
It's not surprising, then, that his piano concerto tends to sound a bit episodic. The episodes are all entrancing, though, and the concerto was an instant hit at its 1869 Copenhagen premiere by the Royal Danish Orchestra with Edmund Neupert as soloist. Neupert, to whom the concerto was dedicated, wrote to Grieg (who was unable to attend because of a scheduling conflict) describing the happy event:
The triumph I achieved was tremendous. Even as early as the cadenza in the first movement, the public broke into real storm. The three dangerous critics, [composer Niels] Gade, [pianist/composer Anton] Rubenstein, and [composer Emil] Hartmann, sat in the stalls and applauded with all their might. I am to send you greetings from Rubenstein and say that he is astounded to have heard a composition of such genius. (cited in program notes by Robert C. Bagar and Louis Biancolli for the Philharmonic-Symphony Society of New York)
The interior of Grieg's hut at Troldhaugen
I've always loved Grieg's music, myself, and have a substantial collection of it on CD, LP, and digital downloads. My wife and I even made a pilgrimage to Troldhaugen, the home Grieg had built for his family and where they lived from 1885 until his death in 1907. Located just outside of Bergen, it's now the Grieg Museum, with the composer's home lovingly preserved. That includes the little hut Grieg had built just for composing. With a piano and a window overlooking Lake Nordås, it's easy to see how this idyllic setting inspired the Norwegian master's music. The place was uninhabitable in the depths of winter, of course, but Grieg and his wife spent many happy summers there.
Our soloist this weekend will be Icelandic pianist Víkingur Ólafsson, who has earned praise for his recordings of everything from Bach to Philip Glass. Those include the Greig concerto, which you can see him perform in a 2011 concert recording on YouTube with the Iceland Symphony Orchestra under Vladimir Ashkenazy. His approach to the work might have changed over the intervening decade, but it will at least give you an idea of what to expect when he makes his local debut this weekend.
The Essentials: Stéphane Denève conducts the St. Louis Symphony Orchestra and pianist Víkingur Ólafsson in Grieg's Piano Concerto, Beethoven's Symphony No. 5, and Carlos Simon's "Fate Now Conquers." Performances take place Saturday at 8 pm and Sunday at 3 pm, November 13 and 14, at Powell Symphony Hall in Grand Center. There will also be a special Crafted Happy Hour performance of Beethoven's Fifth on Friday, November 12, at 6:30 pm at the Touhill Performing Arts Center on the UMSL campus.
Related Articles