Classical
Classical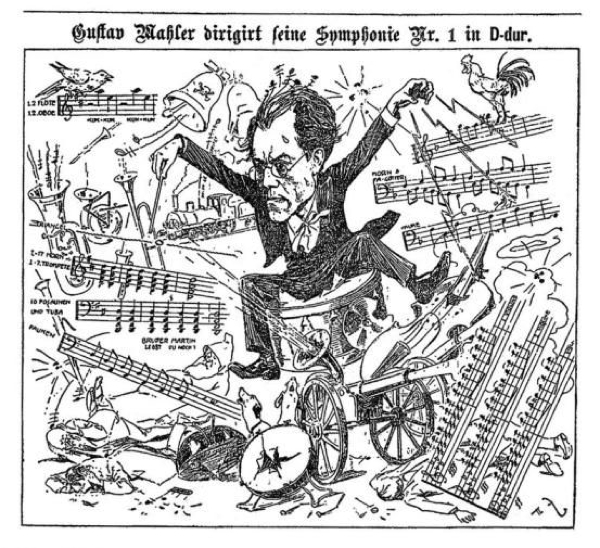 Symphony Preview: Looking out for No. 1
By Chuck Lavazzi
[UPDATE: Per a press release from the SLSO these concerts have been cancelled due to positive COVID-19 diagnoses in the orchestra.]
When I saw that the composer of the opening work on the St. Louis Symphony Orchestra's (SLSO) program this weekend (Friday and Saturday, May 6 and 7) was "Joachim," my first thought was that it was one of the rarely-played pieces by the Hungarian violinist, conductor, composer, and teacher Joseph Joachim (1831-1907). My second thought was that, as it was listed as a world premiere, it was more likely to be by contemporary American vocalist, flutist, and composer Nathalie Joachim.
[Preview the music with my commercial-free Spotify playlist.]
Nathalie Joachim
Sometimes it's good to think twice. Nathalie Joachim's "Family" is not only a world premiere. It's also a commission by the SLSO written for the IN UNISON Chorus, which will perform it this weekend. Indeed, as Tim Munro relates in the program notes, "Family" was inspired by Joachim's conversations with members of the chorus. "The title was clear early in the process," he writes. "Every chorus member used the word 'family' when talking about the chorus…These conversations gave Joachim the text for her new work."
There are, of course, no recordings of this brand-new composition for chorus and orchestra available anywhere. Joachim's work as both performer and composer is available at Spotify and other on-line sources, though, so I have included her irresistible "Suite pou Dantan" in my playlist. It's from her 2019 album "Fanm d'Ayiti," an orchestral version of which will open the SLSO's 2022/2023 season.
So no, Joseph Joachim isn't represented this weekend as a composer. But the first half of the concert will close with a work on which he acted as a consultant: Max Bruch's Violin Concerto No. 1. It's Bruch's most popular work, but the 26-year-old composer found writing it a daunting task when he began work on it in 1864. A first draft was performed exactly once in 1866 but Bruch was unhappy with the results. He immediately withdrew the work and sent a copy of the manuscript to Joseph Joachim with a request for some feedback.
He got a detailed list of suggestions, some of which he implemented. After soliciting additional input from his conductor friend Hermann Levi and the composer and violinist Ferdinand David, Bruch finally felt confident enough to have a final version published. It got its premiere on January 7, 1868, with Joachim as the soloist. The violinist would later describe the concerto as "the richest, the most seductive" of what he regarded as the four great German violin concertos. The other three were by Beethoven, Brahms, and Mendelssohn, which put Bruch in pretty good company.
That's the good news. The bad news is that Bruch didn't make a dime from it. For all his strengths as a composer, Bruch was apparently not a savvy businessman, and he sold all the rights to the concerto to his publisher N. Simrock for a pittance. He wrote many other worthy pieces (I've always been fond of his 1880 "Scottish Fantasy" myself), but none of them matched the phenomenal popularity of this first concerto.
You'll understand why when you hear it. Bruch was a bit of a musical conservative, affiliated with Brahms and the German Romantic tradition rather than with Liszt, Wagner, and the whole "New Music" crowd, who held Brahms and company in such contempt. That means he wasn't afraid to write beautiful melodies or to play the virtuoso card. The concerto is a warm, heartfelt, and utterly irresistible work that marries technical flash with genuine emotion. The Adagio second movement, in particular, is a piece of almost heartbreaking beauty.
The program closes in a spectacular fashion with the Symphony No. 1 by Gustav Mahler. Clocking in at just under an hour, the First is probably the most economical of Mahler's symphonies. It is, to paraphrase Anna Russell, a kind of Mahler vitamin pill, combining all the composer's characteristic gestures in one compact work.
It's all here: the vivid invocation of the natural world, the heaven-storming despair, the macabre humor, the jocular impressions of village bands and sounds that would later be labeled "klezmer", and of course, a wildly triumphant finale with a full complement of brass—including an expanded horn section—standing and gloriously blazing away. The subtitle "Titan" that's often applied to this work may have originally referred to a novel of the same title by Jean-Paul Richter, but I think it's simply an apt description of this music. Its impact is Titanic in every sense of the word.
It's also an appropriate choice for a springtime concert. Its hushed, expectant opening, its birdcalls, and what Chicago Symphony Orchestra program annotator Phillip Huscher calls "the gentle hum of the universe, tuned to A-natural and scattered over seven octaves"—all these things bring to mind a world emerging from darkness into light. Persephone is on leave from the Underworld and it's time to get the short-sleeved shirts out of the spare closet. At a time when geopolitical darkness seems to be closing in on us, Mahler's symphony offers some rays of light.
The Essentials: Stéphane Denève conducts the orchestra and Kevin McBeth's IN UNISON Chorus in the world premiere of Nathalie Joachim's "Family." Also on the program: Bruch's Violin Concerto No. 1 (with soloist Akiko Suwanai) and Mahler's Symphony No. 1. Performances of this final concert of the season are Friday at 7:30 pm and Saturday at 8 pm, May 6 and 7. The Saturday concert will be broadcast live, as usual, on St. Louis Public Radio and Classic 107.3.
Related Articles