Classical
Classical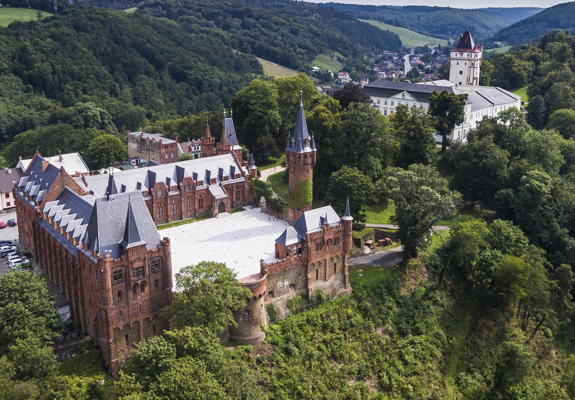 Symphony Preview: A light in the darkness (over at the Lichnowsky Place)
By
Now that we have set our clocks back and the shades of night, to paraphrase Longfellow a bit, are falling faster, the St. Louis Symphony Orchestra is getting into the spirit with concerts in which musical darkness is predominant—at least until after intermission.
[Preview the music with the SLSO's commercial-free Spotify playlist.]
Let me explain.
This Friday at 10:30 am and Saturday at 8 pm, November 11 and 12, conductor John Storgårds and violinist Leila Josefowicz perform the tone poem "Night Ride and Sunrise" by Jean Sibelius (1865-1957), the US premiere of the 2016 Violin Concerto by British composer Helen Grime (b. 1981), and the Symphony No. 4, Op. 60, by Beethoven (1770-1827). All three begin in darkness, but only the second effectively stays there.
Sibelius in 1913
By fi:Daniel Nyblin (1856–1923) -
What We Hear in Music, Anne S. Faulkner,
Victor Talking Machine Co., 1913.,
Public Domain, 
Sibelius composed "Night Ride and Sunrise" in 1908, at a time of stress and personal crisis. His family was expanding—his daughter Margareta had just been born—but his finances were shrinking. He was up to his eyeballs in debt and was failing to meet his composing commitments to his new German publisher Robert Lienau. He had promised four new works per year between 1905 and 1909, but by 1908 had delivered only a handful.
Worse yet, he had developed a throat tumor that required multiple operations. Fearing cancer as a result of his years of smoking and heavy drinking, his doctors had advised him to abstain from both. "Sibelius," write Fabian Dahlström and James Hepokoski in Grove Music Online, "was haunted by the shadow of death, and much in his music and thought at this time turned towards the darker and the more introspective."
Certainly the first half of "Night Ride and Sunrise" evokes a wintry nocturnal journey with a repeated "galloping" motif that builds in intensity, gradually morphing into a rising and falling woodwind theme that suggests a bleak, windswept landscape. Slowly the mood changes and eventually rising themes in the brasses and strings suggest the rising sun. It's a cold Finnish sun, to be sure, but it's a source of light nevertheless.
Surprisingly, "Night Ride and Sunrise" is getting its first-ever performances by the SLSO this weekend.
Sibelius's reliance on the repetition of a small number of short melodic phrases as building blocks for his musical structures led Dahlström and Hepokoski to refer to this and other works from the period as "proto-minimalist…breaking more decisively away from the sonata principle through multiple, cumulative rotations." It even has the kind of strong rhythmic pulse that characterizes 20th century minimalists like John Adams and Philip Glass, although to a less obsessive degree.
"Proto-minimalist" is also not a bad description of Grime's concerto, the American premiere of which is up next.
Helen Grime
Photo courtesy of the SLSO
Running around 22 minutes, the 2016 Violin Concerto is essentially built on a series of elaborations and expansions on the brief triplet theme first heard at the very beginning in the upper registers of the violin and orchestra and frequently punctuated by syncopated whacks from the bass drum. Although played as one continuous movement, the work is divided up into three separate sections (clearly marked in the score) with, to quote the composer, "extensive dreamlike interlinking passages that connect them." The mood throughout is ominous and anxious, even in the more serene passages—which seems somehow fitting, given how the world at large has been faring since 2016.
That said, Grime's inspiration for the concerto came not from international politics but rather from her previous collaborations with Swedish violinist Malin Broman, for whom the concerto was written. "I was immediately struck by the ferocity, power and passion in her playing," writes Grime. "At turns she is able to play with a sort of wild abandon but also with great tenderness, sensitivity and with many different colours…I wanted to highlight and showcase these striking, opposing qualities. Violent, virtuosic music covering the whole range of the violin is contrasted with more delicate and reflective filigree material that features oscillating natural harmonic passages and searching melodies."
At that, she certainly succeeds. The agitated first section, the dreamlike (and slightly nightmarish) second, and the wild finale (with its unexpectedly abrupt ending) require the soloist to squeeze pretty much every possible sound out of the instrument and utilize its entire range—often at a frenetic pace and with frequent changes of meter. Needless to say, orchestra has to be equally on its toes.
You won't find the work in the helpful SLSO Spotify playlist for this weekend, but there is, fortunately, a recording of the work's premiere performance by the Swedish Radio Symphony Orchestra on YouTube. Daniel Harding conducts with Broman as soloist. Not so fortunately, whoever did the video somehow managed to paste bits of the first movement on at the end of the concerto, interrupting both the closing credits and the applause. Although the video runs over a half hour, the actual performance ends at around 22:44 with a brief silence (because of that abrupt finale, I suspect) followed by the truncated applause.
Beethoven's Symphony No. 4, which closes the program, also opens in a form of musical darkness, although in this case it's more of a sonic twilight. A mysterious Adagio introduction suggests "the start of something big" and after a few minutes we get it in the form of an energetic Allegro vivace. From there on, the Fourth is all a-bubble with good humor.
The Red Castle at Hradec nad Moravicí
Whether or not you go along with the "Music History 101" notion that Beethoven's even-numbered symphonies are lighter in tone than his odd-numbered ones (Schumann called the Fourth "a slender Grecian maiden between two Nordic giants"), there's no getting around the fact that this one simply radiates good cheer. From the lively first movement, to the comical little descending passage for bassoon that interrupts the coda of the finale, this is music by a composer young enough to be optimistic but mature enough to have mastered his craft.
It probably helped that he wrote it during a stay at the Silesian country estate of one of his major patrons, Prince Lichnowsky (Beethoven described him as "one of my most loyal friends and promoters of my art") during one of the composer's rare periods of relatively good health. Beethoven loved going for walks in the country and Lichnowsky's lavish estate (now open to tourists as the State chateau Hradec nad Moravicí) is perched picturesquely on a heavily forested bluff overlooking the Moravice river. No wonder the composer was in such good spirits.
The Essentials: John Storgårds conducts the St. Louis Symphony Orchestra and violin soloist Leila Josefowicz in "Night Ride and Sunrise" by Sibelius, the US premiere of the 2016 Violin Concerto by British composer Helen Grime, and the Symphony No. 4 by Beethoven. Performances are Friday at 10:30 am and Saturday at 8 pm, November 11 and 12 at Powell Hall in Grand Center. The Saturday night concert will be broadcast live on St. Louis Public Radio and Classic 107.3.
Related Articles