Classical
Classical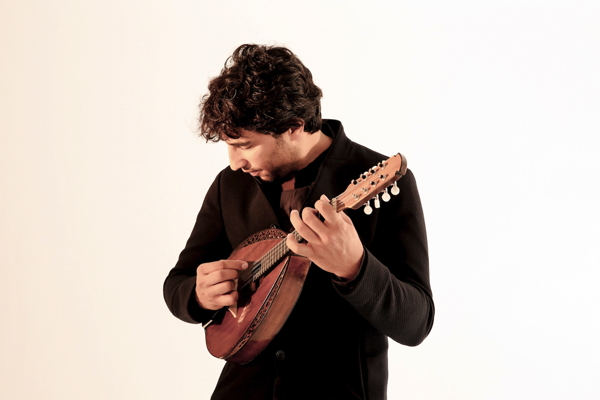 Symphony Preview: Italian seasoning
By
This weekend (December 8--10) the St. Louis Symphony Orchestra is continues its mini Baroque festival with the emphasis on the music of one of the most prolific composers of the period, Antonio Vivaldi (1678--1741). Unlike last week, when it was all Vivaldi all the time, this time around Antonio has some company: his fellow Venetian Alessandro Marcello (1669-1747) and a younger German guy named J.S. Bach. You might have heard of him.
The concerts will open with music by Vivaldi, though: the overture to his opera L'Olimipade, first performed in 1734. The libretto by Pietro Metastasio, whose work would prove so popular with composers in the 18th century, involves a lot of sturm und drang at the ancient Greek Olympics. The opera is rarely (if ever) performed today, but you needn't worry about that to enjoy the spirited overture.
The Bach piece (which comes next) is actually a late addition to the program, which originally included concertos by Corelli and Torelli, with British harpsichordist, organist, and conductor Laurence Cummings at the podium. But Mr. Cummings cancelled at the end of October, to be replaced by Chicago-born harpsichordist Jory Vinikour. Then, just a week ago, the Corelli and Torelli works were replaced by Bach's Italian Concerto, to be played by Mr. Vinikour.
The thing about the Italian Concerto is that it's neither Italian nor a concerto. It is, instead, a work for a two-manual harpsichord (i.e. one with two keyboards) "after the Italian taste" (as Bach described it), in which the different manuals of the instrument are used to represent the solo and tutti (orchestral) sections of a full concerto.
Bach wasn't the first composer to come up with this idea and he would be far from the last, but he was apparently one of the most skilled. Even Bach's pupil Johann Scheibe, who could sometimes be critical of his former teacher, had to admit, in a 1739 review, that Bach's was a "pre-eminent" example of the form: "Who is there who will not admit at once that this clavier concerto is to be regarded as a perfect model of a well-designed solo concerto? It would take as great a master of music as Mr. Bach to provide us with such a piece, which deserves emulation by all our great composers and which will be imitated all in vain by foreigners."
Scheibe, as you might have gathered from that last sentence, was a bit of German snob when it came to music, regarding the more ornamental Italian style of composition as overly complex and complicated. This was, in fact, his chief beef with Bach: his style of composition was too Italian.
That means Mr. Scheibe would probably not have appreciated the piece that closes the first half of the concert, Marcello's D minor Oboe Concerto. Not only is it very Italian, but it also, as Benjamin Pesetsky points out in his program notes, shows a strong operatic influence. "The first movement, Andante e spiccato," he writes, "could be a mid-tempo aria, while the Adagio is lyrical and mournful. The vigorous finale, Presto, resembles the "rage" arias of Baroque operatic heroes." In the solo spot for the concerto will be SLSO Principal Oboe Jelena Dirks.
The concerts will conclude with Vivaldi's popular The Four Seasons, in an unusual arrangement for mandolin and orchestra by the noted Israeli mandolin virtuoso Avi Avital, who will also play the solo part. That may sound a bit odd but, given that (as Mr. Pesetsky points out) the mandolin and violin share the same range and tuning, not as odd as you might think.
In its original form The Four Seasons was composed around 1720 (as with many aspects of Vivaldi's life, dates are foggy) and originally published as part of a set of twelve concertos titled Il cimento dell'armonia e dell'inventione ("The Contest Between Harmony and Invention"). Each of the four three-movement concertos describes--often very vividly--aspects of a particular season. They were even accompanied by sonnets (anonymous, but probably by Vivaldi himself) that provide narratives for each concerto. You'll find English translations in this week's SLSO program notes.
Combine that almost cinematic tone painting with Vivaldi's gift of melody and you have music that was destined to be popular. And it was, at least during Vivaldi's time. After his death, though, that all changed. Interest in his work faded, and copies of his music became scarce.
That began to change in 1926 when a boarding school in Piedmont discovered a huge cache of old manuscripts, including hundreds of works by Vivaldi. It aroused the interest of scholars and conductors, including Bernardino Molinari (1880-1952), who was then the conductor of the Accademia di Santa Cecilia.
He was also, as it happened, about to become a guest conductor at the St. Louis Symphony.
In January of 1928, Molinari brought the four newly rediscovered concertos that make up The Four Seasons to St. Louis for what would turn out to be their first American performances. He stretched the four concertos out over an entire month--"like the magazine serial stories," as the Post-Dispatch music critic, Thomas B. Sherman, wryly observed in his review of the first set of concerts. "Spring" was performed in a pair of concerts on Friday and Saturday, January 6 and 7. "Summer" was the following week, and the final two concertos were performed in concerts on January 27 and 28.
Mr. Sherman loved the SLSO performances, in any case, calling them "ingratiating, warm, and transparent" and describing the strings as "rich and unified." The Four Seasons would not appear as a unit on an SLSO program until 25 years later, when Vladimir Golschmann conducted them on February 20, 1953.
Interesting footnote: the Vivaldi was somewhat overshadowed in the January 27-29 concerts by the piano soloist. It was the "young Russian pianist" Vladimir Horowitz, who had arrived in the USA just two weeks before and had already created a sensation with the New York Philharmonic under Sir Thomas Beecham. Mr. Sherman loved Horowitz ("a powerful tone and a sparkling and expertly controlled technique") but hated the piece he played, Rachmaninoff's Piano Concerto No. 3, calling it "as dull a thing as the noted Muscovite expatriate has ever done." History has rather overruled him that one.
The essentials: Jory Vinikour conducts The St. Louis Symphony Orchestra with soloists Avi Avital, mandolin, and Jelena Dirks, oboe, on Friday at 10:30 am, Saturday at 8 pm, and Sunday at 3 pm, December 8--10. The performances take place at Powell Hall in Grand Center.
Related Articles