Classical
Classical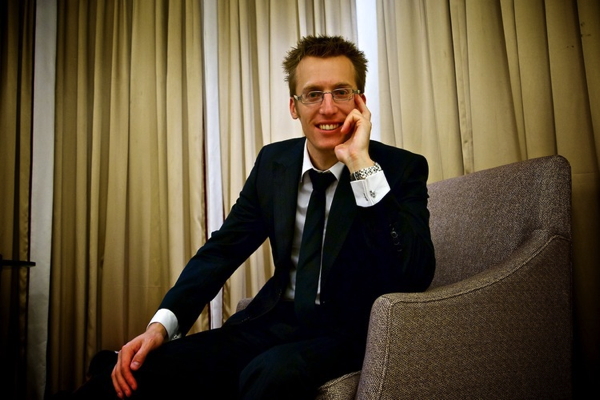 Fun for the whole family with DreamWorks in Concert at the St. Louis Symphony
By
For two decades now, DreamWorks Animation has been very shrewd about producing animated movies that appeal to both kids and adults, with plenty of fast, colorful 3-D action mixed with sophisticated humor and sly parodies of pop culture. It has also engaged some of Hollywood's leading composers to write scores for its hit films.
This weekend (December 29 and 30, 2017), the St. Louis Symphony Orchestra presented DreamWorks in Concert, a program of suites from some of the company's most popular animated features, synched with film clips on the big screen suspended above the orchestra. The selection of movie excerpts was varied and perfectly paced, and the music was a delight.
The evening got off to a lively start with scenes from a dozen or so films (I quickly lost count) set to music from How to Train Your Dragon by John Powell, Mr. Peabody and Sherman by the prolific Danny Elfman, Over the Hedge by Rupert Gregson-Williams, and Sinbad: Legend of the Seven Seas by his older brother Harry. Fun stuff, and musically varied enough to provide a real workout for the band, under the baton of guest conductor Nicholas Buc.
A few words about Mr. Buc might be in order here. A graduate of New York University and a recipient of the Elmer Bernstein award for film scoring, he has written for film and TV world-wide and has conducted a number of "in concert" film programs, including Pixar in Concert, Raiders of the Lost Arc, and Back to the Future. That experience clearly showed in the precision and authority of his conducting Friday night.
As is often the case with these film events, the orchestra was huge, including six horns, four trumpets, four trombones, and tuba, along with a good complement of strings, a massive percussion battery, and three keyboard players (two on synthesizers and one on piano). There was also a classical guitarist who did a brilliant job with the Flamenco-style riffs in Henry Jackman's "dance fight" sequence from Puss and Boots.
The percussion section was kept quite busy throughout the evening, by the way, but their most impressive work came early on, in the elaborate training sequence from the John Powell/Hans Zimmer score for Kung Fu Panda.
There were many striking musical moments in the program. I loved concertmaster David Halen's solo Ginormica Suite from Mr. Jackman's Monsters vs. Aliens score, for example, as well as the comical xylophone-based "perpetual motion" music that opened the selections from How to Train Your Dragon in the second half of the concert.
I do wish the orchestra hadn't been amplified, though. I can see why you might need to put a mic in front of the guitarist, but for the rest of the ensemble it hardly seemed necessary and added a layer of distortion and aural mud.
Back during the golden age of animation--basically the 1930s through early 1950s--it was taken for granted that the audience for it would mostly be adults. In the 1960s, though, animation came to be seen as mostly "kid stuff," and it wasn't until companies like DreamWorks and Pixar began producing more sophisticated fare that we finally came full circle and began treating 'toons as something for the whole family.
If Friday night's audience was any indication, DreamWorks in Concert is a true all ages show. There were plenty of kids, of course, but also their parents, young folks with no children, and plenty of us boomers as well. I wish the crowd at Powell Hall had been larger, though. This was a quintessentially family friendly show and it's a pity more families didn't get to see it.
Related Articles