Classical
Classical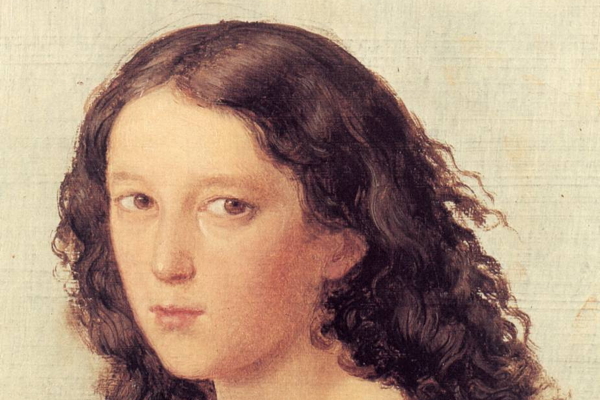 Symphony Preview: Forever young
By Chuck Lavazzi
Youth is the theme at Powell Hall this weekend (February 17 and 18, 2018) as Matthew Halls makes his St. Louis Symphony Orchestra debut conducting Schubert's Symphony No. 3 (written when the composer was 18), Weber's Clarinet Concerto No. 1 (age 24), and Mendelssohn's Symphony No. 1 (age 15; the picture above is Mendelssohn at age 12).
All three of this weekend's composers were guys who bloomed early and died young. Schubert passed away at the age of 30, Mendelssohn at 38, and Weber was the relative Methuselah of the bunch, dying just short of 40. And yet, despite their short time on this earth, all three produced an impressive body of music. Schubert led the pack with over 1000 compositions (not bad for someone whose career lasted only 20 years), but Mendelssohn and Weber were no slackers, either.
As you might have guessed from the amount of music he wrote, Schubert composed very quickly. His Symphony No. 3 was dashed off in the summer of 1815 (mostly between July 11th and 19th) and was probably first performed by an amateur orchestra that was meeting at the house of the violinist Otto Hatwig. Like most of Schubert's symphonies, it didn't get an official public performance until well after the composer's death.
The symphony opens with the kind of slow dramatic introduction for which Haydn was so famous, but the mood quickly turns sunny with a chirping main theme on the clarinet and remains cheerful for the next 25 minutes or so. The Allegretto second movement is lilting and graceful, the third movement is almost too boisterous to truly justify its Menuetto designation, and the finale gallops along to a rapid tarantella rhythm. If this doesn't bring a smile to your lips, you're a hopeless grouch.
Carl Maria von Weber's first clarinet concerto (he wrote two, along with a concertino for the instrument) dates from 1811 and was written for the virtuoso Heinrich Joseph Baermann, whose playing also inspired pieces by Meyerbeer, Franz Danzi, and even Mendelssohn. Unlike the Schubert symphony, the Weber concerto is dramatic and operatic, with a dark and technically challenging first movement, a second that could pass for an opera aria, and a flashy Rondo finale. It's quite a workout, and should offer a chance for the soloist, SLSO Principal Clarinet Scott Andrews, to strut his stuff.
Mendelssohn's 1824 C minor symphony might bear the number "one," but the reality is that he had already written over a dozen string symphonies at that early point in his life, so he was hardly a newcomer to the form. That said, there's no doubt, as the anonymous annotator for the Utah Symphony points out, that the influences of Mozart and Beethoven can be heard here. Mendelssohn's love of Bach shows up as well, most notably in the fugal passages in the final movement. Mendelssohn put his own personal melodic spin on it, though, especially in the lyrical second movement, with what John Palmer at Allmusic calls its "beautifully transparent" orchestration.
Adding to the youthful feel of this weekend's concerts is the fact that guest conductor Matthew Halls, making his SLSO debut, is no geezer himself. Although he's only in his early 40s, he has already performed with orchestras around the world.
Originally a keyboard player and early music specialist, he has since expanded his repertoire to include Mozart, Mendelssohn, Beethoven, Rachmaninoff, and even Messiaen and Michael Tippet. Reviewing his Beethoven Symphony No. 9 with the Toronto Symphony, the Toronto Star said that he "captured much of the energy and excitement that its first audience must have felt at its premiere nearly 200 years ago." It will be interesting to see if he brings that same fresh perspective to this weekend's program.
The Essentials: Matthew Halls conducts the St. Louis Symphony Orchestra and clarinet soloist Scott Andrews Saturday at 8 pm and Sunday at 3 pm, February 17 and 18. The concerts take place at Powell Symphony Hall, 718 North Grand in Grand Center.
Related Articles