Film Reviews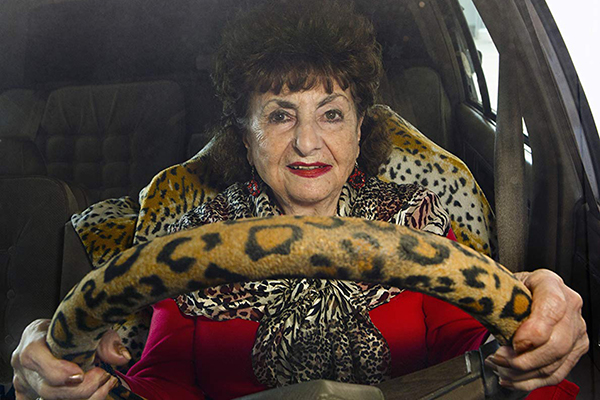 'Big Sonia' captures the love and beauty of this Holocaust survivor
Written by

Diane Carson
There are those who endure inconceivable challenges: refuges to the U.S. who arrive as survivors of nightmare wartime experiences, including loss of family members. The resiliency of these individuals is both admirable and astonishing. But few have Holocaust survivor Sonia Warshawski's ability to communicate her astonishing life and fewer still her grace to inspire listeners to defy hate. 
In a documentary as heartwarming as it is heartbreaking, directors Leah Warshawski and Todd Soliday chronicle this 91-year-old, amazing woman in "Big Sonia." Living in Poland, Sonia was 13-years-old on September 9, 1939 when the Nazis invaded. Her memories still crystal clear, in a soft voice, she details barbaric events. She speaks in radio interviews and in presentations to middle and high school students and to incarcerated prisoners. Overwhelmed by Sonia's calm relating of horrifying stories, they, including the inmates, are moved to tears and action. 
"Big Sonia" also interweaves interviews with Sonia's two daughters, her son, and her granddaughter (co-director Leah) as they describe honestly and at times painfully their family life growing up in Kansas City. Husband John set up a tailor's shop that Sonia took over apprehensively upon John's death. Her clients and the Metlcalf South Mall security guard Vernon cherish her, especially as she receives word of her lease cancellation. 
Along with family photographs, effective animation is used to visualize historical events, a wise choice that never lessens the impact of Auschwitz-Birkenau on Sonia at 17-years-old or Bergen-Belsen at 19-years-old when British troops liberated the camp. Sonia, who anchors the documentary, says she survived to speak for those who can't, her greatest accomplishment to reach our hearts and banish hate. I hope Sonia knows how many she reaches through this incredibly moving, poignant film that captures her love and beauty.   
"Big Sonia" screens one time only, Sunday, July 15, at 4:00 p.m. at the JCCA in Creve Coeur. Sonia's daughter Debbie Warshawski will introduce the film. Debbie and Dan Reich, Curator and Director of Education for the St. Louis Holocaust Museum 7 Learning Center, will lead a post-film discussion.