Film Reviews
Film Reviews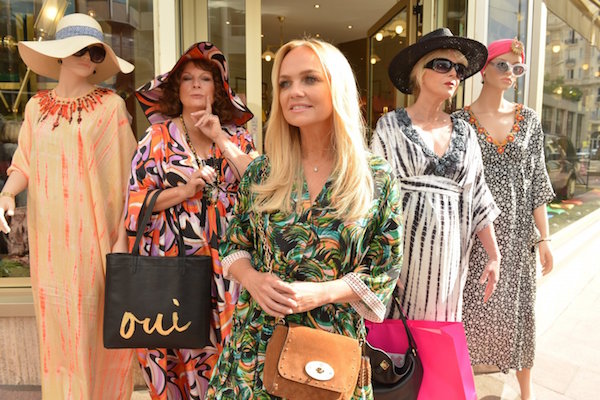 'Absolutely Fabulous: The Movie' builds on tiddlytude
By
Full confession: I never watched Absolutely Fabulous, the television show, beyond a few minutes because loutish women with drinking issues never really appealed. But one does not have to have a long history with Edina Monsoon and Patsy Stone to enjoy the film version of this friendship, a folie à deux.
Eddy and Patsy like each other tremendously. They have each other's backs. They enjoy breeding fun and frolic, even at the expense of politesse. Eddy treats her daughter Saffron mercilessly and exploits her granddaughter. Her personal assistant Bubbles is a walking advert; her mother is lunatic, a Golden Girl.
The plot of "AbFab: the Mov" revolves around Eddy's attempts to capture model Kate Moss for her puny public relations firm. Instead, Moss ends up in the drink and Edina ends up on wanted posters. Both the women need money since their cards are broke, so escaping from the cops means heading to France, where Patsy hopes to marry good-time Charlie.
One of the funs of this film, just like in the current Ghostbusters, is recognizing faces of the famous. There's Barry Humphries as Dame Edna and as Charlie. Jon Hamm appears. There's Rebel Wilson as the flight attendant who does not care. Jane Horrocks, Dawn French, and Celia Imre, noted British actors, appear right alongside Chris Colfer, noted American author and actor. Plus, lots of models.
Jennifer Saunders and Joanna Lumley and have Edina and Patsy down pat. They just have to play them more broadly for the big screen. Yes, it's possible. Mandie Fletcher's mossy direction includes flashbacks and raucous fantasies. Saunders' screenplay includes funny, idiotic, vulgar, smart lines, such as suggesting that the French for "Champagne" is "champignon" or "mushroom." Sadly, the lines are often too accented to understand, but AbFab never is. 
Related Articles