Film Reviews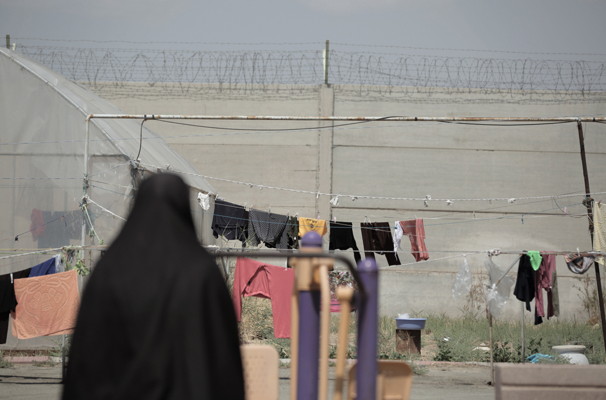 ''Sunless Shadows' scrutinizes Iranian women convicted of murder
Written by

Diane Carson
Iranian director Mehrdad Oskouei's documentary "Sunless Shadows" explores the lives of six teenage women confined to a juvenile detention center for murder. All the victims are men: fathers, husbands, brothers-in-law. Through unmediated footage of daily interactions and direct address to a camera they control alone in a room, the subjects reveal their personal and political reasons.
Guarded by armed men, this community becomes a microcosm of Iranian society's female oppression. As the women describe the catalyst for the murders they committed, a wealth of details emerge: brutal beatings of a mother, including on the stitches on her head after previous brutality; blows with a tire chain; school books thrown away; earnings taken and spent nightly on other women; refusals of divorce. One blames a "total lack of support from society or family," proved when, after going to the police with a broken leg, she is told she must have done something to deserve it.
Asked (always calmly from off camera) how they felt after the killings, one woman says, "After twenty-three years, you get revenge." And "At the time of the murder, you feel nothing but the joy of having done it . . . though after a week, you realize what you did." It is heartbreaking when they interact with their condemned mothers, whom they adore, or a sister, though all the women explain that male family members refuse forgiveness, even pantomiming executions.
During the day, the young women have English and pottery lesson, cook, sew beautiful clothes, play charades, celebrate a birthday, dote on baby Mohammad as well as five ducklings in their yard, and catch a pigeon trapped in their dormitory. Its release is an ironic metaphor; more apt is the title "Sunless Shadows." Somayeh, who visits after two years of freedom, says she prefers the prison to life on the outside.
Significantly, the murderers aren't let off the hook as they vociferously debate each other, saying: a woman has to take it, your husband won't stray if you're good, you should have killed yourself, while another asks if these are the days of cavemen. Oskouei has built a trusting relationship with these inmates after twelve years filming at Centers for Correction and Rehabilitation, also strikingly on display in his "Starless Dreams." With unobtrusive direction and restrained judgment (though the inhumane inequities are clear), "Sunless Shadows" offers unparalleled, poignant insight into Iranian society and what drives women to murder. In Persian with English subtitles, at the Cinema Guild website, with a link to the Webster University film series.
Related Articles