Film Reviews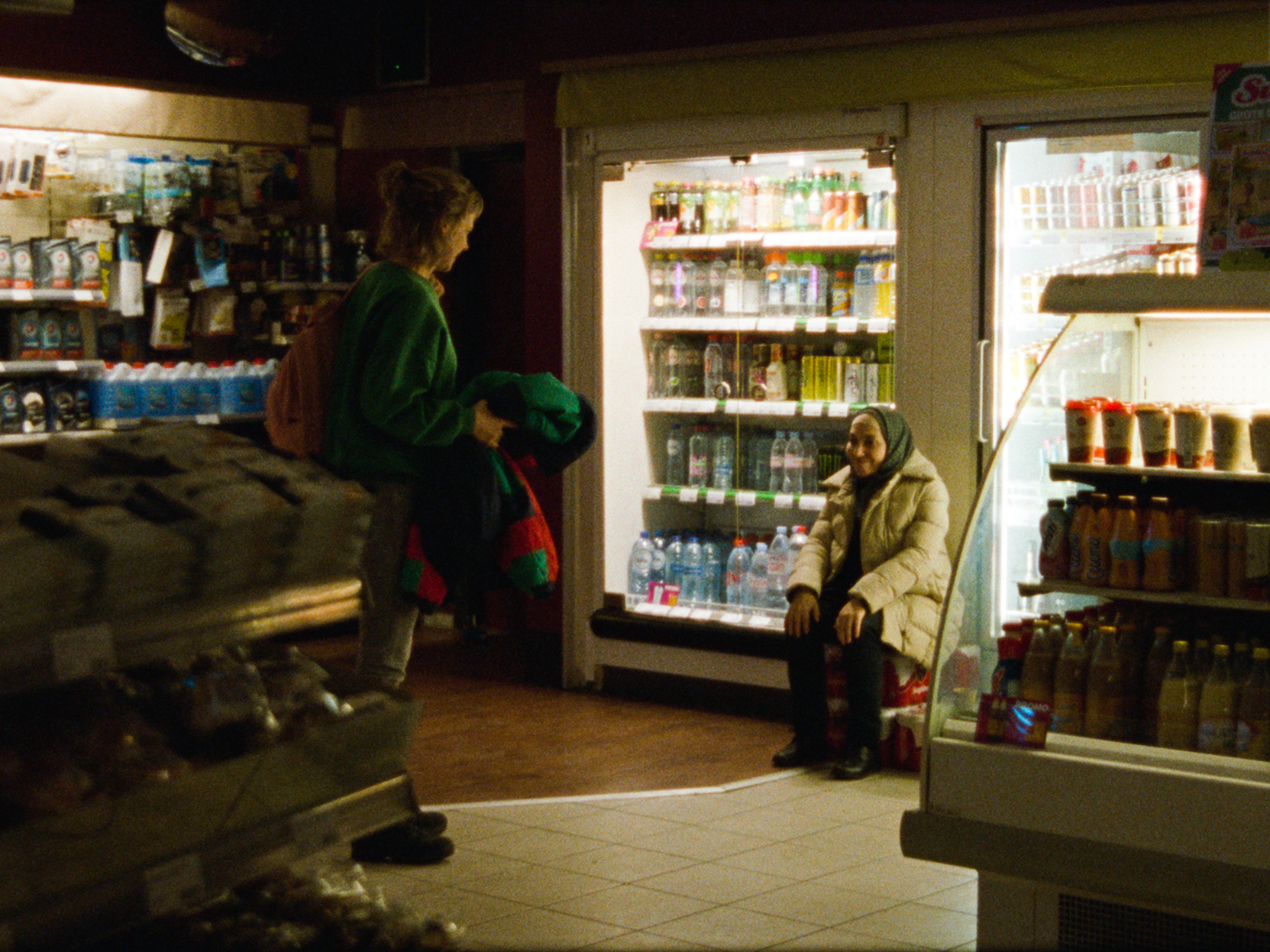 'Ghost Tropic' follows middle-aged Khadija through a long night in Brussels
Written by

Diane Carson
Belgian director and writer Bas Devos' "Ghost Tropic" empathizes with Khadija, a widowed, middle-aged Muslim woman who falls asleep late at night on the last metro. Returning from her cleaning job, exhausted, she's ended up on the far side of Brussels without money for a taxi. Thus beings her odyssey over a long night of curious encounters.
Devos is in no hurry to crowd Khadija's walk with adventure. In fact, after an inviting, philosophical introduction, little happens. Minimalist to an extreme, several extended scenes play out silently. Khadija befriends a freezing homeless man and then later looks for him in the hospital; a clerk offers her a ride, then apologizes that she's too tired for conversation, compliments Khadija, and they make small talk. Khadiji interacts briefly with a security guard, a gas station clerk, a night nurse, and several immigrants. Events unfold so quietly that it's jarring when a dog barks, a voice calls out to her, or background music plays.
What's most remarkable is that there's nothing remarkable that happens for most of the 84-minute film, a stark contrast to what we'd usually see in a cross-city walk in the middle of the night through an American city. And yet Khadija's mere presence reveals Brussels as a multifaceted, diverse, relatively safe place. It's only when Khadija catches sight of her teenage daughter that she reacts with concern, her motherly instincts prompting her to spy. Beyond that, Khadija shows little emotion making a shift at the end surprising and delightful.
Devos cuts away from Khadija only briefly, alternating between revealing close-ups and long shots that place her, a small figure, in the urban landscape. As Khadija, Saadia Bentaïeb has an enviable composure, a resolved acceptance of her predicament accompanied by great empathy. In an opening scene with her co-workers, self-assured laughter adds complexity to her subsequent poise. She is a marvelous actress, and she and the city are revealed through her gaze.
"Ghost Tropic" is a film that illustrates what it means to have a good heart. Its austere pace perfectly and purposefully gives viewers time and silence to contemplate humanity and humane behavior. It requires and rewards patience. In Dutch and French with English subtitles, "Ghost Tropic" is available on the Cinema Guild website with a link to the Webster University film series.
Related Articles