Film Reviews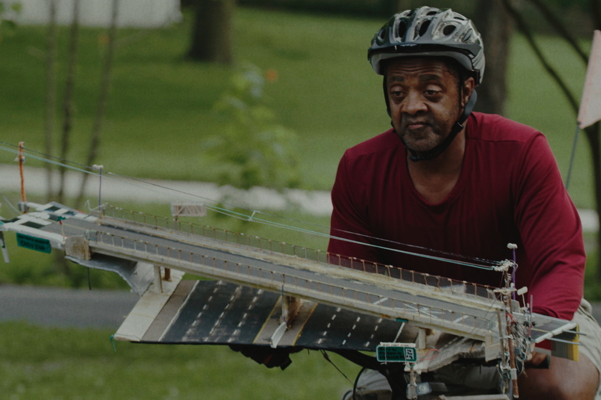 SLIFF #2: The Twelve Documentary Shorts Programs Offer Remarkable Diversity
Written by

Diane Carson
The 29th Annual Whitaker St. Louis International Film Festival, entirely virtual, runs through Sunday, November 22nd. While twenty features and six master classes have limited time availability, as do the opening and closing events, the overwhelming majority of the one hundred forty one films and programs may be accessed throughout the festival by Missouri and Illinois residents at viewers' leisure.
Here I highlight the twelve documentary short film programs organized under various topics; for example; Animals & Nature, Behind the Bars, The Black Experience, Immigrants & Refugees, Making Music, Queer Shorts, Women's World, and more. All of the several dozen I've seen have considerable merit in terms of professional, insightful treatment of noteworthy themes and technical expertise: cinematography, editing, music and sound. Most prompt thoughtful consideration of their topics, and many also endorse an admirable humane reflection.
In both those areas, "Always Coming Back" comes to mind. It profiles special needs Raynard Nebbitt who stands on his bridge over highway 44. When illness sidelines his caretaker sister, the Webster Groves community's response is extraordinary and beautiful. Included in that supportive group is the Central West End Farm providing food for those in need as documented in "Growing for Good." Also finding refuge in nature, "For Plant's Sake" confirms the healing, spiritual properties of flowers for one woman and "The Honest Work of Farming" celebrates the satisfaction an ex-teacher and his family find through regenerative farming, tending Jersey cows and goats. Another teacher, this one in San Jose, works to involve students in social studies tasks, in a job that defines his rewarding, but demanding life.
Equally impressive, "The Black Artists' Group: Creation Equals Movement" describes the talented, activist St. Louis musicians who formed this collective in the 1960s. Adding to our knowledge of Black artists' contributions, the interviews illuminate this impressive artistic group. "Orville + Bob" tells another story of struggle for acceptance as these two gay men fought discrimination for forty-eight years. Their love endured.
This barely scratches the surface. More complete information may be found at the Cinema St. Louis website.
Related Articles