Film Reviews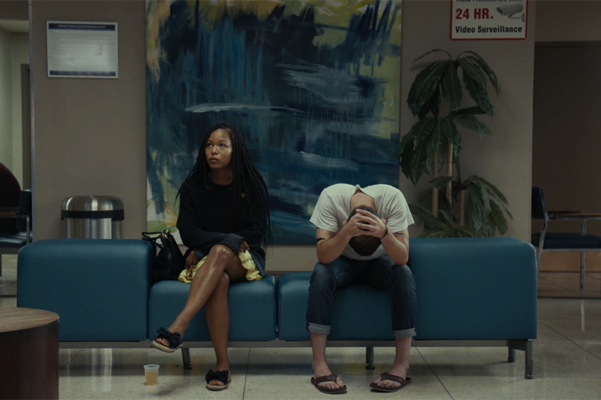 SLIFF #3: Narrative Features and Shorts Include Impressive Works
Written by

Diane Carson
The 29th Annual Whitaker St. Louis International Film Festival, entirely virtual, runs through Sunday, November 22nd. While twenty features and six master classes have limited time availability, as do the opening and closing events, the overwhelming majority of the one hundred forty one films and programs may be accessed throughout the festival by Missouri and Illinois residents at viewers' leisure.
Here I highlight the Narrative Features and Shorts Programs. Among the shorts is an animation program with exceptional works. In the quick four minutes of "The Lineman," against a snowy landscape, a lineman climbs a pole, nods off, and flashes back through his life. Included in the Kids Family Shorts, "The King and the Pawn" uses an animated chess game to reunite a boy and his workaholic father. In the Showcase Sampler, "Descend" merges experimental, abstract footage with dynamic sound to comment metaphorically on society's demise.
More traditional but equally imaginative, the historically grounded "Augustus" dramatizes 1840s New England as a fugitive slave, working as a carpenter, faces an ethical dilemma with clever connections to contemporary issues. Also incorporating history in an impressively inventive way, "I Want to Make a Film about Women" finds the groundbreaking 1920s Soviet filmmaker Esther Shub in her kitchen creating revolutionary editing practices for iconic works. Voiceover narration, footage projected onto backdrop screens, staged scenes, and interaction of Shub with colleagues—all this masterfully establishes Shub's intellectual vitality and eventual suppression.  
In the feature narrative category, in the New Filmmakers Forum, "Easy-Bake" proves that one charismatic 22-year-old woman can command rapt attention as she navigates her life choices: with a year to decide, should she or shouldn't she become a mother. "Martin Eden" transposes Jack London's 1909 novel to 1940s Italy to confront class conflict in a gorgeously shot and exquisitely acted drama. Tackling another troubled area, "Test Pattern" follows a rape victim seeking help and a test kit in a dysfunctional, inequitable medical world.
This barely scratches the surface for there are so many films from which to choose. More complete information may be found at the Cinema St. Louis website.
<
Related Articles