Film Reviews
Film Reviews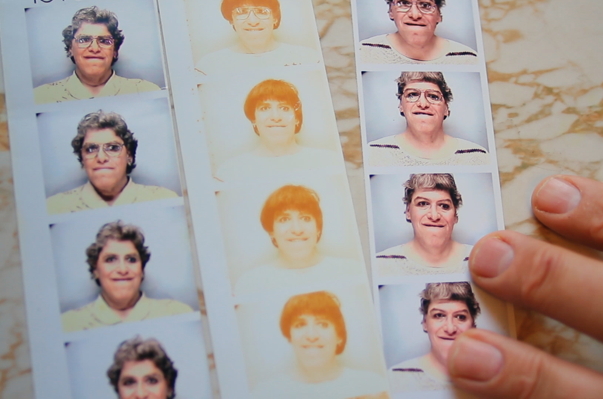 'Markie in Milwaukee' chronicles a trans man's difficult journey
By Chuck Lavazzi
Markie Ann Wenzel is a courageous and, for a significant period of time, conflicted individual for several reasons fully and frankly on display in director Matt Kliegman's documentary "Markie in Milwaukee." Beginning May 13, 2013, on Milwaukee's South Side, Markie Ann faces a monumental decision. Born a man, will he continue his transition to becoming a woman.   
As he soon reveals, reclaiming his birth name Mark, he has decided not to complete the process, dramatically shredding a photo of Markie with long hair. Mark's religious involvement factors into that equation: an evangelical preacher himself, he attends a fundamentalist Baptist church that doesn't embrace the trans person. And so Mark/Markie, all seven feet and 400 pounds of him, struggles, at one point legally reclaiming his birth gender in an exchange with a puzzled clerk.
But Mark's world is much more complicated. In a flashback to five years earlier, Markie finds herself committed to hormone and biological change, only to reexamine her decisions. Gender specific pronouns will evolve to they by the film's conclusion, but nothing about their progression is easy or unquestioned as every event focuses meticulously on Mark/Markie who works as a TSA officer.
Documenting them over ten years, providing background through early photos, audio and video footage, Kliegman remains on the sidelines, nonjudgmental in contrast to my rooting for Mark/Markie. Though a fair amount of the video is substandard with poor framing and bad focus, the content doesn't disappoint. Markie remains completely honest and forthright through every moment of self-examination and difficult decisions. What could be more challenging to resolve than one's gender identity? And they grapple with it in complex circumstances that only the very brave would so unselfconsciously share: an awkward dinner with his son, one daughter, and grandchildren; several church assemblies; and a high school reunion. Thanks to them, "Markie in Milwaukee" provides a rare gift with its candid access, available at Icarus Films and through a direct link on the Webster University Film Series website. That direct link is:
Related Articles