Film Reviews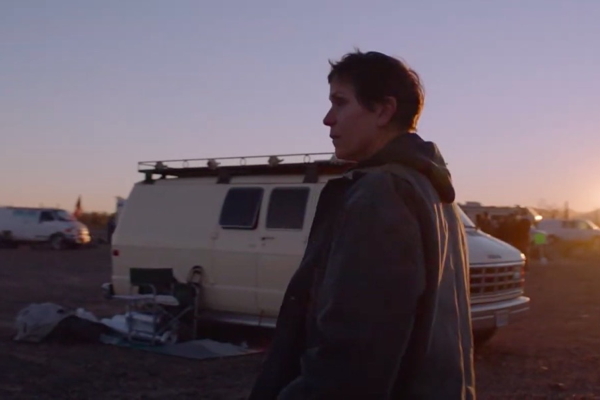 Top Ten Films of 2020
Written by

Diane Carson
Given this bizarre year, choosing top films proves more daunting than usual. Nevertheless, forging onward, here are ten films that nourished my imagination and mind, that surprised and pleased.
5 through 10: Six superb nonfiction films rank among 2020's best, including "Collective," "City Hall," "Mucho Mucho Amor," "The Mole Agent," "Gunda," and "My Octopus Teacher." Their range testifies to exceptional documentaries' diversity, from "Collective's" uncovering the staggering breadth and depth of Romania's pitiless corruption to the empathy and warmth on display in "The Mole Agent" as 83-year-old Sergio infiltrates a Chilean nursing home. Similarly, "Mucho Mucho Amor" compellingly captures the immensely charismatic, gender-defying Walter Mercado who entertained 120 million viewers a day for decades. In "City Hall" the legendary Frederick Wiseman details democracy in action revealing the complexity of Boston's social services and responsibilities. From human presence to awe-inspiring nature, "My Octopus Teacher" and "Gunda" touch the heart and illuminate a world beyond our human self-absorption with an octopus and farm animals leading the way. 4. Steve McQueen's "Mangrove," one of his five film "Small Axe" anthology, finds London's Notting Hill, West Indians fighting racism in the Mangrove restaurant, the streets, and the courts. Chronicling the Mangrove Nine, McQueen displays his genius for powerfully dramatizing the gripping history of a steadfast group fighting an oppressive social system.     
3. Set in the nineteenth century Pacific Northwest, "First Cow" observes two outcasts, a cook and a Chinese immigrant, bonding through a dangerous entrepreneurial scheme. Every second breathes with a palpably suspenseful presence.
2. "Vitalina Varela" autobiographically follows Varela from Cape Verde to Lisbon's barrios to bury her husband. Aesthetically breathtaking, minimalist, it eloquently communicates a world of suffering and dispossession.
1. Capturing today's zeitgeist, "Nomadland" anchors its depiction in Fern who defines herself as houseless but not homeless, traveling from job to job. With a brilliant performance by Frances McDormand, the healing power of community, however dispersed, and of nature is exquisite and poignant.
Many Honorable Mentions didn't make the list but were certainly worth viewing: "A Promising Woman," "David Byrne's American Utopia," "Da 5 Bloods," "The Dissident," "Martin Eden," "I'm Thinking of Ending Things," "Ma Rainey's Black Bottom," "Minari," "Never Rarely Sometimes Always," "On the Rocks," "Radioactive," "Soul," and "The Truffle Hunters." 
Here's to many such fine films in the cinemas in 2021.
Related Articles