Film Reviews
Film Reviews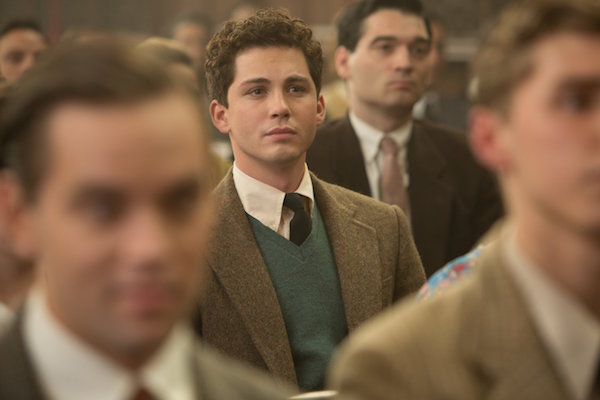 'Indignation' revisits the repressive, early 1950s
By
Based on Philip Roth's 2008 novel, Indignation revisits the repressive, early 1950s milieu at fictional Winesburg College, Ohio, through the experiences of 19-year-old Marcus Messner. A thoughtful young atheist, Marcus rejects his kosher butcher father's more conservative plans and fears in this Korean War era. He flees from Newark to the Midwest.
One of the few Jews at Winesburg, Marcus is immediately assigned to a dorm with other Jewish students, but Marcus asks for a transfer. Similarly, he rejects the Jewish fraternity courting him as he becomes enamored of and involved with the emotionally troubled Olivia, a more sexually adventurous person than Marcus. Over the next semester, issues of sexuality and ethnicity dominate this authoritarian college culture that stereotypes from the classroom to an administration that requires chapel attendance. Indignation is a story of Marcus fighting for his beliefs as he realizes his own faults and strengths through a troubled relationship. 
First-time director James Schamus, who also wrote the screenplay, makes solid explicit and implicit statements about this oppressive, enervating environment, but the dramatic arc often lacks energy as the story bogs down. With the exception of a razor-sharp debate between Marcus and the college's Dean Caudwell, scene after scene drags on well after the interpersonal conflict or especially a sexual issue has been established and peaked. This may capture an authentic 50s' world, but at almost two hours running time, it results in sluggish momentum. More heavy handed in anchoring the story in this decade, the film opens and closes with an encounter from the Korean War, but its potentially rich resonance remains suggested and unexplored, making its inclusion feel more gratuitous than expansive. 
The performances by Logan Lerman as Marcus and Sarah Gadon as Olivia, while competent, fail to electrify or excite, more a result of Roth's approach to storytelling but a weakness that Schamus hasn't circumvented. Christopher Blauvelt's cinematography does exquisitely invite nostalgic associations for the 50s, as does Jay Wadley's judicious choice of music. Indignation offers a meditative immersion more than a nimble reminder of the struggles to find and define ourselves in terms of religion, sexism and ethnic prejudice. At a Landmark Theatre's Plaza Frontenac Cinema. 
Related Articles