Film Reviews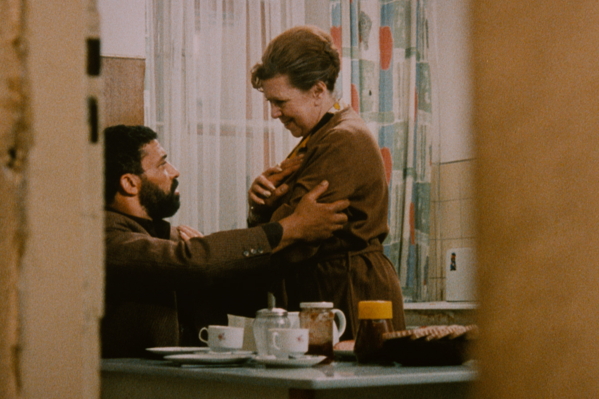 Webster University's film series presents four Rainer Werner Fassbinder films
Written by

Diane Carson
German director Rainer Werner Fassbinder died young at thirty-seven from a drug overdose. And yet from his first film in 1969 to his death in 1982, a mere fourteen years, Fassbinder directed forty feature films, launched the New German Cinema movement, and made an indelible impression. For the four Thursdays in February, Webster University's film series honors his legacy.
For each week's designated film, a different Fassbinder expert will make a brief presentation followed by a question-and-answer exchange. Participants are asked to watch the films on their own before each session. The series kicks off February 4 with Fassbinder's 1974, award-winning "Ali: Fear Eats the Soul." Still strikingly relevant today, the melodramatic story focuses on older German widow Emmi who begins a relationship with a mid-thirties Arab immigrant. Their marriage causes great discord in her family and the community, Fassbinder's indictment of racism, ageism, and class prejudice. Never sentimental, in a characteristically confrontational way, Fassbinder captures the pain of loneliness and the struggle for connection. As cleaning woman Emmi, Brigitte Mira delivers a memorable performance matched by the equally impressive El Hedi Ben Salem as Ali. Joshua Ray, film critic for The Lens, will lead this night's discussion.
February 11's 1972 film is "The Bitter Tears of Petra von Kant." This dramatization of Fassbinder's play of the same title features all women on screen. Following the title character through four acts, the interaction reveals fashion designer Petra's abusive relationship with assistant Marlene, a love affair with Karin (the amazing Hanna Schygulla), and fights with her daughter Gaby, her mother Valerie, and Karin's friend Sidonie. Claustrophobic physically and emotionally, this stylized character study unearths, as few directors have, the true nature of such a self-destructive, egotist. The session on "The Bitter Tears of Petra von Kant" will be led by Cait Lore, film critic for The Lens.
All discussion sessions begin at 7:00 p.m. More information on the Fassbinder series, including screening sites for the four films, can be found on the Webster University Film Series website.
Related Articles