Film Reviews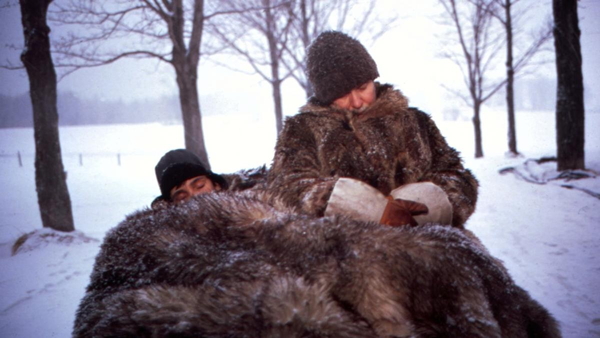 The Robert Classic French Film Festival honors outstanding cinema
Written by

Diane Carson
The 13th Annual Robert Classic French Film Festival presents nine films over the last three August weekends, Fridays through Sundays with selections from the 1960s through the 1980s. Film critics or French scholars will introduce each program and lead a discussion post screening.

The French Fest begins Friday, August 13th with Canadian director Claude Jutra's 1971 "Mon oncle Antoine."
Set in the asbestos mining town of Black Lake in 1940s rural Quebec, the casually but carefully observant coming-of-age story follows fifteen-year-old Benoit on a momentous Christmas Eve. Most of the action occurs at the local store run by Uncle Antoine and Aunt Cécile, who raise Benoit and the young girl Carmen, with whom Benoit flirts. Antoine also handles the area's funerals, one beginning and one concluding the film. Shot on-location, the two main children and extras were cast from locals with the clerk Fernand played by director/co-writer Jutra himself. Adhering to a realistic approach with vintage artifacts and actors improvising, cinematographer Michel Braut shot with natural light in a documentary style, though he uses zoom ins for emphasis.
Jutra deftly embeds a scathing political critique directed at the church and despotic bureaucrats. The mine bosses speak only English and the owner in a heavy fur coat cavalierly rides through town in an open-air, one- horse buggy throwing candy treats on the street for children to fetch. Benoit learns tough life and death lessons, which in the real town led to a strike in 1949 and, a decade later, the Quiet Revolution. Deceptively sweet, "Mon oncle Antoine" is, as it's been called, a timeless classic.
Saturday, August 14, is director Diane Kurys' 1983 "Entre Nous/Coup de foudre," that is, 'between us' and 'love at first sight.' Married to a French guard saving her from deportation to a WWII prison camp, Lena (Isabelle Huppert) will gravitate to a closer friendship with Madeleine (Miou-Miou), with emotional bonding and collisions to follow.
Sunday, August 15, director Joseph Losey's "Mr. Klein" adds a horrifying look at WWII anti-Semitism in 1942 Paris. Arrogant art dealer Mr. Robert Klein (Alain Delon) exploits Jews, buying their paintings far below value. When his own heritage becomes suspect, all-encompassing, casual villainy reveals a perverse, paranoid society revolving around "acceptable" identity. Director Losey, who faced his own nightmare with the 1950s House Un-American Activities Committee, strongly condemns indifference which Mr. Klein's father says is "like a flat sea around a drowning man or a flock of sheep grazing in the ruins of a village."
All in French with English subtitles, the three films screen at Washington University Brown Hall Auditorium with "Mon oncle Antoine" at 7:30 Friday, "Entre Nous/Coup de foudre" at 7:30 Saturday, and "Mr. Klein" at 7:00 on Sunday, August 15. You may find more information on the Cinema St. Louis website.
<
Related Articles