Film Reviews
Film Reviews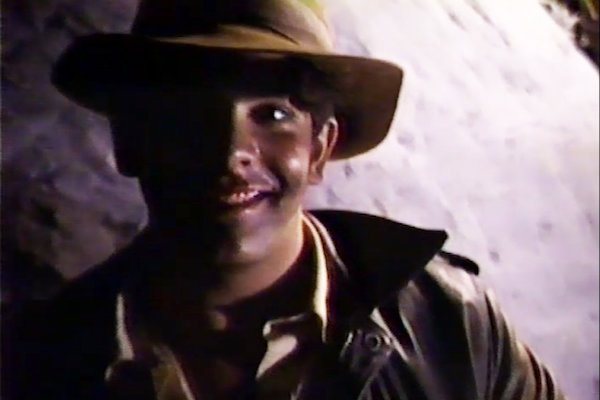 'Raiders!: The Story of the Greatest Fan Film Ever Made' chronicles the remake of Spielberg's 'Raiders' 
By
Upon its 1981 release, director Steven Spielberg's Raiders of the Lost Ark absolutely captivated three eleven-year-old boys growing up in Ocean Springs, Mississippi. Not long after, in 1982, surrendering to their obsession, Eric Zala, Chris Strompolos and Jayson Lamb began a shot-by-shot remake of Raiders with a passionate and resourceful determination they pursued for the next seven years. 
The trio recreated and adapted every scene except the last one in which the airplane explodes. That defied their resources and cooperation. Now in their 40s, these three shoulder the Sisyphean task of finally, 35 years later, completing their Raiders of the Lost Ark: The Adaptation. This mind-boggling, challenging endeavor provides the anchor for directors Jeremy Coon and Tim Skousen's documentary Raiders!:The Story of the Greatest Fan Film Ever Made. 
As Eric, Chris and Jayson reminisce on their daunting undertaking, we see outtakes and 1980s footage, including some nearly disastrous accidents. We also hear details regarding the serious estrangement of Eric and Chris, the various families' divorces and domestic issues, and creative differences. The mothers weigh in along with many others, among them, John Rhys-Davies (Sallah in Spielberg's Raiders), producer/director Eli Roth, and Harry Jay Knowles, Founder of Ain't It Cool News. All comment at several junctures, expressing their astonishment at this herculean endeavor as weather intervenes and the shoot gets days behind. 
This is a remarkable story, certainly most entertaining for Raiders fans. Still, it's fascinating to watch the side-by-side shots from Spielberg's film and these boys' remake. They're not kidding when they boast that this is "The Story of the Greatest Fan Film Ever Made." It plus Raiders of the Lost Ark: The Adaptation, running 100 minutes, screen at Webster University's Winifred Moore auditorium Friday, August 26 through Sunday, August 28 and Friday, September 2 through Sunday, September 4 at 7:30 p.m. For more information, you may call 314-968-7487 or visit the Webster Film Series website. 
Related Articles