Film Reviews
Film Reviews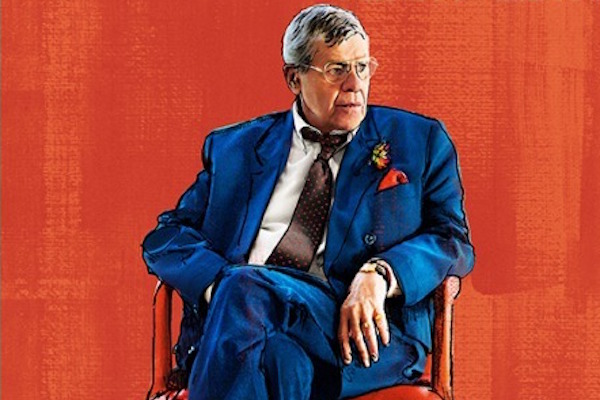 'Max Rose' offers Jerry Lewis as old entertainer
By Martha K. Baker
Max Rose was made three years ago. It was distributed this year to honor the 90th birthday of its star, Jerry Lewis. Lewis is known, of course, for being half of Martin and Lewis and for being the power behind a series of comedies in the Sixties. He has made his share of serious films, the admirable Funny Bones among them.
He is serious in Max Rose. Dead serious. He plays a pianist who has just buried his wife of 65 years, his Evie, played in flashback by Claire Bloom. Max is loved by his granddaughter, Annie, who sacrifices her life to care for him in his widowed dotage. The two have been exchanging one-liners for her lifetime and their love is mutual and deep. Kerry Bishé plays Annie with compassion cooler than befitting. Max is loved by, if a bit estranged from his son, played believably by Kevin Pollak. Just before his Evie died, Max found a compact, black enamel with a rose painted atop the white part. Inside, under the crescent powder puff, is an inscription from another man. Max makes it his business to find this man to confront him. But Max is 87, so hunting and confronting are hard indeed. 
The story was written by Daniel Noah, who has Max saying "I'm fine" in a series of inflections befitting a man asked too often how he is or how he'll be. Noah also directed, taking full advantage of a series of long halls, intersected by many doors, the ready to be a farce or a corridor of death with a light at the end.
Jerry Lewis pulls off Max Rose well, very well. His mobile face has softened to the point of erasing his chin dimple, and he sighs like an ill wind, a widower's wind. He is supported by comic Mort Sahl and actor Dean Stockwell. Illeana Douglas succeeds in cameo.
Max Rose adds little to the end-of-life theme, but it offers old-timers in a realistic look at old age, old love, and family affairs. It is not funny -- certainly not traditional Jerry Lewis funny -- except in tiny bits.
Related Articles